In Hanoi, Vietnam, social dialogue has been given a new stimulus with the signing of an agreement between CNV Internationaal, the VGCL (Vietnam General Confederation of Labour), and the VCCI (Vietnam Chamber of Commerce and Industry). This agreement is the beginning of a long-term project to boost social dialogue and collective negotiations in the Vietnamese textile industry.
Vietnam, which has only one (party affiliated) trade union, is taking the first steps to bring about social dialogue and freedom for union organization. The government is taking these steps in the context of the still-to-be-signed Association Agreement with the EU regarding Vietnam and other international trade agreements.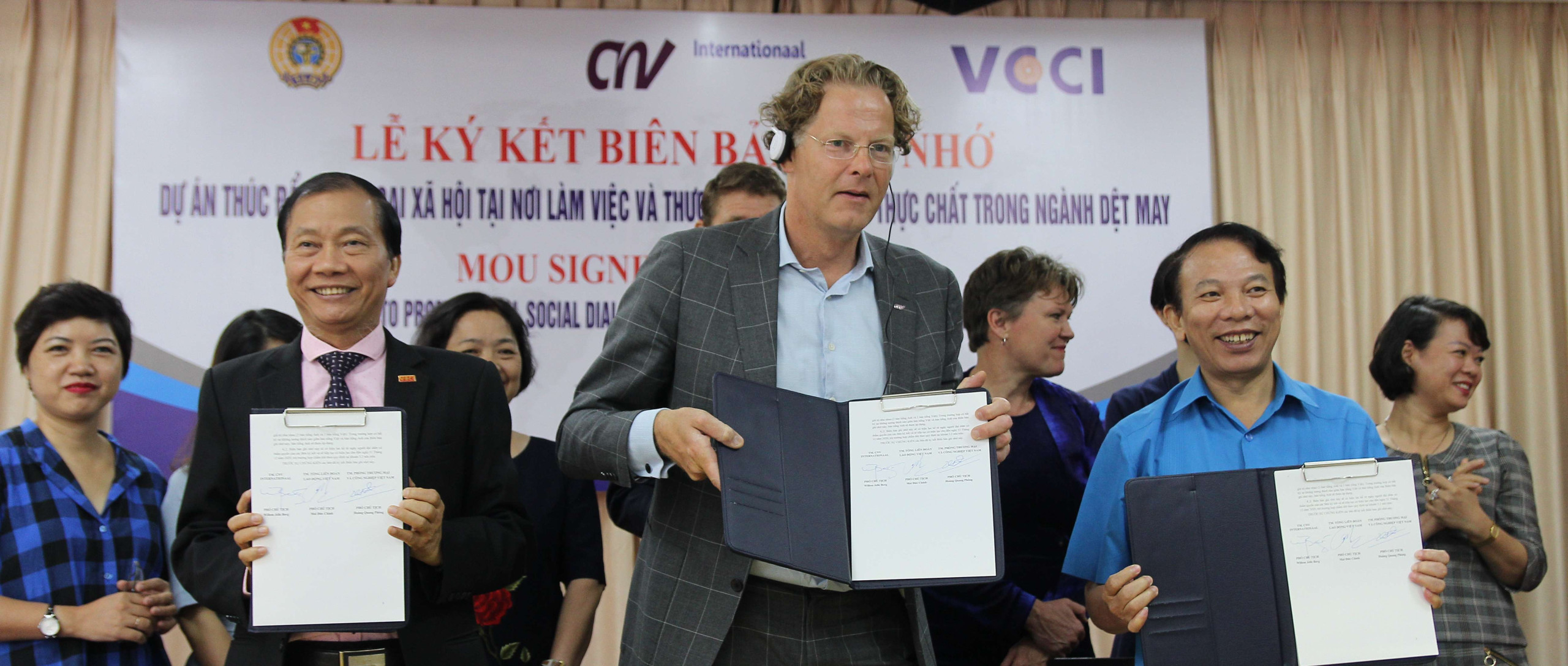 Willem Jelle Berg, Director of CNV National Trade Union Centre, "The CNV and various other parties in the Netherlands have signed this textile covenant to show that we and the Dutch government would like to work towards better working conditions and salaries in the textile sector.
The disaster at Rana Plaza in Bangladesh has created more emphasis on the call for safer, fairer, and more socially responsible production processes in the textile industry. More than 100 clothing companies manufacture goods for the Dutch market. Improvements of labour onditions in the Vietnamese textile factories are desperately needed."
The project is being carried out within the Fair Wear Strategic Partnership where CNV Internationaal works in cooperation with several Asian countries to improve working conditions in the textile sector.

Dutch Agreements on International Responsable Business Conduct
The Strategic Partnership for Garment Supply Chain Transformation
Dutch textile sector gives greater insight
Publication date 10 07 2018