WellMade, a project launched by Fair Wear Foundation and partners in 2013, has distilled the learnings of the past 3 years in an exciting new publication. The book serves as a guide for European apparel professionals to think further about how they can improve the lives of garment workers. It will be presented on 20 January, 2016, 4,30 pm, during the Ethical Fashion Show Berlin.
WellMade sessions in a nutshell
The handy publication provides an overview of the programme, and presents some of the dilemmas professionals come across when dealing with sustainability in their own work. It encourages them to think about how their actions impact others, and what they can do in their day-to-day work to prevent these situations.
More relevant than ever
Millions of garment and textile workers face poor working conditions and limits on their rights and freedoms every day. "The way garment brands in Europe do business is a major contributing factor. It has an enormous impact on the wellbeing of workers", says Erica van Doorn, director of Fair Wear Foundation. "Many brand employees know that conditions could be better in factories, but aren't sure what they can do to help. WellMade helps people in the industry to figure out where to start."
All around Europe

The WellMade seminars were launched at the Berlin Fashion Week in 2013. Since then, the WellMade team has trained brand employees at different textile fairs and at companies all around Europe. The WellMade project is funded by the European Commission, and is a partnership between Fair Wear Foundation, CIR, CNV Internationaal, SOMO, and Ethical Trading Initiative.
Receiving WellMade in a nutshell
If you would like to receive a copy of the booklet, just send an e-mail to: internationaal@cnv.nl mentioning your name, the name of your organisation and your address.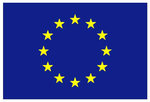 The WellMade project is funded by the European Union. The WellMade project is an initiative of CIR, CNV Internationaal, SOMO, Ethical Trading Initiative and Fair Wear Foundation. WellMade's partners play a main role the development of WellMade's sessions and websites.
The partners would like to acknowledge the generous support of the European Union in making WellMade possible. This website reflects the views only of the authors, and the Union cannot be held responsible for any use which may be made of the information contained therein..
Publication date 18 01 2016