Vietnamese delegation visits CNV
A Vietnamese delegation of unionleaders, employers and the government is visiting the Netherlands this week. CNV Internationaal invited them. The positive impact of social dialogue is an important topic during the week. Elles van Ark, director of CNV Internationaal: 'We would like to show that sustainable consultation of employees, employers and government is essential for everyone involved. During this week we are interested to learn from each other.'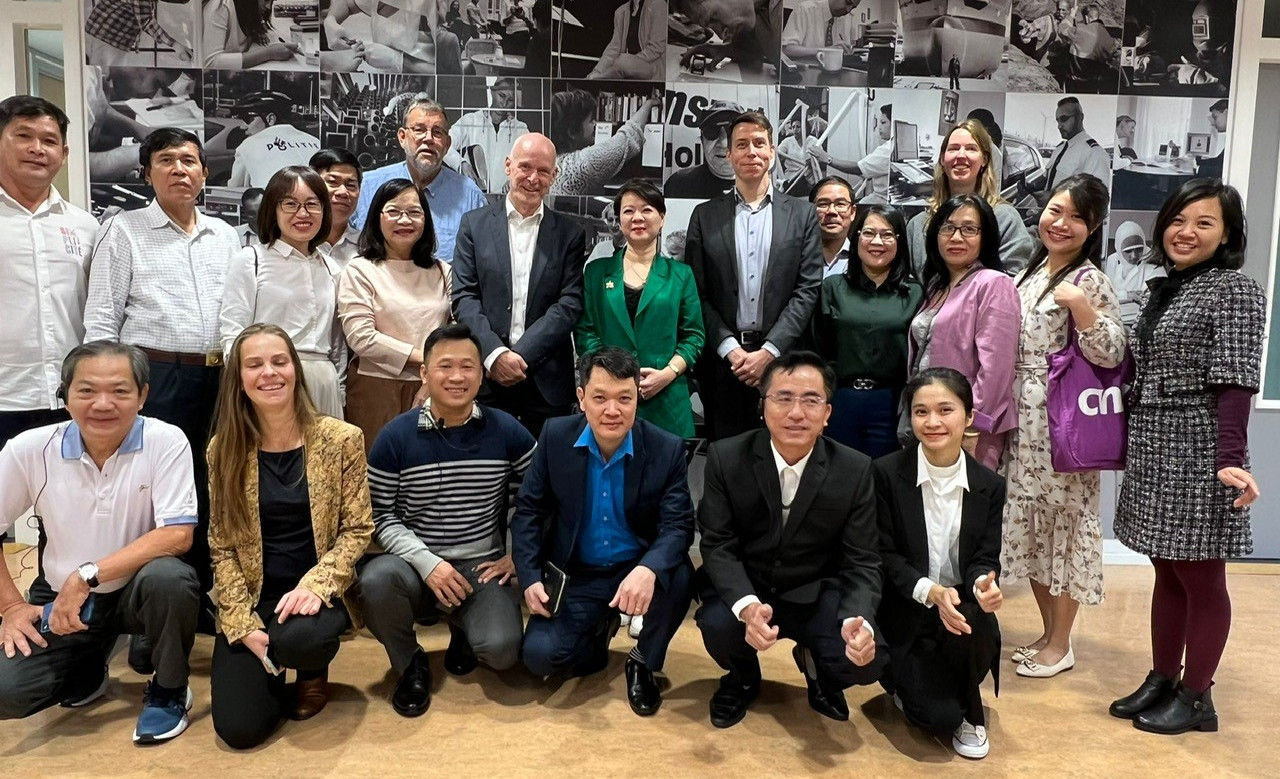 Leaders of the Vietnamese union VGCL are part of the delegation, as well as representatives of the government and employers. They were welcomed by CNV president Piet Fortuin. During the week the delegation will visit FairWear, the SER (Dutch Social Economic Council), the employers' organizations AWVN and the DECP, union FNV and also a brand that produces fair workwear in Vietnam.
Elles van Ark, director of CNV Internationaal: 'We would like to show the added value of a sustainable social dialogue. With VGCL, our union partner in Vietnam we work together on multi-company CBA's, in which we make appointments about working conditions for multiple company's in an area. These Collective Bargaining Agreements create a level playing field to sustainably improve labour conditions.'
It is the goal of CNV Internationaal that every worker in the textile industry earns a living wage. This is not only important for the workers themselves, it also has benefits for the employers, since it creates stability and contributes to health and safety.
Union VGCL aims to agree on more multi-company CBA's in the coming year.
CNV Internationaal invites brands to be part of these CBA's. Van Ark:
'It is essential that brands take responsibility. Their investments are essential to enable Vietnamese factories to pay a living wage to all workers.'
Publication date 26 09 2022