"Only 10% of mine workers have permanent contracts. That makes them extremely vulnerable, especially when it comes to health and safety issues at work."
CNV would like to stimulate local social dialogue in Peru in order to improve health and safety conditions in the mining industry.
In Lima Peru on July 19th, the first forum of the regional Councils of Work and Employment, takes place, partly as a result of CNV Internationaal initiatives. "These regional councils look like a positive initiative which will hopefully lead to improved conditions in the mining industry," says Marie José von Geusau, Manager at CNV Internationaal, present at the forum in Lima.
Structuring Social Dialogue
While the mining industry is an important source of employment and economic growth, it also has significant consequences for local communities. "There has always been a great deal of conflict surrounding the mining sector, but until recently, there haven't been ways to engage in social dialogue to prevent and solve those conflicts. These new local councils can play an important role in this area and provide customised approaches. CNV has had positive experiences with this in Colombia, where social dialogue between council members has led to various solutions in labour conflicts. The Santander region is a leading example here. Edwin Guzman, Vice-President of the Colombian union CGT in the Cesar mining area, is a participant in the discussions, sharing his personal experiences with social dialogue in his region."

The labour movement is also active at regional levels in the Netherlands. The Social and Economic Councils (SERs) and representatives in the Chamber of Commerce, especially in the North of the Netherlands, and the Provinces of Brabant, Overijssel, and Zeeland. Maarten Raaijmakers of CNV Professionals is also contributing information stemming from his experience at the forum in Lima. "Equality, trust, and the freedom to express mutual interests are important factors contributing to the success of these councils," something he can share from personal experience.

The councils have been established in various regions in Peru, although some of them are still very new. CNV Internationaal wants to work with councils in Lima, Huancavelica and Junin over the next several years. They intend to help local union leaders of FENTECAMP (one of our partner unions in the mining industry) with training and developing strategies. As unions, we speak the same language, even if the local circumstances are very different. By working together, we can assist in improving labour rights in the mining industry supply chains.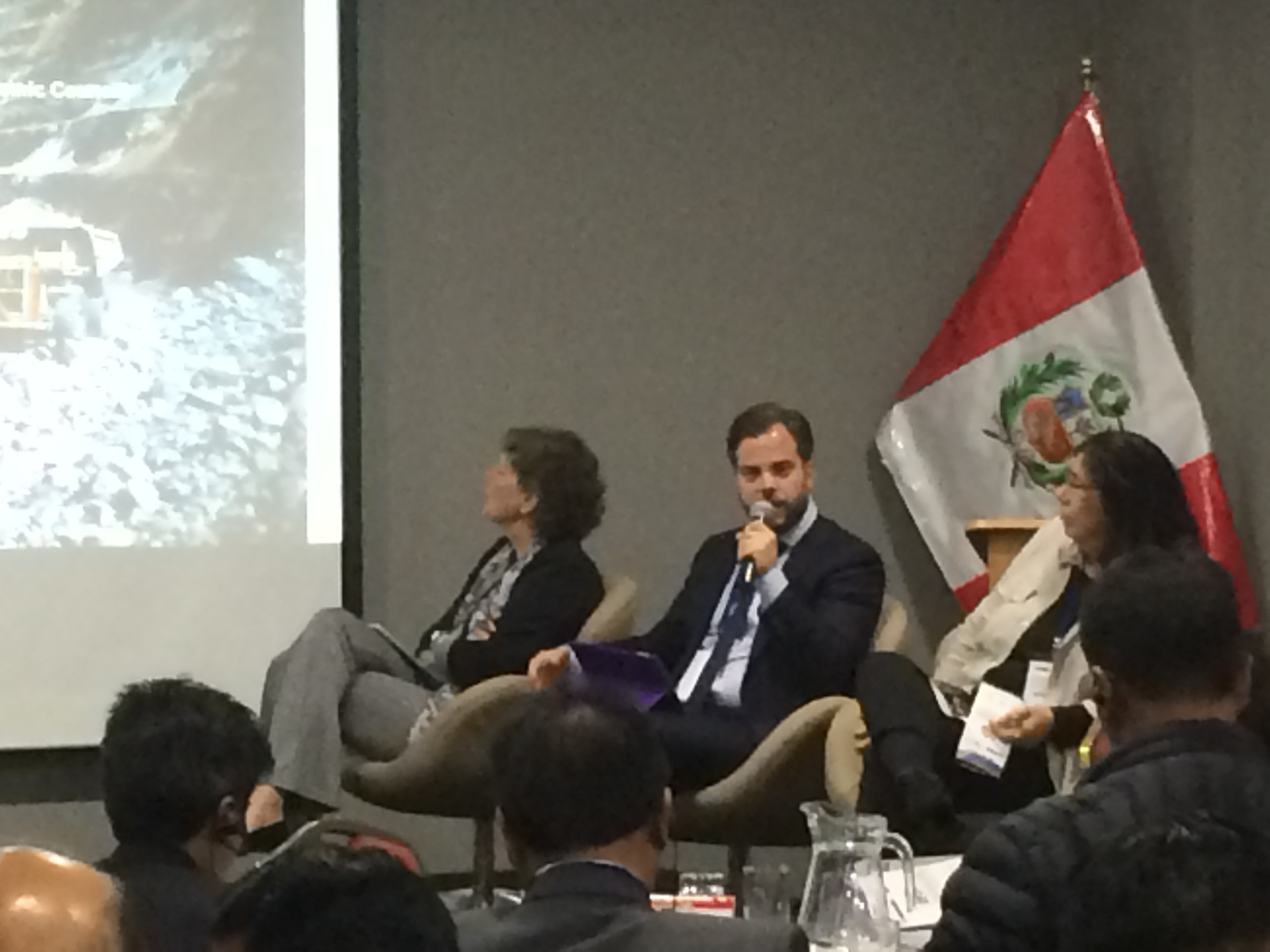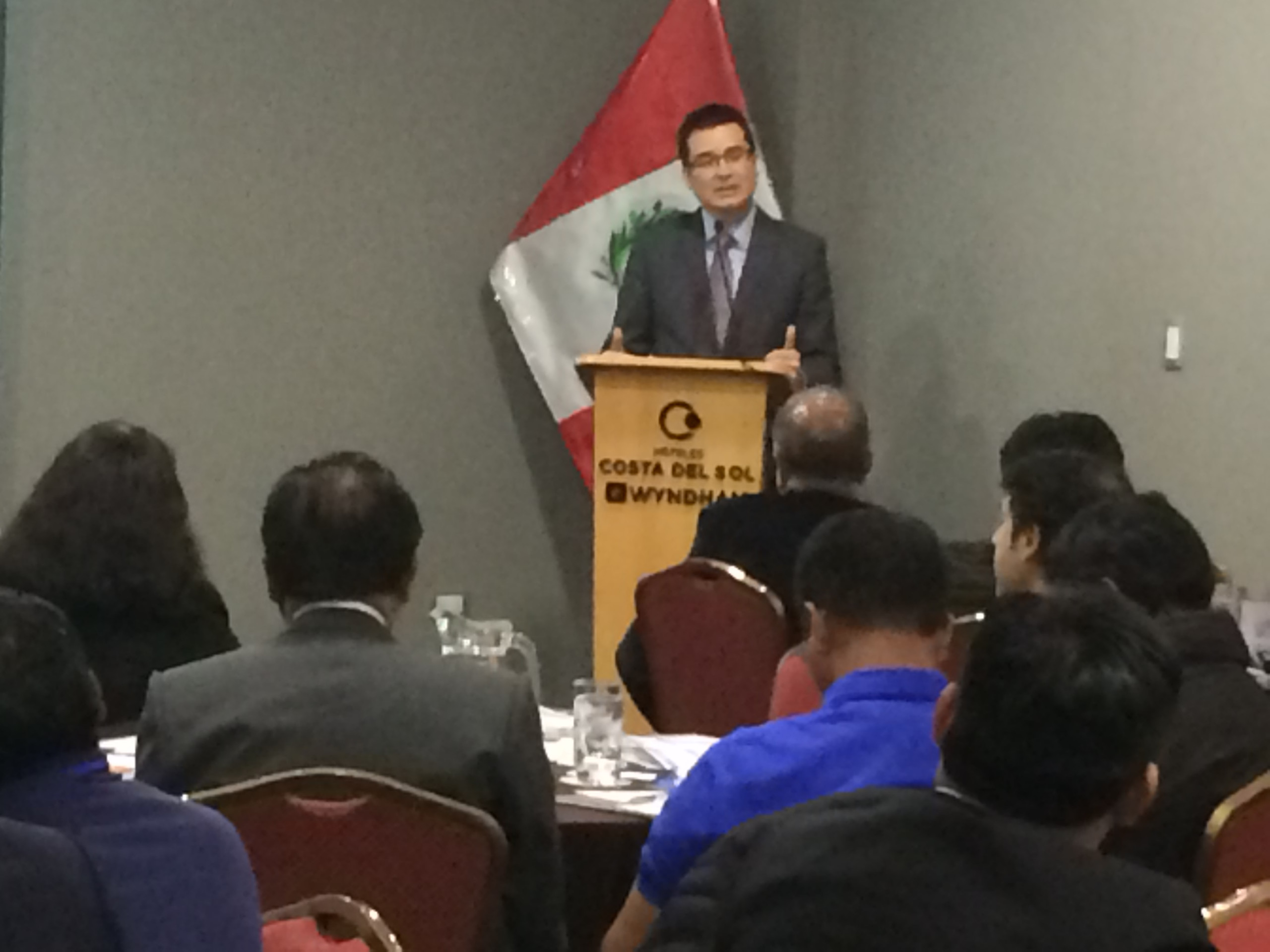 CNV Internationaal hasn't been active in Peru for quite a while. In 2017, we decided to start working with them again because they are an important supplier of mineral products, a field where many problems exist. These problems are especially related to health and safety issues in the mining sector. Mineral products make up 60% of Peru's export business. Peru is the largest producer of copper and the third largest producer of tin worldwide. Peru's mining successes are not only due to their mineral supplies, but they also benefit from a favourable legislative and tax system.
Outsourcing
Although the mining industry plays an important part in Peru's economic growth, it is also a major source of violent conflicts. These are often caused by the drastic impact the industry has on the environment as well as on the communities involved. The industry provides employment opportunities, but creates major problems as well. Workers are vulnerable because of large-scale outsourcing and informal jobs. Only 10% of mine workers get a permanent contract. Each year, many workers are killed in work-related accidents, and even when workers do obtain secure work, mining erodes their health. The majority of workers face insecure job status and major health problems. And those who have no permanent contract have a 2,5 times higher risk of fatal accidents.

Watch the forum online (Spanish)
Publication date 20 07 2018