Over 1,000 trade union leaders from 130 countries, representing 200 million workers are gathered at the International Trade Union Confederation (ITUC) congress in Melbourne, Australia. CNV also attended. During a joint session with colleagues from Latin America, CNV International is drawing attention to the importance of a 'just transition', i.e. a fair energy transition.
Anne Wehkamp of CNV Internationaal: "Just transition is an urgent issue that many countries around the world are facing. Steps must be taken to combat climate change. We need for example many new metals for our solar panels, wind turbines and electric cars. These metals come from mines in Peru and Colombia, among others.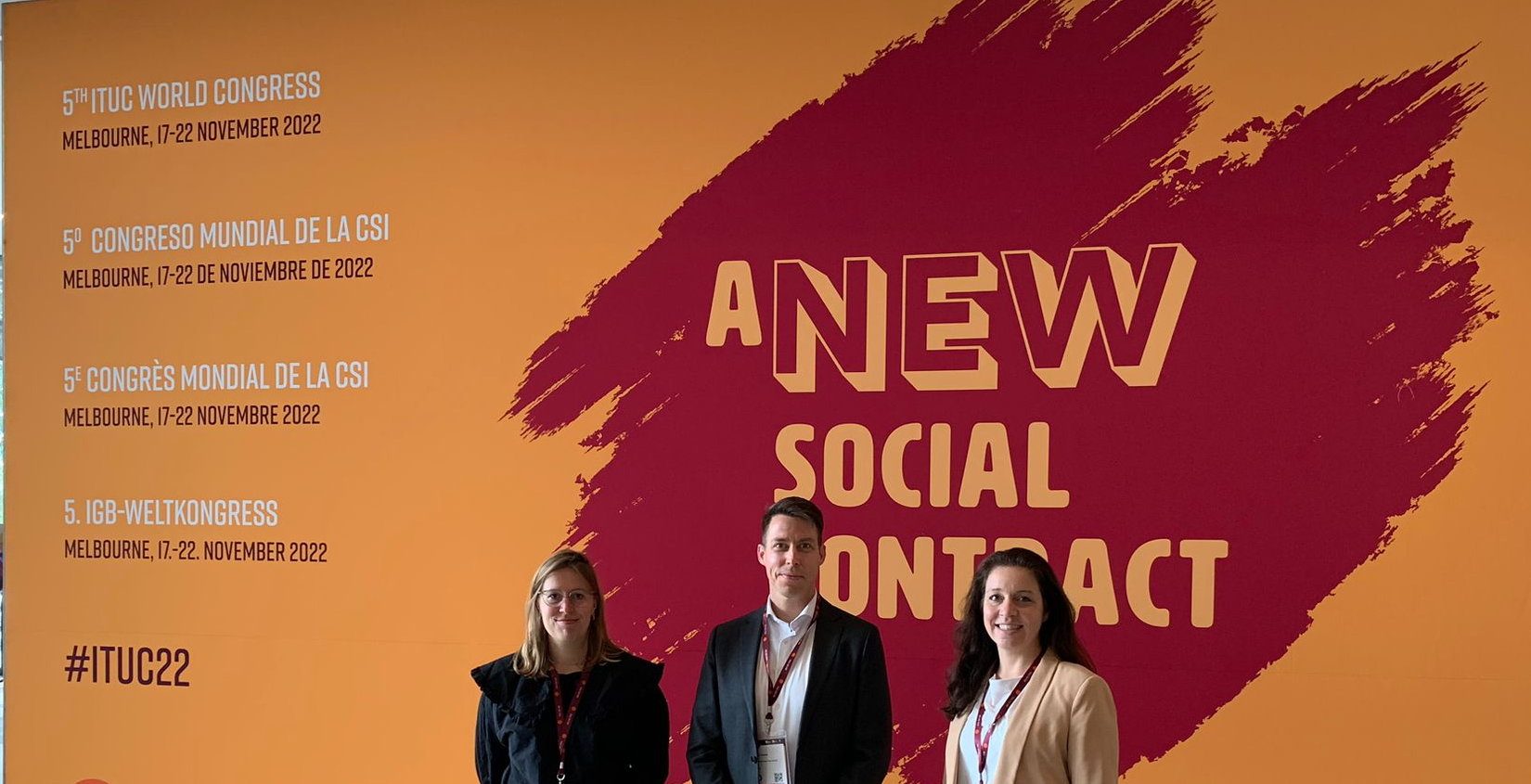 Miners often get temporary contracts, do heavy and often unhealthy work, sometimes during extreme so-called 'deadly shifts'.
During the session we shared our approach to a fair transition and what we are doing as trade unions in the Netherlands and Latin America. In addition, through international treaties and grievance mechanisms, European companies can also ensure that miners in Latin America can do their work in a fair way."
Ana Catalina Herrera from Colombia spoke during the CNV session about the problems faced by workers in the coal mines and the need for a just transition.
On this multi-level approach, Jan Pieter Daems, board member of National trade union centre CNV, made his plenary speech during the congress. He also stressed the importance of solidarity in international production chains.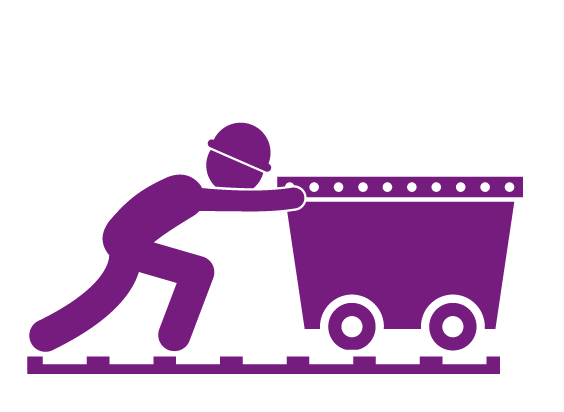 Anne Wehkamp, together with her colleagues, met many partner unions. "For CNV Internationaal, it is an important occasion to meet our partners from around the world and to share our work with other unions.
But I am also saddened to hear that many unions have to do their work at the risk of their own health or life. Around the world, union members are imprisoned and under pressure.
"I met with Halidou Mounkaila , leader of our partner union CNT from Niger. In his speech he made an urgent appeal to ITUC members for support and a protection mechanism for threatened and persecuted union leaders. Halidou knows what he is talking about, in 2020 he was imprisoned in a penal camp for more than six months. Mounkaila brought attention to the extremely difficult conditions in his region, particularly in countries such as Niger, Mali and Burkina Faso.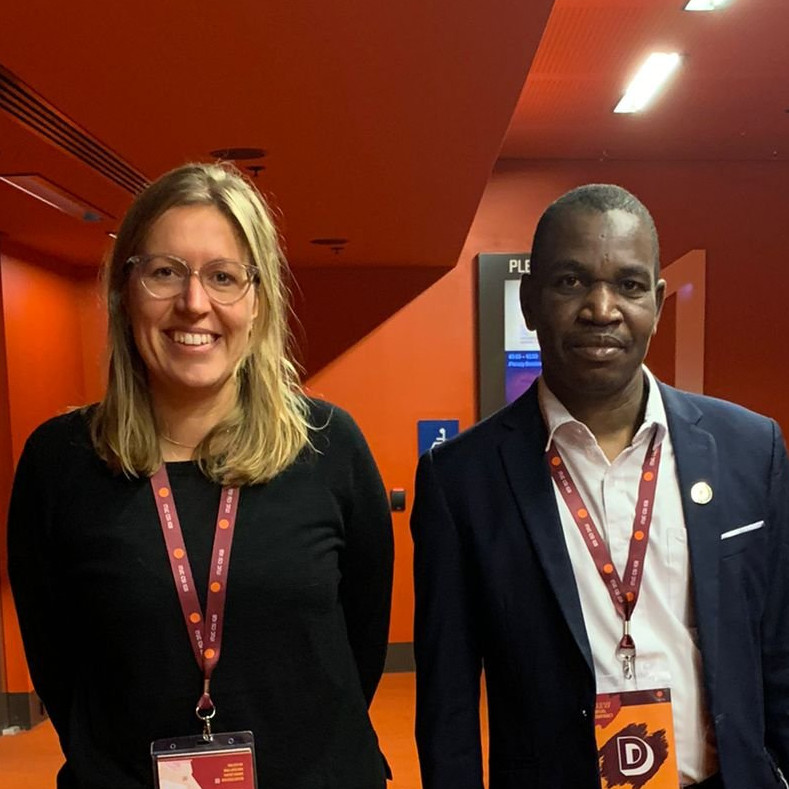 Halidou Mounkaila from CNT Niger makes an urgent appeal to ITUC members for support and a protection mechanism for threatened and persecuted union leaders.
A Hong Kong trade union leader's speech made a real impression. His union was disbanded. He closed his speech emotionally with: 'Workers united will never be defeated'. This was followed by a standing ovation from the participants. You notice a lot of mutual solidarity and that this gives the participants strength to do their work."
CNV is an ITUC member. Once every four years, all the world's trade unions united in the ITUC meet. During this congress, the direction to be taken by the international trade union movement in the coming years is determined. They also work on a congress statement on a new social contract and the new ITUC president has been elected.
Publication date 21 11 2022