Digitalization is essential to make sure workers in the garment industry in Cambodia earn the money they deserve. By combining forces between the Cambodian unions CLC and C.CAWDU, the Dutch union CNV Internationaal and Data4Development, digital surveys can deliver the information needed to negotiate about the minimum wage. Especially important now that the COVID-19 pandemic has hit the textile industry hard.
The garment sector is crucial to Cambodia's social economic development strategy. The sector is a major employer of young men and women from rural areas, who have limited labour market opportunities given the lack of economic diversification. This causes unstructured and unstable minimum wages.

To have a stronger negotiation position, the national union CLC and its federation in the garment sector C.CAWDU together have conducted a survey on minimum wage in 2017. The data gathered directly lead to improved negotiations, because they became 'fact-based'. As a result CLC entered negotiations with employers and government with a clear vision on what the minimum wage should be. With their newly acquired data in hand, CLC argued for an increase of the legal minimum wage to 211 US dollars per month. CLC's negotiating demands have since this first initiative been based on factual research, ideally making them much harder to refute.
Time intensive
However, the 2017 survey was time intensive and costly, manually conducted by fieldworkers who then entered the data into Excel to create analyses. This also made it complicated to follow up on the existing research. Only a few workers have been interviewed in 2018 and 2019 to see if the situation had been improved. With emergence of COVID-19 physical personal interviews became even harder, while the necessity to gather data on wage and working conditions only increased.
COVID-19
We receive worrying stories about the situation in the clothing industry because of the COVID-19 pandemic. Worldwide orders are cancelled, garments have been produced that factories can no longer sell. As a result, many workers in this industry haven't received the wage they should have earned. An upsetting situation for all these young men and women working in the textile industry.
Reliable data
To escape from poverty, reliable data is important in order to provide unions with a strong basis to enter the negotiations on minimum wage. The necessity of doing a survey digitally is evident, since it can provide clear information, even during a lockdown. It also increases the reach of the survey; important since the low number of respondents has been a criticism from the government's side before. It furthermore allows the unions to make easier and more elaborate analyses. All in all we can conclude that digitization is key in order to further strengthen the efforts of CLC and C.CAWDU.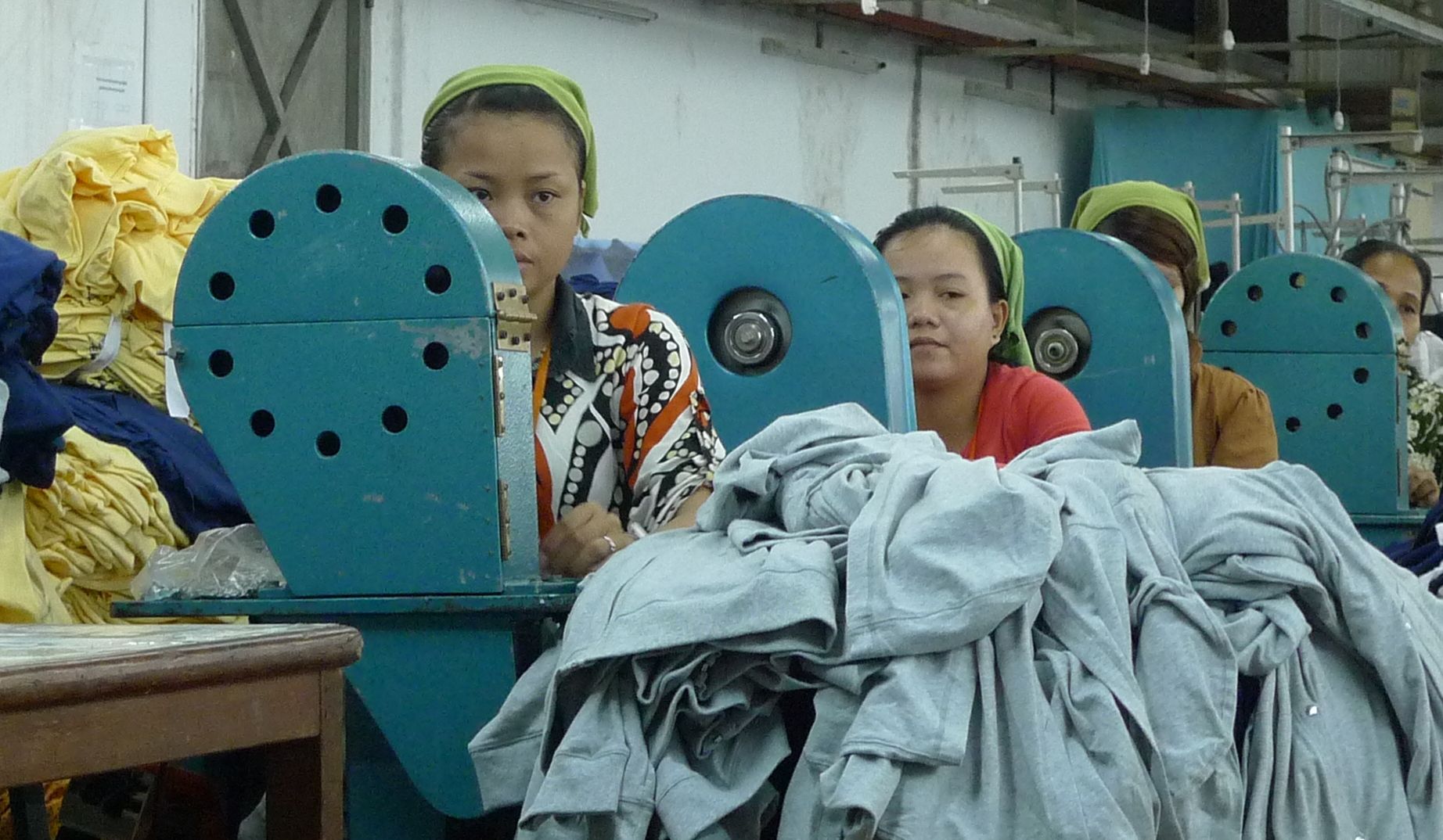 Project Plan
In 2019, CNV, together with D4D, embarked on a Sugar Sector Project, aimed at developing a survey among workers of sugar plantations in various Latin American countries. Here, experiences were gained on how best to approach this. Together with Data4Development, CNV Internationaal and the Cambodian unions CLC and C.CAWDU are now ultimately digitize their existing survey in order to ensure that they gather all information needed for their negotiations by using the lessons learned from the Sugar Sector Project.
Some questions from the previously developed Sugar survey have been added to the existing Cambodian textile survey. These were seen by CLC and C.CAWDU as a valuable addition, and will enable cross-sector analysis in the future.
A data collection tool, called Mobenzi, has been selected for the pilot and CLC and C.CAWDU will get trained to build the survey themselves in the future. This is a learning process, in which technical and language challenges will be faced, but doing this will enable them to have more ownership of the tool and feel more comfortable when doing the data collection at a later stage.
Good starting point
The pandemic creates a lot of uncertainty, but if all goes well, trade unions will do the first data collection this summer. With these data there will a better insight in the situation of textile workers in Cambodia. A good starting point for a new round of minimum wage negotiations in 2021.
Check our previous 4D blog
Developing Data Driven Dialogue
Publication date 19 07 2021