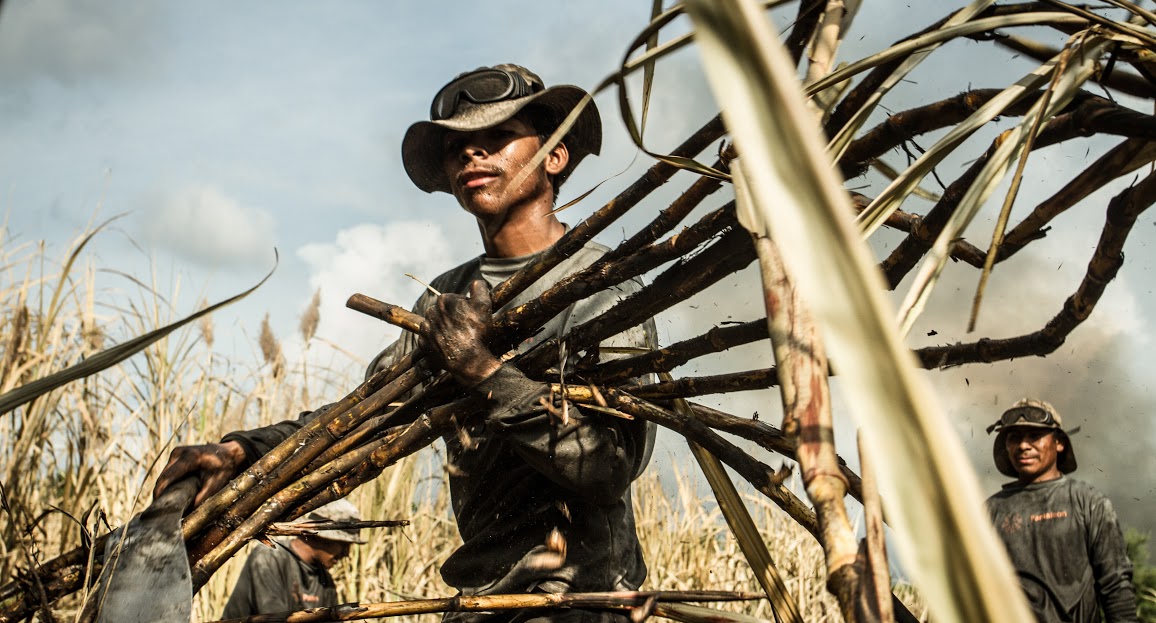 Read their reactions and the remarks of the investigating organisations. In the report 'Give them a break, the bitter consequences of poor working conditions in the Central American sugarcane industry', CNV Internationaal, the Central American Institute for Social Studies (ICAES) and FairFoodreveal the issues sugarcane workers are facing – including the deadly kidney disease CKDnT – and explain what companies like Bacardi can do to improve, and sometimes save, the workers' lives.
Bacardi response
[ Author: Bacardi Limited ] Bacardi recognizes there are many systemic issues related to sugarcane production…Bacardi has chosen to support the call from these experts to back the industry-wide approach which created Bonsucro – a global non-profit organization to improve the sustainability of the entire sugarcane industry – as a comprehensive standard in order to tackle all the diverse issues within the sugarcane industry…Following best practice, Bacardi has also insisted that our suppliers commit to improvements… Bacardi takes the unsubstantiated Fairfood International allegations made about its supply chain and human rights initiatives seriously as the Company operates in full compliance with all trade regulations and laws…Specifically, we do not source any product from Nicaragua and we have only continued to work with the two organizations we source from in Guatemala because they have committed to improving their practices and getting and maintaining certified…
Diageo response
[ Author: Diageo ] We expect our suppliers to maintain a safe working environment and meet all relevant legislation. We also encourage suppliers to conduct routine risk assessments and to improve health and safety standards continually….[W]e do not source our molasses, which is a by-product of sugar, directly from farmers, but via international brokers. We responded to Fairfood's inquiries, providing clear information on our global health and safety standards and requested further dialogue relating to any specific areas of concern, which they were not able to provide. We are very committed to safe working conditions in our supply chain, including working with NGOs and other stakeholders to promote improved supply chain transparency…
Fairfood, CNV and ICAES rejoinder
Author: Fairfood International, CNV Internationaal and the Central American Institute for Social Studies
Response to Bacardi and Diageo: the long road to ending labour abuses in the sugarcane sector
13 Aug 2015 Fairfood, CNV and ICAES…welcome the response form Bacardi and Diageo…In their responses, both companies chose to focus on a specific sugar product…[C]ompanies should be transparent about all sugarcane products…Research has also revealed incidents of CKDnT [Chronic Kidney Disease of non-Traditional causes] in Sri Lanka and India…Neither Bacardi nor Diageo address our finding that many sugarcane mills are failing to comply ILO conventions… The authors recognise that Bacardi has played a role in establishing Bonsucro certification…However…do not believe the standard is currently strict enough to property address all labour conditions linked to CKDnT…Diageo is responsible for their entire supply chain, and this the assertion that they source indirectly via traders does not absolve them form responsibility… Bacardi Diageo were invited to respond to the rejoinder. However Bacardi and Diageo did not respond yet.
Further reading:
Recommandations and conclusions of the investigation
To read the full report (english)
El informe integral (espanol)
The long road to ending labour abuses in the sugarcane sector. Both Bacardi and Diageo responded to the investigation on working circumstances in the Central American sugar cane industry.
Publication date 22 08 2015