In a car accident last 18 May, 21 Cambodian garment workers died. Several more were severely injured. The truck they were being transported in collided with a bus.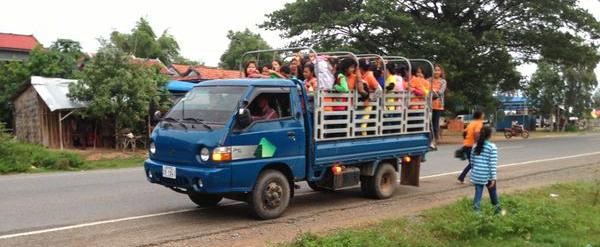 The bus from Prey Nokor [Ho Chi Minh City] overtook a car and crashed into a truck transporting 39 garment workers.
Cambodia's roads are notoriously dangerous. Every month cars transporting workers get into traffic accidents. Garment workers routinely travell in overcrowded vehicles to save money. More than 2,000 people were killed in traffic accidents last year.
"Workers are too often treated as expendable commodities in Cambodia. The government needs to strengthen labour laws rather than leaving people vulnerable to employer negligence and exploitation", comments Sharan Burrow of International Trade Union Confederation ITUC.
Cambodia's multi-billion-dollar garment industry employs about 650,000 people in Cambodia and is a key source of foreign income for the impoverished country.
Cambodia exported a total of $US5.7 billion worth of garments in 2014, up from $5.5 billion in 2013, according to Ministry of Commerce data.
Publication date 26 05 2015