Make brands aware of their
responsibility towards workers rights.
Seventeen Cambodian union leaders were trained this week in Human Rights Environmental Due Diligence. CNV Internationaal, supported by Deutsche Gesellschaft für Internationale Zusammenarbeit GmbH (GIZ), organized the training for trade unions in the textile sector to equip them for the upcoming mandatory Human Rights and Environmental Due Diligence (HREDD) legislation in the European Union.
It was the first time these trade unions were taught about the six steps of due diligence, according to OECD guidelines, that brands will have to adhere to. Trade unions can play a crucial role in the compliance of this legislation.
The trade unions representatives were challenged to think about the roles they can play to make brands aware of human rights violations that take place in the factories of their suppliers. The importance of this became clear in the past year, when many workers in Cambodia were fired, without severance pay. Factories suddenly closed down, due to a wave of brands cancelling their orders, because of high inflation. As many as 500 factories were closed down, leaving the workers jobless and without severance pay.
How can trade unions make brands aware of these violations of labour rights? By being part of the stakeholder consultation that will become necessary under HREDD legislation. One of the most essential roles of trade unions in due diligence is collecting information about the working conditions in factories and monitoring the situation continuously with the help of data tools, such as CNV Internationaals 100%FairWorkMonitor. By reporting this information to the brands, unions can represent the workers even better, during stakeholder consultation.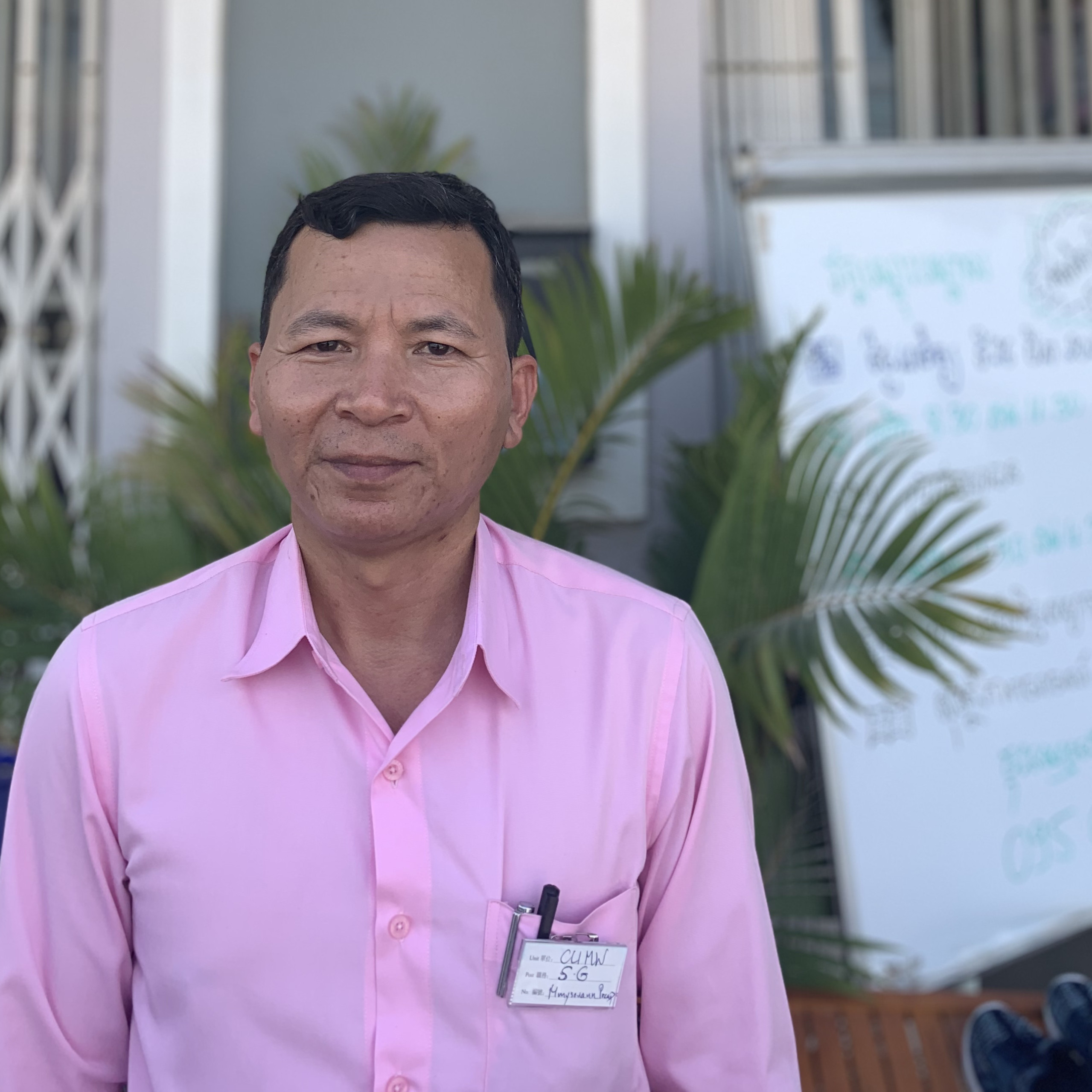 Social dialogue is one of the key elements of the training. As Preap Munysovann of the Collective Union of Movement of Workers (CUMW) said:
"There is a responsibility for everyone: employers, government and trade unions. Through social dialogue, we can show the problems and build the industrial relations within this tripartite partnership."
Solidarity and a united front
In order to be able to make impact it's important that the trade unions present a united front. As one of the trade union representatives said:
"We need to show solidarity between the trade unions in Cambodia by collaborating together in gathering data and presenting this, because this makes our position and leverage towards the brands and the government much stronger."
At the end of the training the trade union representatives shared that they felt more knowledgeable about the upcoming HREDD legislation. Before this week it was often seen as a complicated and technical topic. Veasna Nuon, one of the trainers from CNV Internationaal said:
"HREDD legislation can further empower trade unions, and give us a seat at the table."
One thing is clear: there are still many things to learn. CNV Internationaal is looking forward to continue working together with trade unions in Cambodia; giving them the tools to be prepared for HREDD legislation.
Publication date 24 03 2023