CNV Internationaal welcomes the renewed Bonsucro production standard for sustainability in the sugar industry. The standard has been specially strengthened in the social field. "It is great news for sugarcane harvesters that concrete steps are being taken towards a living wage," Maurice van Beers responded, regional coordinator for Latin America of CNV Internationaal, who has been closely involved in the renewal in recent years.
Bonsucro has members from all parties in the sugar industry, both trading companies as well as food corporations. CNV Internationaal is also a member. "As CNV Internationaal we are ready to start implementing the first steps towards a living wage in the sugar sector.
Together with Bonsucro, we want to quickly set up a task force to start work next year. A first step is to map out, together with trade unions and employers, how big the difference is between the wages paid and a living wage. Several companies have already indicated that they wish to participate in a living wage task force."
Roadmap Living Wage for the sugar cane supply chain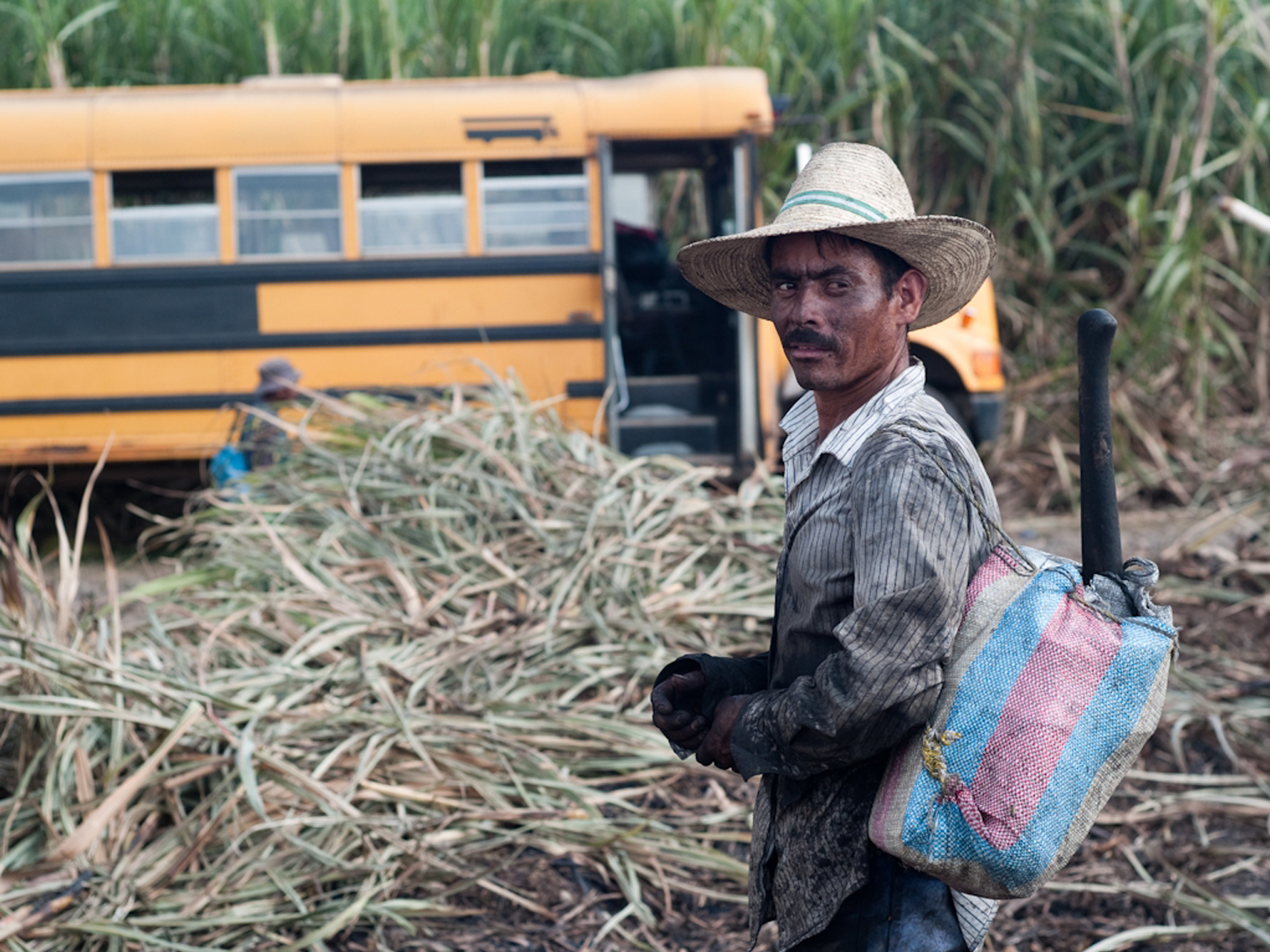 Together with Platform Living Wage Financials, CNV Internationaal has developed a Roadmap which was launched in November (LINK). Bonsucro was also involved. The Roadmap sets out the steps necessary to make the implementation of a living wage possible. CNV International and the Living Wage Financials Platform are members of the task force working on this.
In close contact with the Latin American trade unions, especially those from Bolivia, Colombia, Nicaragua and Guatemala, CNV International has been intensively involved in the process of renewing the standard. "From our network in Latin America, we know how difficult union work and social dialogue are in the sugar sector." The new standard, which will be introduced mid-2022, will also have to improve when it comes to workers' freedom to organise and bargain collectively."
Trade unions are crucial to working for improvement at the beginning of the production chain and are necessary for social dialogue to take place. But in a country like Guatemala, it is still virtually impossible for sugarcane harvesters to become members of a trade union. CNV Internationaal wants to focus on precisely those difficult countries in its work with the Living Wage Task Force. It is precisely there that trade unions can play a crucial role in improving the social sustainability of the sector.
More research, video, news on living wage in the sugar industry
Roadmap Living Wage for the sugar cane supply chain
Publication date 21 12 2021