Labour Rights Observatory strengthens the voice of sugar workers
In 2021 CNV Internationaal launched a Labour Rights Observatory for the sugar industry. We started conducting a groundbreaking survey in Latin America using digital tools. As a result, more than 800 men and women workers from the sugar industry in Latin America were able to participate, providing us with data and vital information on labour conditions in the value chain of the region.
Now we're presenting the results of the first year through a Dashboard with clear graphs so you can explore some of the most relevant findings.
Using digital tools to conduct our survey is unprecedented in the region and has created new ways of engaging with workers. The online surveys have provided us with data and vital information about labour conditions in the value chains of the region.

Sugarcane is one of the most productive industries in today's world. Sugar is in high demand and is one of the most consumed agricultural products. Trends regarding labour rights within the chain seem to be heading in the right direction, with advances in terms of social dialogue and health and safety conditions. However, there is still work to be done. We now need to see workers, companies, and organizations come together in a joint effort towards change.
Current research confirms that this industry will continue to grow, making cooperation in the value chains even more vital. SOMO, the Centre for Research on Multinational Corporations, tells us in their recent article, 'Bittersweet: Sustainability Issues in the Sugarcane Supply Chain', that
"In the last 20 years, global consumption of cane sugar has increased by almost 40%, reaching a volume of 193.2 million tons in 2020 and is expected to continue to grow. This growth is due in part to the relative immunity of this and other sectors of the food and beverage industry to economic fluctuations."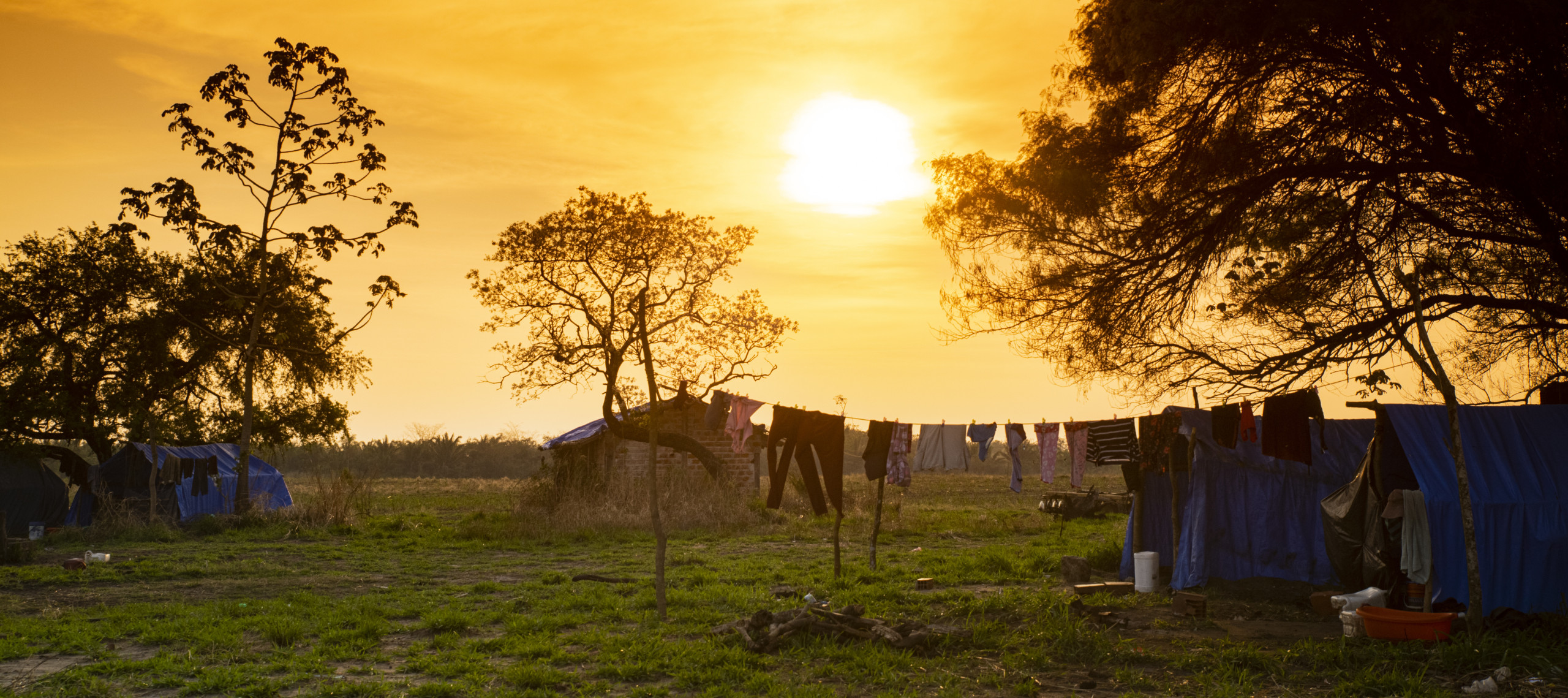 For this reason, in 2021, CNV internationaal started an alliance with Profundo research to work with trade union associations in Latin America. Together we have come up with ways to generate space for dialogue to analyze labour conditions in the region's sugar chain.
We were able to further develop the Participatory Digital Monitoring survey during the pandemic, thanks to virtual tools which we implemented through the KoBoToolbox platform. The voice-to-voice strategy snowballed, as it was possible to collect the voices of more than 800 workers.
This exercise has turned out to be a step forward in the arduous task of achieving honest and direct social dialogue that includes everyone.

The Observatory of Labour Rights in the sugar chain addresses fundamental principles that should be included in the industry's labour regulations and certificates. These are principles that have already been outlined in the conventions of the International Labour Organization (ILO). They include many topics, including living wages, freedom of association, working conditions for outsourced or subcontracted workers, health and safety conditions at work, and gender equality in the workplace.
Building Space for Dialogue
During July and August 2021, CNV Internationaal's team worked in the sugar chains in Bolivia, Colombia, Costa Rica, El Salvador, Guatemala, Honduras, and Nicaragua. They focused on building connection with the workers at each stage of production in order to encourage them to participate and give voice to their personal opinions and experiences.
Digital platforms such as social networks, email, and WhatsApp were implemented to reach the workers. In addition, face-to-face work by the unions in each country made it possible to verbally communicate with the workers. This has resulted in a total of 840 respondents being reached.
The voices of the sugarcane workers, or zafreros as they are called in some Latin American countries, have provided important information which gives us an overview of the situation in the region. This overview has now been processed to become the Annual Report of the Sugar Chain. This report not only provides information for businesses and the world in general, but also for the participants themselves to use as a tool for defending their labour rights.
We are proud to present the first publication of its kind for the sugar sector. The information in this publication constitutes a baseline. Moreover, the tool has been set up in ways that allow us to continue adding to it, which will further enable us to recognize situations and trends, both positive and negative, over the years. This information will also be very useful for improving transparency in the sector in relation to compliance with international standards. It is not only applicable in case of due diligence, but also for improving the quality of social dialogue between employers and workers on labour conditions.
We are aware that this is only the beginning. There is still much to be done, not only in terms of expanding on the information and analyses in the coming years, but also in terms of developing the methodology.
Our objective is to make it increasingly durable and reliable. In this spirit, we also invite everyone who reads the report to share their observations and suggestions through mail >>

Publication date 01 06 2022