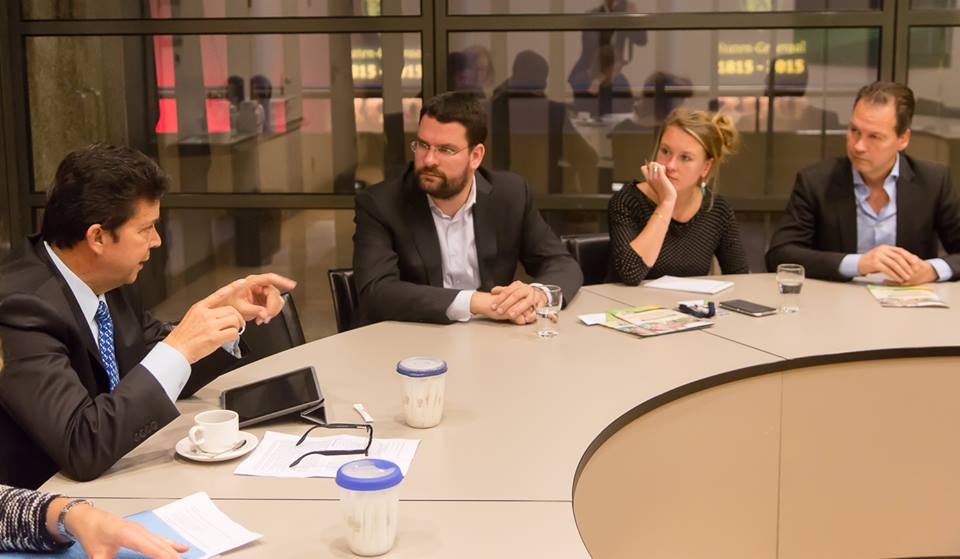 Colombian trade union leader updates Dutch parliament members
Julio Roberto Gomez Esguerra visited CNV Internationaal late 2015. During his visit, he also met up with Members of Parliament John Kerstens and Roelof van Laar of the Dutch Labour Party (PvdA). During this meeting, Esguerra updated the MPs on the situation in Colombia. "We thought it was crucial for Dutch MPs to talk to Julio Roberto, exactly because he represents so many Colombians", says Marionne Lips on behalf of CNV Internationaal.
Reconstruction after civil war
"In recent years, the focus of the relationship between the Netherlands and Colombia has shifted from aid to trade, and this trade will be intensified in the coming years. But this does not mean that reconstruction will automatically take place in this country that has suffered under its civil war for so long.
So we wanted to make clear that Dutch support of the peace process is desperately needed." CNV Internationaal believes the message was well received. Marionne Lips: "It is our hope that the results of the meeting and the newly acquired knowledge of these MPs are included in further Dutch plans for Colombia."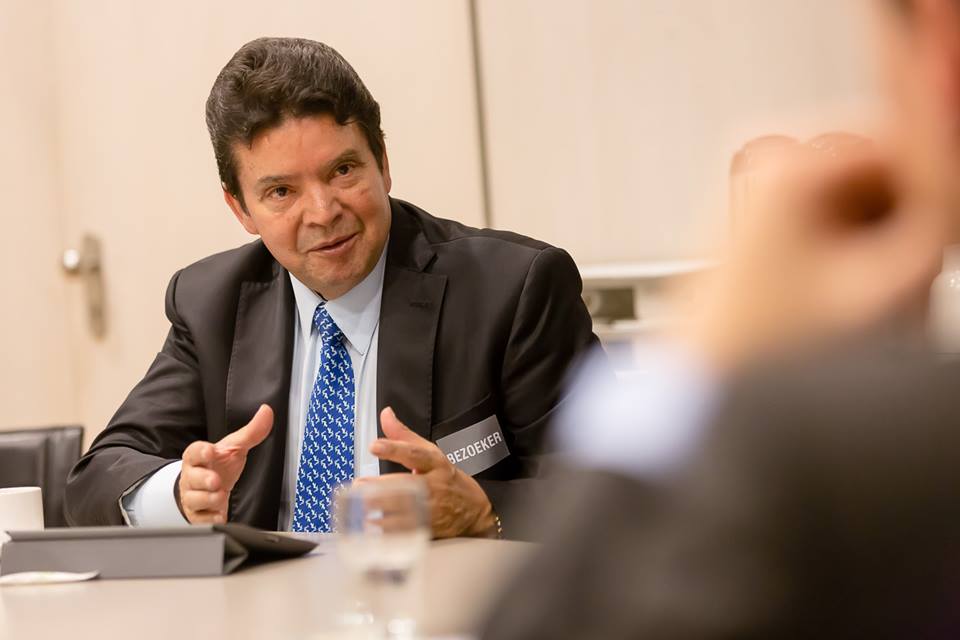 Peace cannot be signed, it has to be built
Julio Roberto Gomez Esguerra about meeting the Dutch Parliament members: "International support for the peace process is badly needed, not only now, but also after the peace accord has been signed. Because that is when we will truly start to build peace."
Fotos: Maarten Schuth , copyright CNV Internationaal

Colombia | Peace cannot be signed it has to be built
Free Trade Agreements | Practice at the beginning of the supply chain
Publication date 10 12 2015