Cambodian trade union CLC is very preoccupied by the governments plans to further reduce its already weak labour protection. These plans would further restrict rights for the country's impoverished workforce.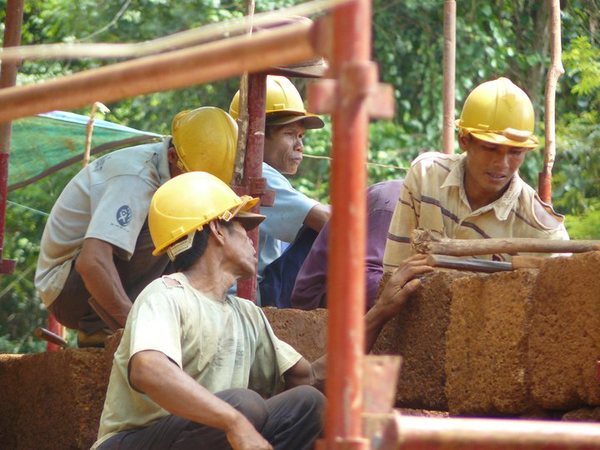 A series of new measures is being developed behind the scenes by the government. The new legislation would:
• exclude large segments of the workforce from labour law protection,
• set unreasonably high membership thresholds for union registration,
• give the government sweeping powers to suspend unions,
• undermine collective bargaining rights
• allow government officials to ban strikes or lock-outs without proper recourse to the courts.
Cambodia prepares to "export" workers to Qatar
Cambodia is also believed to be preparing to export a first batch of workers to Qatar, following a 2011 agreement between the two countries. A Cambodia-based recruitment agency has confirmed that the authorities have now issued it a permit to send workers to Qatar, The brutal reality of work in Qater belies the promises that recruitment agencies frequently give to unsuspecting migrant workers."
The "kafala" system enslaves workers to their employers.Qatar bans unions for foreign workers. At least one migrant worker dies each day in Qatar.
International workers organisations, among others ITUC and IndustriALL have written to Prime Minister Hun Sen. They call on the government to shelve the plans and instead introduce a law that complies with ILO standards.
Major international fashion brands that have their garments produced by Cambodia's garment industry have also been calling for the country's labour laws to be brought up to international standards. The latest government plans risk to further undermine investor confidence in how Cambodia's government treats its own people.
Cambodia's multi-billion-dollar garment industry employs about 650,000 people in Cambodia and is a key source of foreign income for the impoverished country.
Cambodia exported a total of $US5.7 billion worth of garments in 2014, up from $5.5 billion in 2013, according to Ministry of Commerce data.
Publication date 29 05 2015