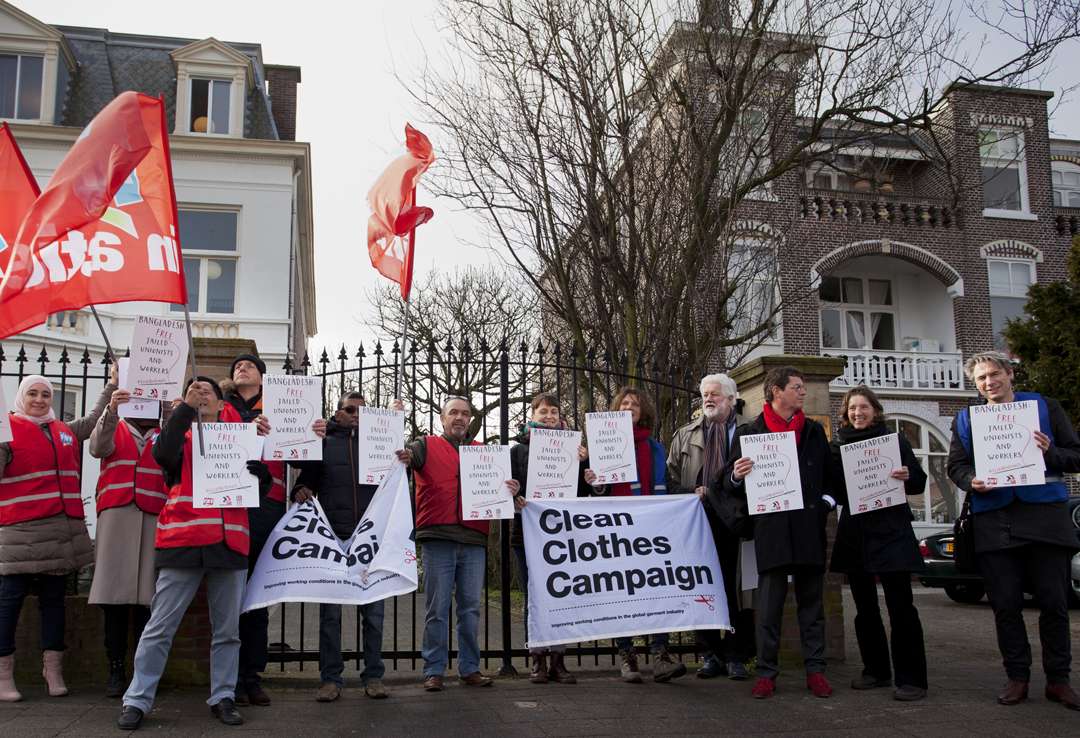 CNV Vice Chairman Arend van Wijngaarden: "I am happy with this result. The trade union movement can generate sufficient pressure worldwide to force governments to make the right choices." The international trade union actions, which took place in mid-February, were decisive in the release of the textile workers and trade unionists in Bangladesh. Bangladesh employers and the government have signed an agreement with the Bangladeshi trade union IBC. Essentially, everyone will be released and there will be no prosecution.
The international trade union Industriall Global Union is equally pleased with this outcome. They consider it an important signal for the country's textile sector to enter a constructive dialogue with the trade unions.
On 12 December 2016, hundreds of textile workers demonstrated peacefully in the Bangladeshi capital, Dhaka. They protested against the poor working conditions and demanded a higher minimum wage of 190 euros per month. Employers and the government responded fiercely, with mass layoffs and arrests.
The current minimum wage of textile workers is 68 euros per month, which is far too little to provide a decent living. Protests took place on 15 and 16 February at Bangladeshi embassies in more than 16 cities, including London, Berlin, Geneva, Brussels, Washington, New York, Ottawa, Kathmandu, and Seoul.
Dutch trade unions FNV and CNV participated in the international action taken by international trade union confederations ITUC, Industriall and UNI on Thursday, 16 February. Together with the Clean Clothes Campaign, they demonstrated outside of the Bangladeshi embassy in The Hague.
Van Wijngaarden: "And the fact that large textile enterprises such as H&M, Inditex (Zara, Pull&Bear) and C&A, made it known they would not be attending the annual apparel summit, held in Bangladesh on 25 February, has certainly helped."
Publication date 27 02 2017