BlOG from AnGKOR WAT temples in Cambodia
'Not behind, but right at the front'
Better working conditions for Angkor temples cleaners

Lieke Ruijmschoot, program officer at CNV International is in Cambodia for a working visit to our partner trade union. CNV International's focus here is primarily on improving working conditions in the clothing industry. But also in tourism and in agriculture, we support local trade unions in tackling the many labour issues.
Today, we will be meeting under a tree, the president of the Cambodian independent trade union confederation announces as we drive towards our next appointment. On the way, we stop to buy an entry ticket to the famous Angkor temple complex, protected as a UNESCO World Heritage Site. We are meeting the cleaners of the temples, during their lunch break, in their work place. And as a foreigner, I cannot enter the complex without a ticket.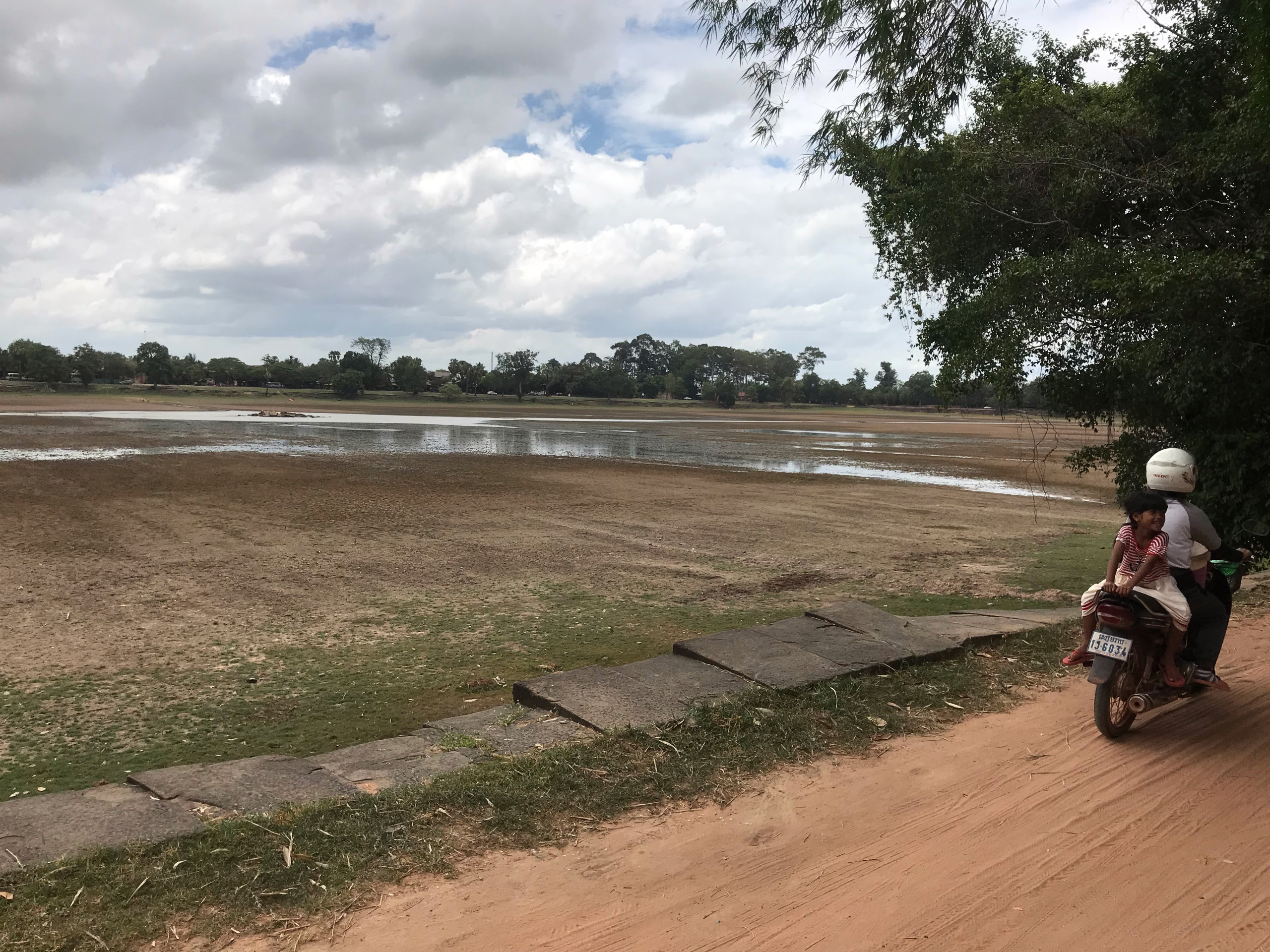 And indeed, the meeting is under a tree, or rather, trees. I needn't have worried about the heat today– these ancient trees are better coolers than any air conditioner would be. As we arrive, a group of workers has already gathered, their t-shirts boasting the name of their company: VGREEN.
The large majority are women, wearing hats against the sun and socks in their slippers against the dust. Children come along and sit on their laps, curious to find out what the gathering is about.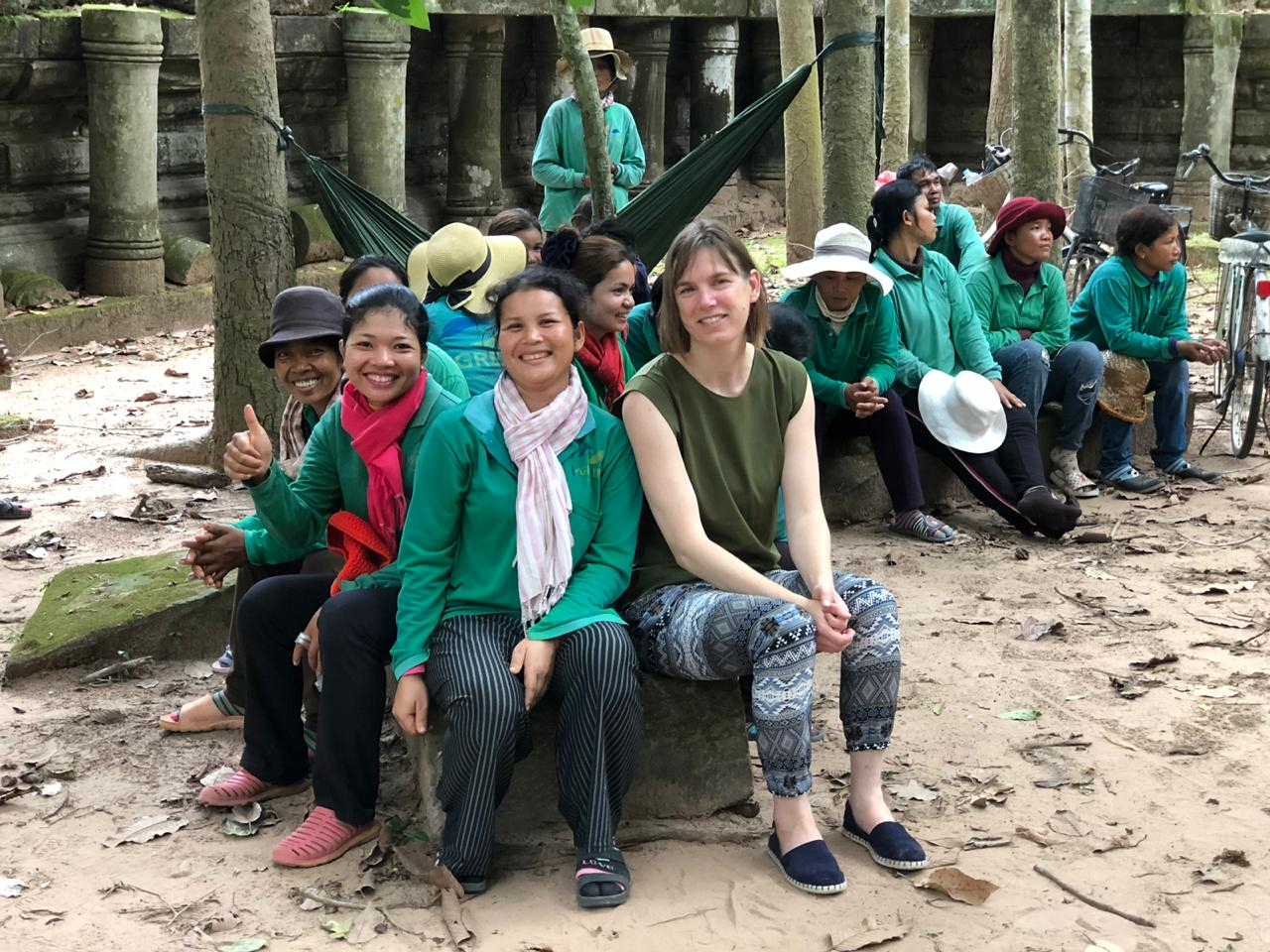 'Within a short time I count over 90 people. Bottles of water and crackers are shared around, and then we start. Rithy Morm, president of the Cambodian Tourism and Services Workers' Federation (CTSWF), introduces today's guests.

'I have often told you about the president of our confederation engaging in discussions at national level to defend our rights. He is a part of the committee discussing reforms to the National Social Security Fund (NSSF). Today he has come to visit and hear about your working conditions.'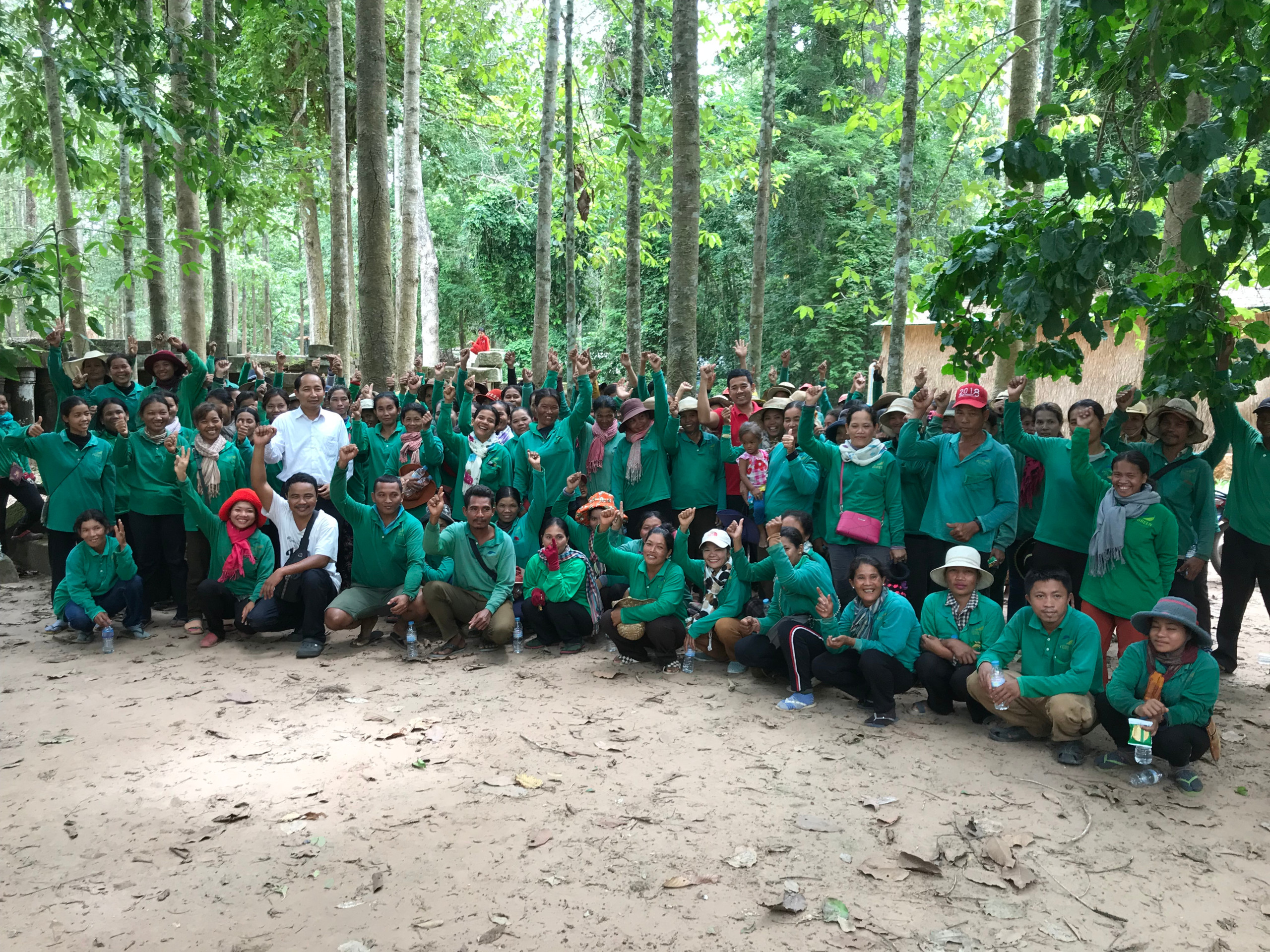 Earning twice a ticket per month
There is a lot to say about these working conditions. The workers' main issue, is their salary. Only last year, these workers earn a mere $80 a month for their hard labour. This is in stark contrast with the $37 foreign visitors pay for one-day entry to the complex.
With 2.6 million visitors in 2018, the state-run Angkor Enterprise reports over $100 million in revenue in the same year. It is hard to understand that it could not pay a decent wage to the people keeping its tourist attraction clean and attractive.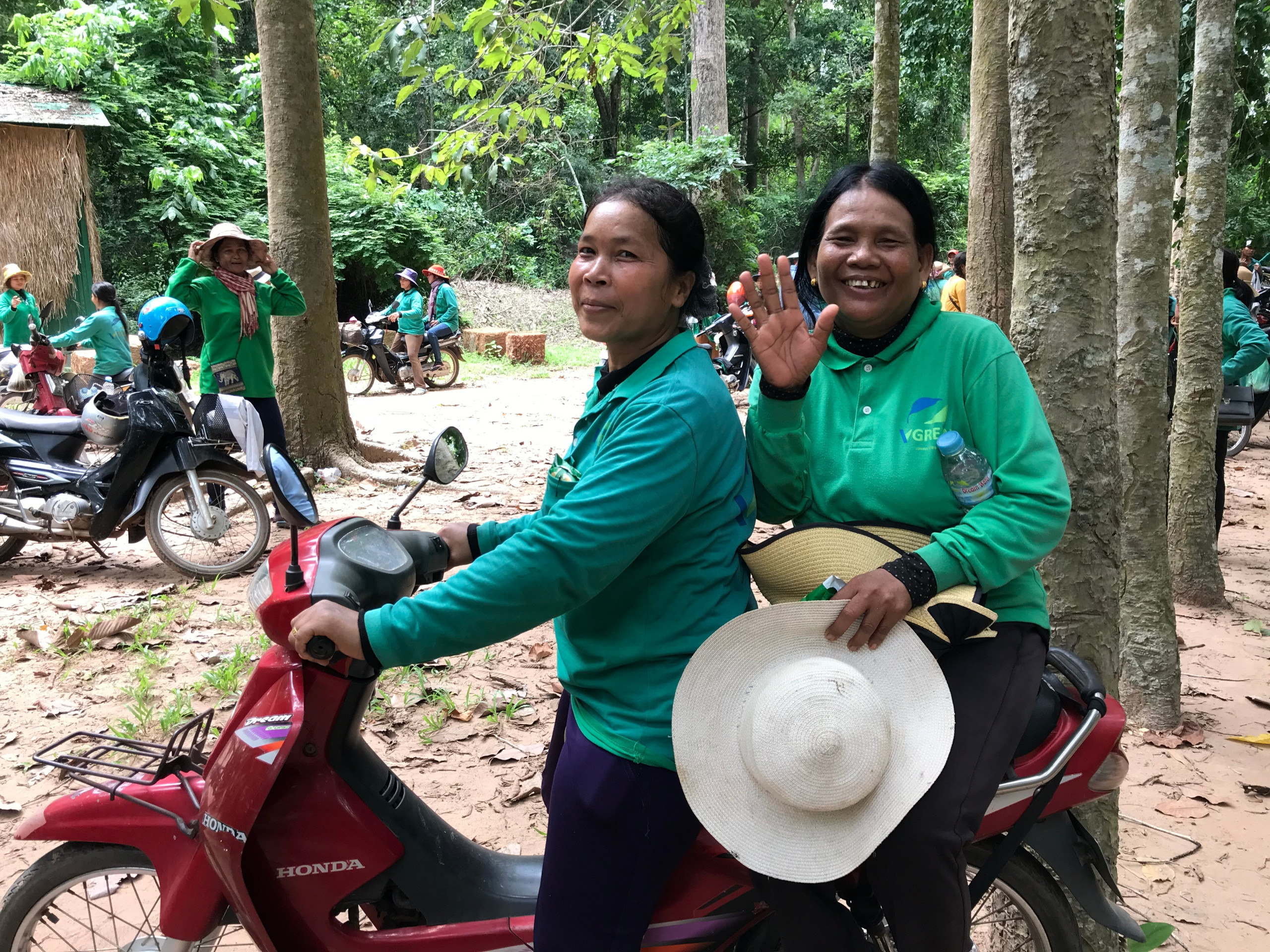 Risk of reputational damage
This is exactly the core message the union disseminated by means of a Facebook campaign, after it started organising the workers of VGREEN. Of the 550 staff members (indeed 80% women), currently 300 are member.
The union campaign was quick and successful; the risk of reputational damage undoubtedly playing a big role. The agreement the union managed to negotiate with the company ensures that within 4 years, their salaries will double to $160.
In addition, agreements have been made on healthcare services (which they now get access to) and holidays (which they now have, and have a say over when). A pension scheme, previously absent, will be introduced by the NSSF as of 2020.
From an initially very aggressive position of the company, it has now softened. Union meetings, that are always held here under these trees, are no longer interrupted. For their membership, staff pay a fee of $1 a month – I am impressed at this commitment, now knowing their monthly pay.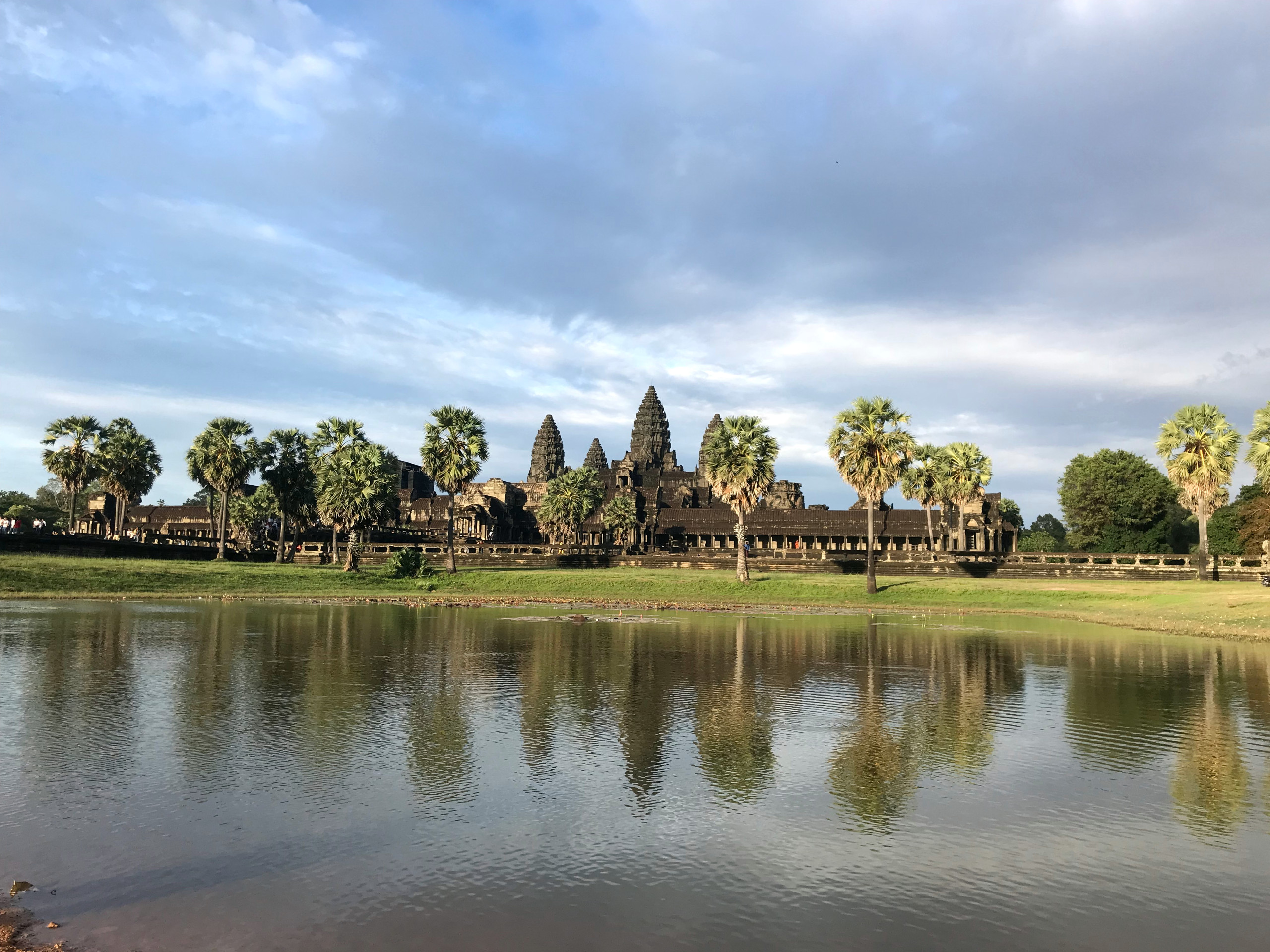 This temple belongs to the world
The president of the confederation congratulates the company union leader, Tuot, a very tacit man. 'Although he doesn't speak much, he has achieved a lot', the president says. 'This temple belongs to the world, not to our country alone.'
He continues. 'You are working to preserve this important heritage. You have to be united, and our ancestors will help us, because you clean the temples. We each have our own roles – I work in the capital, meeting with the government.
You are working here, and the company should treat you with respect. We need dialogue, and we need to work for this. We need a strong union, with more members – if we want to succeed, we must invest.'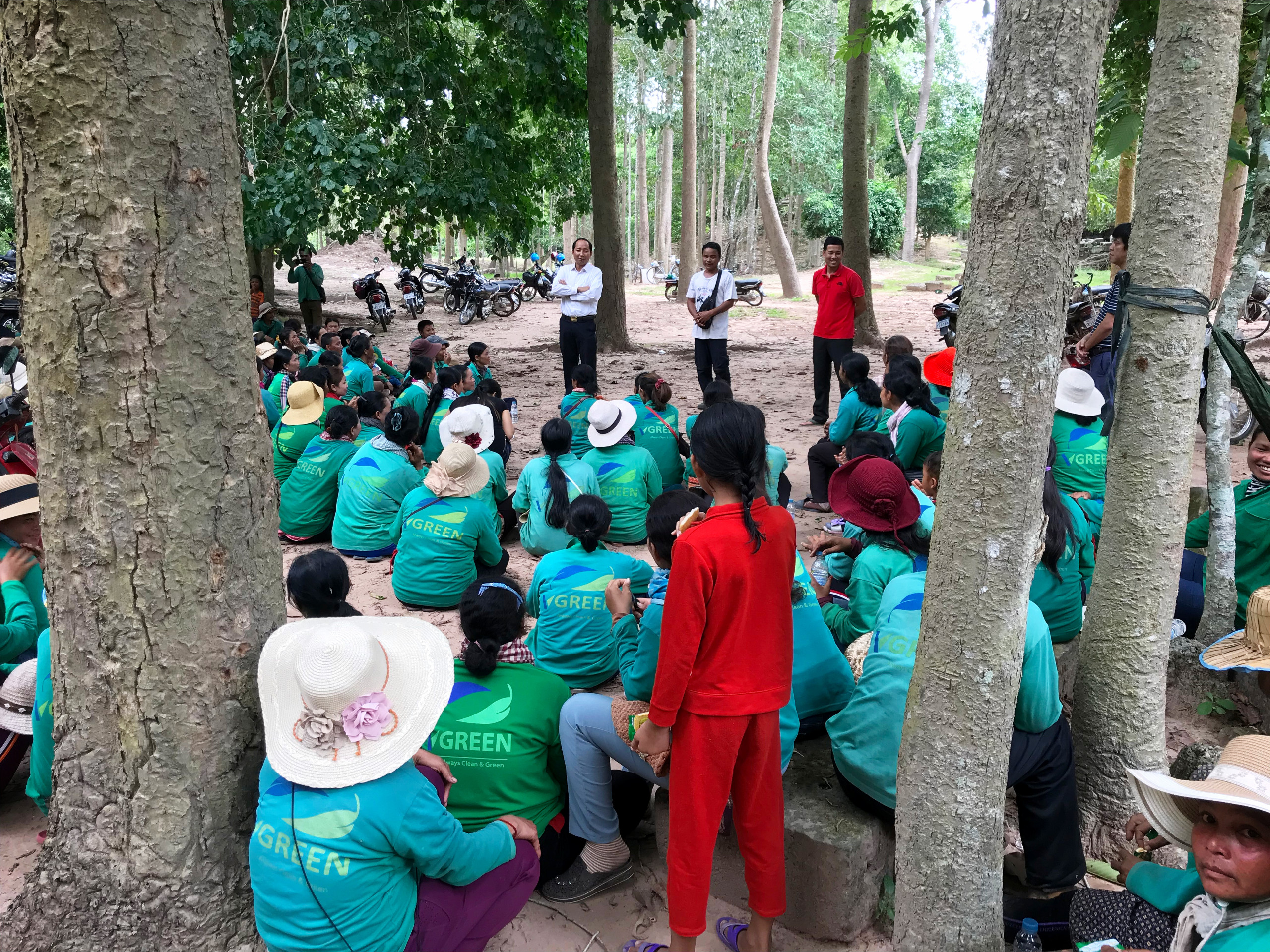 After this pep-talk, trade union leader Rithy introduces me, explaining that CNV Internationaal supports the work of the independent Cambodian unions. I explain shortly why solidarity is important for us as we strive for workers' rights worldwide. And then the meeting is over – the cleaners need to eat, nap, and then go back to their afternoon shift.
When we drive away, Rithy tells us that when he first started organising the workers, he received a call from the Siem Reap authorities. He demanded to know whether Rithy was behind the fact that the workers were suddenly so vocally demanding their rights. His reply?
'Not behind, sir, but right at the front.'
Lieke Ruijmschoot, programme officer CNV Internationaal
Angkor Wat, Cambodia, July 2019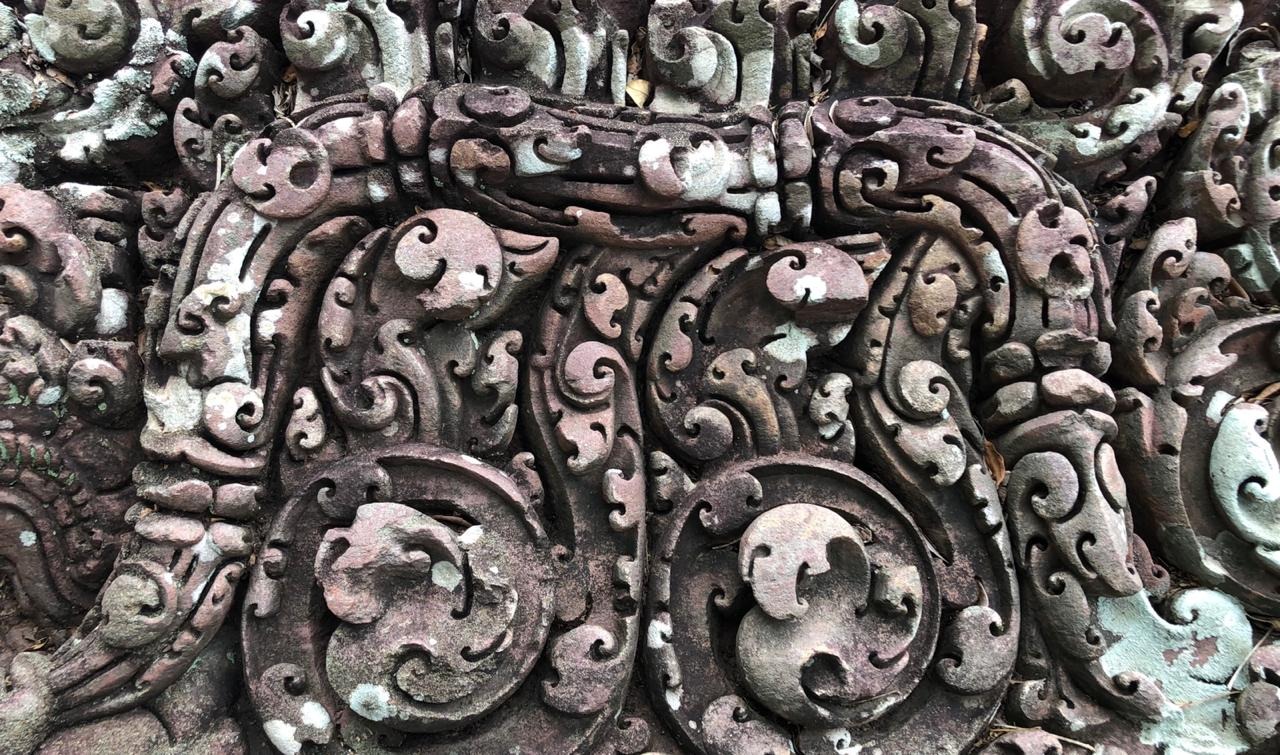 Previous blogs from Cambodia and related news
Blog from Cambodia - A 5 star hotel in Siem Reap
Blog from Cambodia - Siem Reap Airport
Consultation on gender based violence at the work floor in Cambodia
Brands sourcing in Cambodia express concerns regarding labour and human rights situation