New sectoral collective agreement for 2021-2023
It often takes a long time to realise sustainable changes. In Sumatra, this led to a beautiful result: a collective labour agreement, signed by a large number of employers and trade unions. An important improvement for all employees on the participating plantations who have been given an employment contract as a result.
A thorough survey by CNV Internationaal in 2017 already made it clear that the majority of workers on palm oil plantations were working without a contract, on a daily wage basis. The workers have to harvest up to 1,300 kilograms of palm oil fruit every day.
In practice, this was often only feasible if women and children helped. It also turned out that the drinking water by the workers' living near the plantations was polluted, most likely by pesticides. Children in particular suffered from skin diseases.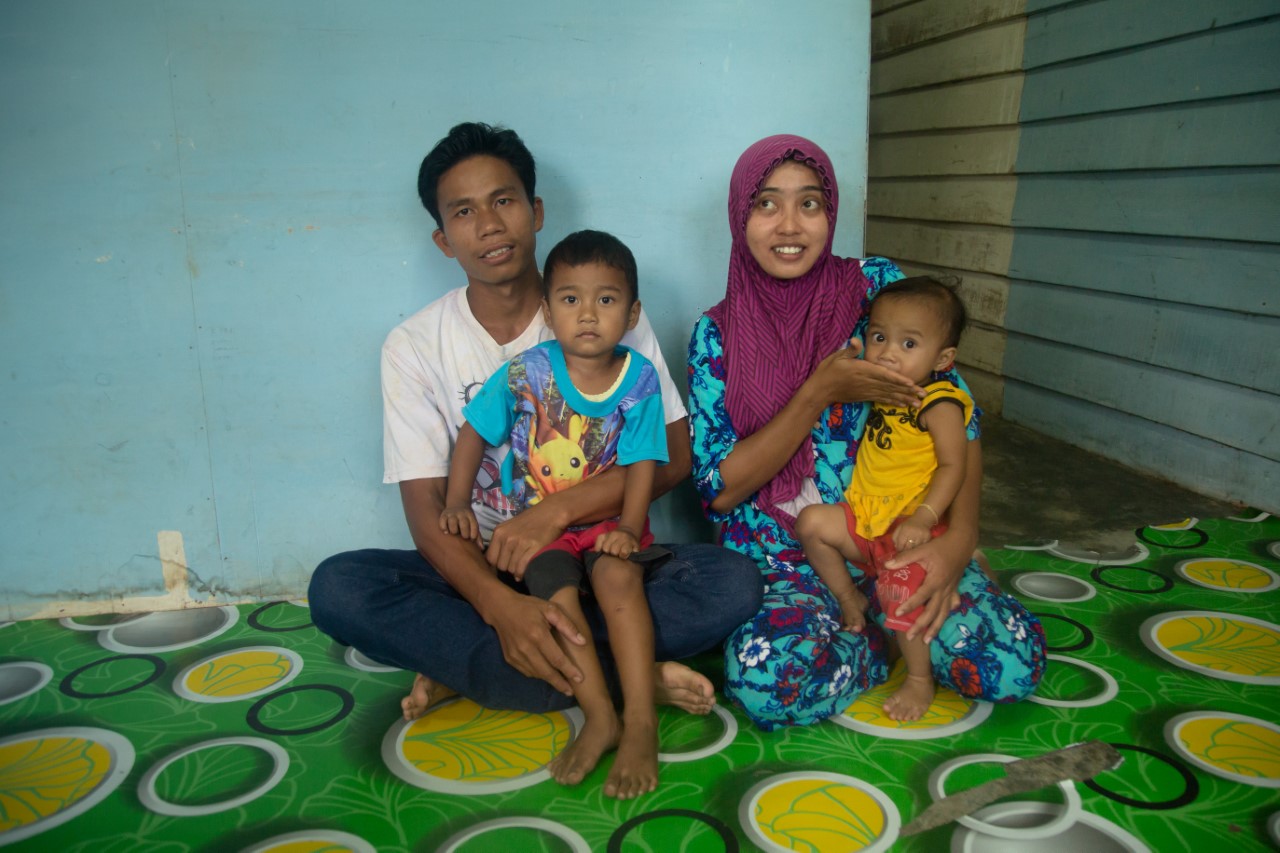 Reaching a centralised CBA was not easy, as several trade unions were active in the region. The employers of palm oil plantations have been united since 1967 in the Sumatra Planters Association (BKSPPS) and have since concluded 19 collective agreements with only one trade union. This FSPPSI agreed to a salary below the minimum wage, without the involvement of other trade unions.
Partly because of this, the Ministry of Labour objected to a collective agreement in 2018. The new sectoral collective agreement for 2021- 2023 has been signed by all trade unions. Partner trade union HUKATAN was also involved and contributed to improving the agreements for workers. There are no more day labourers on the plantations, all workers now have a contract.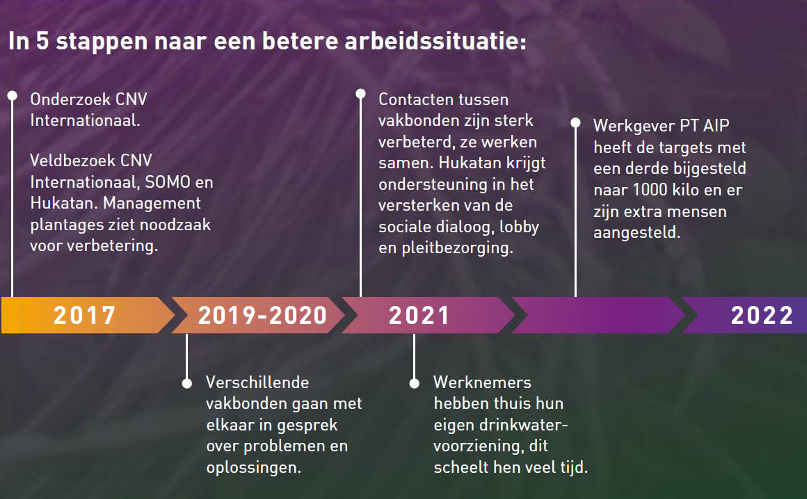 Publication date 07 06 2022