Annemieke Schoemaker, a CNV Academy trainer, wrote a blog about the training she gave in Niger in August 2019.
"Female teachers in particular are now working again close to home. Educators were often randomly transferred to remote locations, far from their families. This led to many marital problems and divorce. Many women quit their jobs. Our trainings have taught them how to develop better strategies. We were able to convince the government of Niger to reverse their decision. Married women can no longer be transferred without good reason. This is a good example of a win-win situation. Women get to be with their families and fewer teachers are quitting."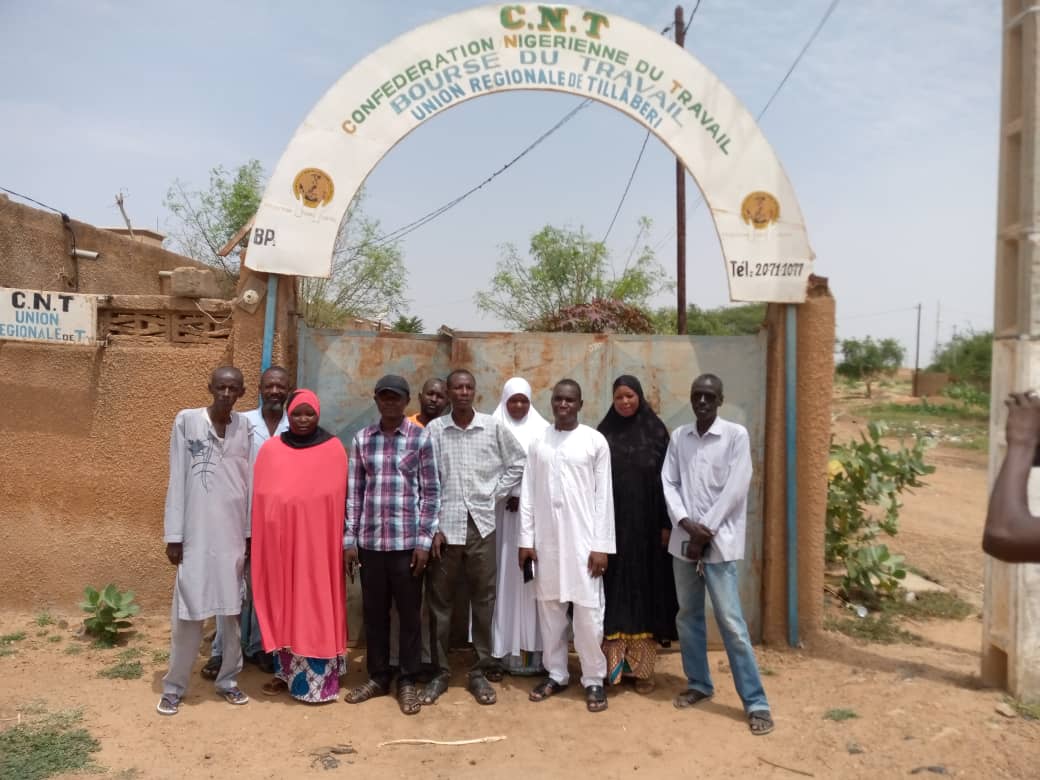 The regional office of the CNT in Tillaberi (Halidou Mounkaila, in the middle of white)
Oiling the motor of stalled social dialogue
At the start of the training, the participants show us a glimpse of their daily practices of negotiating. The stories are shocking. Union members getting transferred to the countryside if they ask critical questions. Governments that haven't kept their promises in ages.
Schools closed for months
Much has changed since the two trainings. In previous years the schools shut down for months due to strikes. This year there haven't been any strikes. However, the unions still haven't gotten everything they'd like. Social dialogue is at a stand-still. This is why we are looking at how conflict develops and what behaviour can be found in each stage.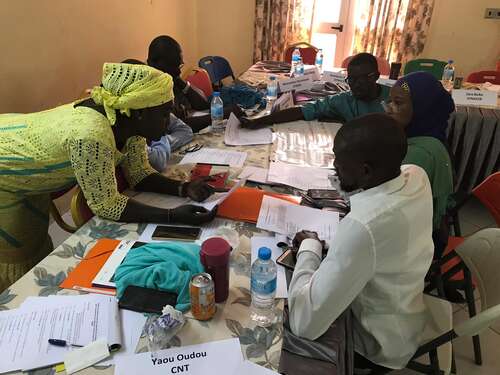 After showing a short film about negotiation techniques, we ask, "Which technique could you use?" One of the participants responds, "A bit of silence. Don't rush in with immediate responses, but allow some time for silence. This will let them reflect on their own behaviour and how they could adjust it, despite the difficult circumstances they have to work in."
It works | read more Stories of change
Read the blog about the training by trainers of the CNV-A

cademy


(part of CNV Connectief)
Read more about news in Niger
Publication date 17 12 2019