JAPBUSI, a collective of ten palm oil unions in Indonesia, is asking the government to enter into discussions as soon as possible about the current export ban on palm oil. The unions are very concerned about the purchasing power and employment of workers in the sector. JAPBUSI would like to have a sustainable social dialogue with the government and employers, she writes in her letter that she will sent today, on Labor Day. CNV Internationaals partner Hukatan is part of JAPBUSI.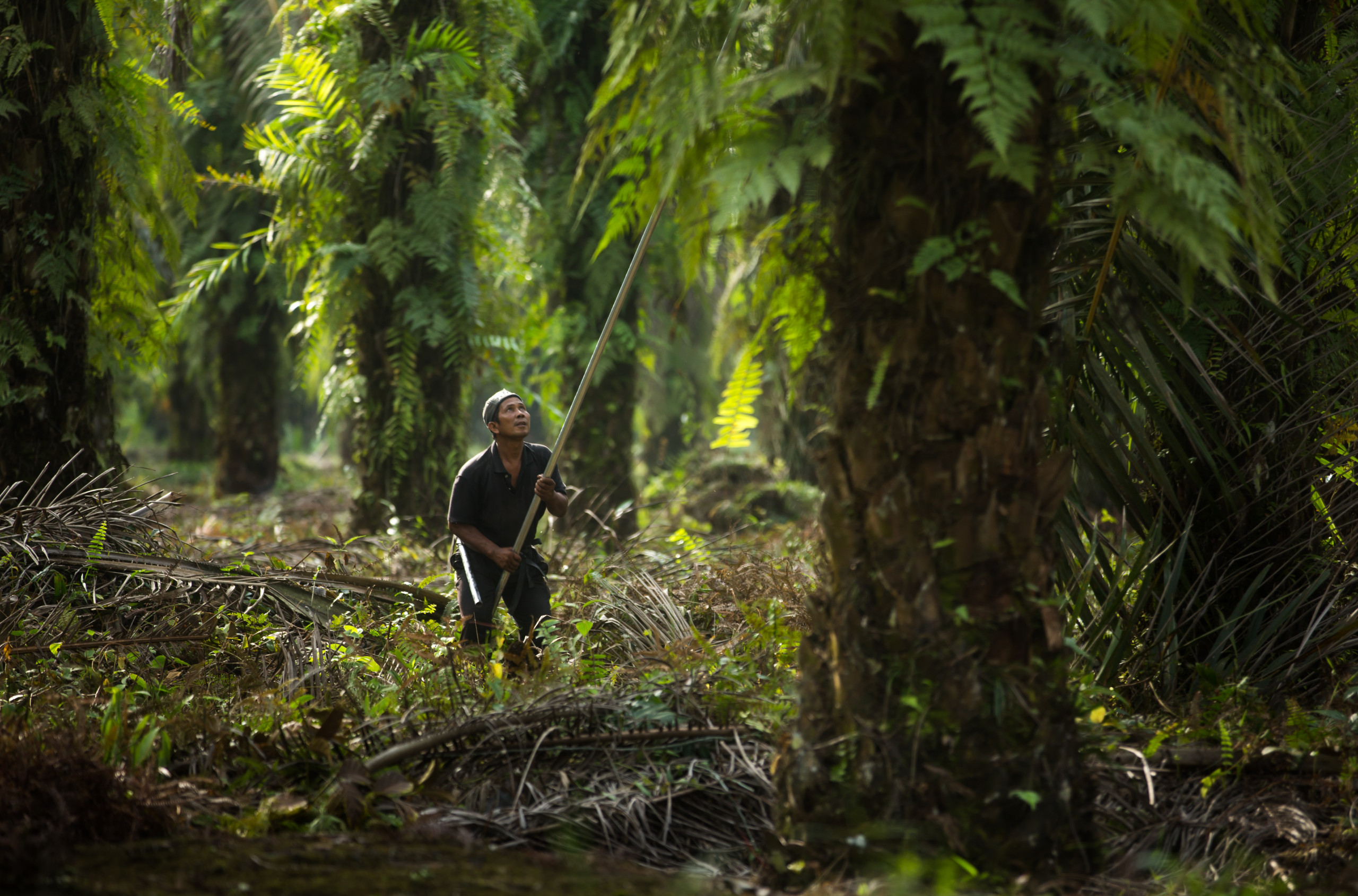 The Indonesian government has announced a ban on the export of palm oil on April 28. This is to lower the domestic price of palm cooking oil; the price of the product increased more than 50% compared with last year. Many Indonesians can therefore no longer purchase cooking oil and other foodstuffs are also rising in price.
JAPBUSI fully supports the government's initiative to lower the domestic price of palm oil, but feels taken aback by the way it is being done. It is also unclear for how long the measures will apply. This means a lot of uncertainty for palm oil producers and therefore also uncertainty about the employment of day laborers on plantations in particular.
Largest palm oil producer
Indonesia is the largest palm oil producer in the world. About 16 million people work in the sector, many of them work on plantations. 64% of palm oil is for export, 36% is for use in Indonesia; both for cooking and food production and biofuel. The work on the plantations is hard and often earns little. Many day laborers work there. The unions have been trying for years to improve these conditions and have already partly succeeded in doing so. Nevertheless, JAPBUSI believes it is important that more work is done on a structural dialogue, in which employees, employers and the government continue to discuss employee rights. They also argue for better government supervision of compliance with the regulation.
Publication date 01 05 2022