Towards a fairer clothing chain together
The time has come: the AMPLIFY project has started. At the request of the Dutch clothing brands united in CKT, an IRBC (or CSR) Agreement for Sustainable Clothing and Textiles , Mondiaal FNV and CNV Internationaal, the international cooperation sections of the two largest Dutch trade union confederations, have taken the initiative to make the garment production chain a little more social and sustainable. In the period ahead, this project will support Dutch clothing brands in promoting freedom of association among their suppliers, so that a structural social dialogue between employer and employee on working conditions can be initiated there.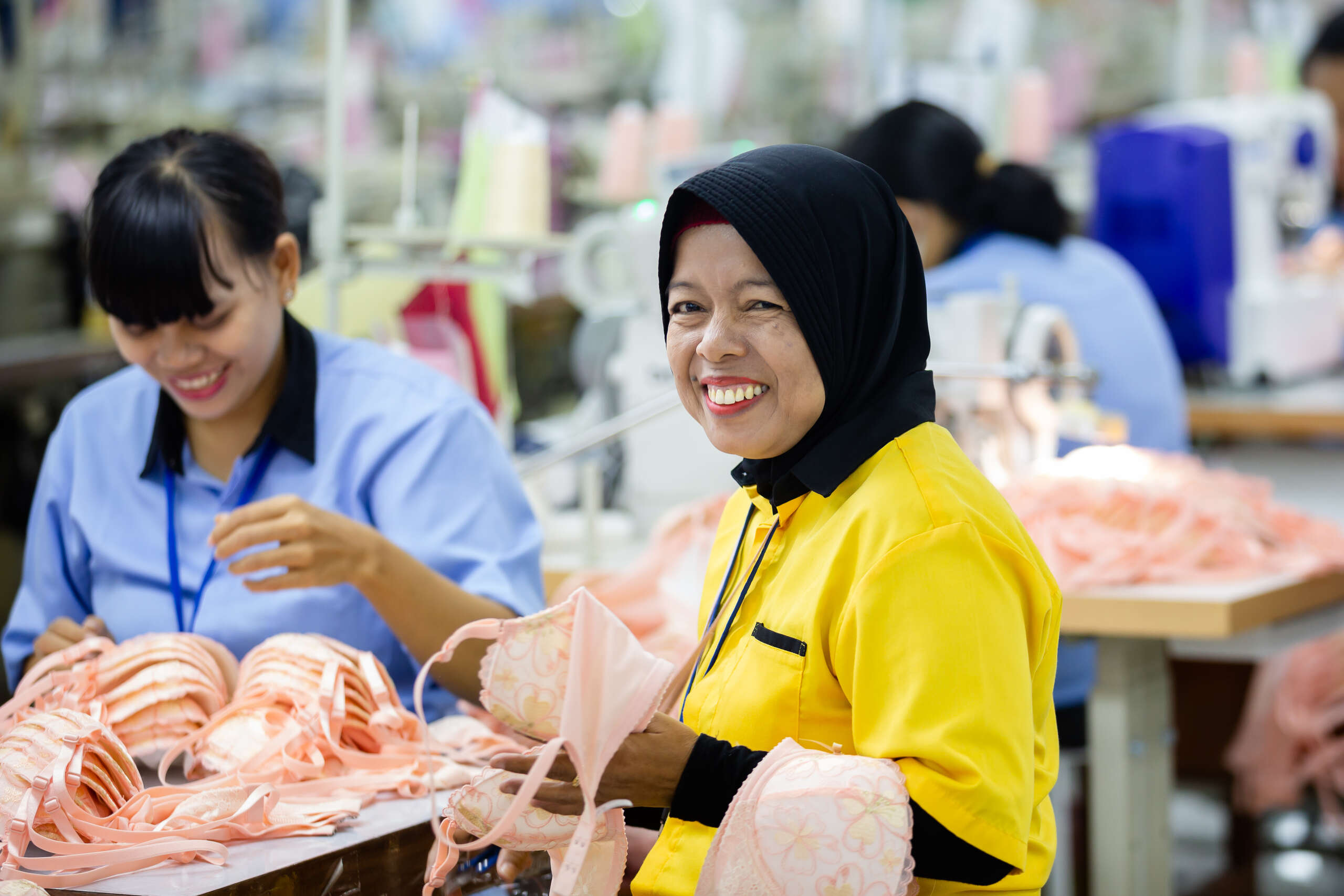 Fair production chain
Companies participating in the CKT Agreement want to make the clothing chain more sustainable. Research shows that trade union freedom is the most effective way to achieve improvements for employees, because it enables them to negotiate their working conditions themselves.
Unfortunately, at present, in many garment-producing countries trade unions are being actively prevented from defending workers' rights. Therefore, efforts must be made to organise trade union freedom.
Many Dutch companies see this as important and wish to work directly with their suppliers to improve social dialogue. The CKT Agreement's clothing brands that are now going to work together in the AMPLIFY project want to contribute towards the right of workers to self-organise in trade unions and negotiate with their employers.
The project will be a learning track in which the participants will each work in their own production chain and practical solutions will be looked at from within each participant's business case. Our main interest in this is in learning from each other, and a great deal of attention will be paid to intervision (peer supervision).
How to go about this?
Social dialogue is key to achieving fundamental changes in working conditions worldwide. Structural discussions between employers and employees about working conditions are an effective way to overcome or prevent problems in the workplace. They can prevent strikes, but also remedy dire living conditions for workers.
Companies can work towards freedom of association in different ways, depending on their situation, their supply process and their relationship with suppliers. This may involve, for example, increasing knowledge or tightening up policies. Through the AMPLIFY project, we bring the various stakeholders and interests together. Participants learn and stimulate each other through peer supervision, sharing knowledge, and training and coaching. The purpose is to have a good conversation or dialogue, in which all parties see their interests secured, and to lobby together for freedom of association.
The AMPLIFY project is an initiative from within the Dutch clothing brands affiliated with the CKT responsible business (IRBC/CSR) agreement. Mondiaal FNV and CNV Internationaal are driving this project on the basis of their expertise and experience in international trade union work and social dialogue.
Publication date 13 10 2020