Climate change affects us all, how do we protect workers worldwide from negative impact?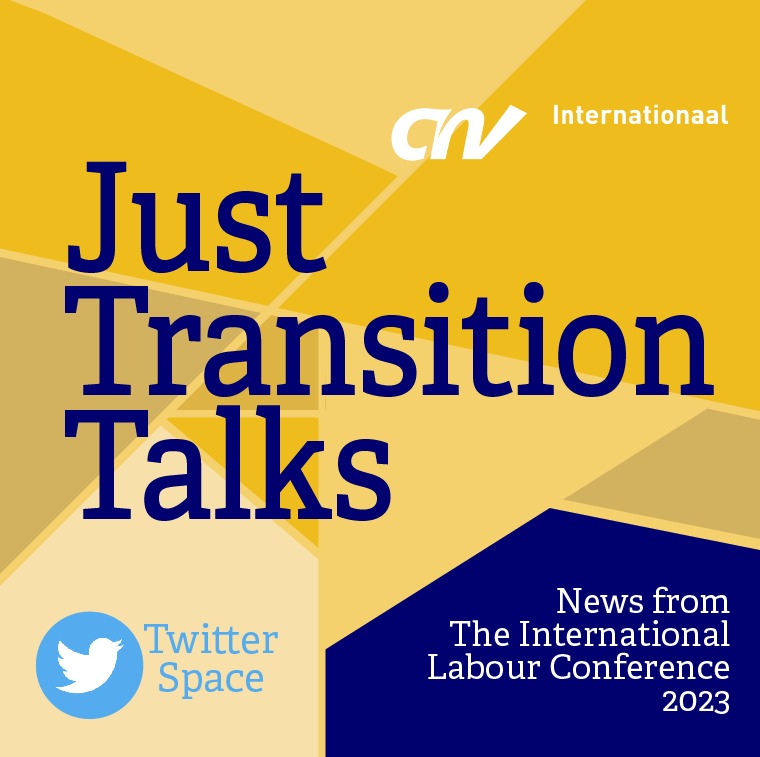 The CNV team updates you via Twitterspace on #JustTransition an important subject of this year's International Labor Conference #ILC2023 in Geneva.
Every year in June, workers, employers and governments from 185 countries around the world gather to discuss and agree on decent work (fair work).
Don't miss the final talk
Publication date 05 06 2023