Young African Trade Unionists gather to discuss Youth Employability
Regional Coordinator Africa of CNV Internationaal Nicole Mathot and Michiel Bron of CNV Jongeren (Youth Union) returned the 11th of August from an inspiring regional workshop on Youth Employability in Dakar in Senegal. The objective of the workshop was to exchange best practices for the inclusion of youth in the development of policies to increase job opportunities. They report on their meetings with young trade unionists from Senegal, Mali, Benin, Niger, Guinea, Tunisia and Togo.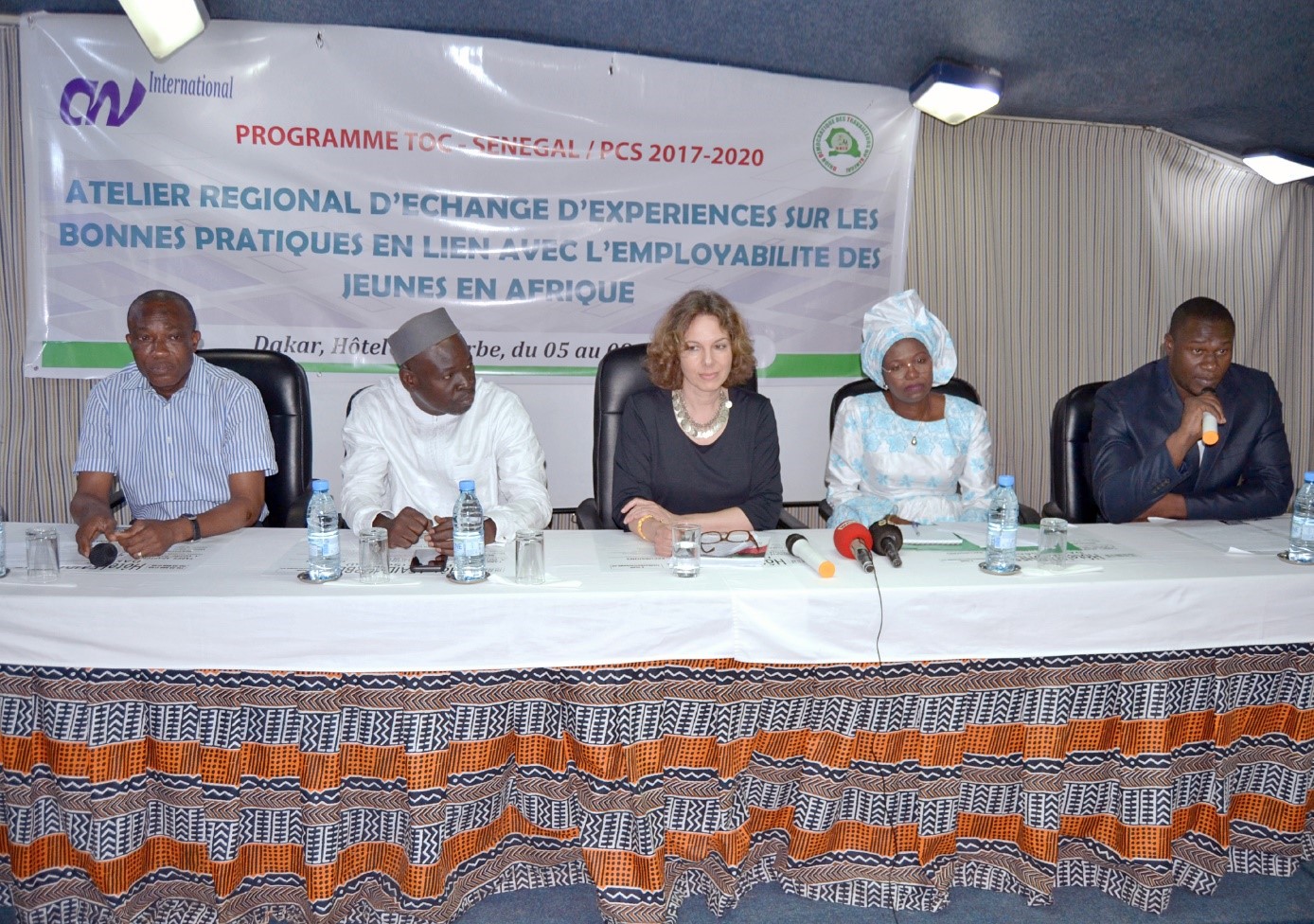 Opening workshop 'Youth Employability' in Dakar with from left to the right Boko Timothé (CNV/BCPA Benin), Abdou Sy (Treasurer General UDTS) Nicole Mathot (Regional Coordinator Africa CNV Internationaal), Mariama Diallo (President UDTS) and Malik Sow (President Youth Committee UDTS)

Mathot: "Let's start by thanking Union Démocratique des Travailleurs du Sénégal (UDTS) and the CNV Internationaal colleagues from Benin, Kafui Fiadjigbé and Boko Timothé, for having organized this workshop!"
Decent jobs: human right and business case
"CNV Internationaal wants decent jobs for all, including for youth. That's not only a matter of human rights, it also represents a business case with clear economic and social benefits for employers and the society as a whole", says Mathot.
Youth Employability
The International Labor Organization (ILO) defines youth employability as the possibilities for young people to find and keep decent work – not temporary jobs, but employment in the formal sector on the basis of a (permanent) contract. To achieve this, there have to be job opportunities, but young people must also be able to acquire the right skills for those jobs.
In other words, finding employment and keeping it by remaining attractive for employers. Apart from job creation, improved educational and professional curricula that match the needs of the labor market and life-long learning are key to increase one's employability.
Young female trade union leaders
The United Nations Strategic Development Goals SDG 8 (Decent Jobs for all) and SDG 5 (Gender Equality) are closely interlinked but cannot be taken for granted. During her visit Mathot noticed that an explicit and inclusive approach, integrating both youth and gender, was often lacking. Respect for the elderly is important in many African cultures. Being a young woman makes it twice as difficult to raise your voice.
Finding ways to attract young people, and particularly young women, to become involved in trade union work, is important for reasons of rejuvenation and representativeness. Mathot: "I was particularly impressed by the young women leaders I met in Dakar, managing to combine their paid jobs with trade union work and the care of a young family in a challenging context of cultural and often religious barriers."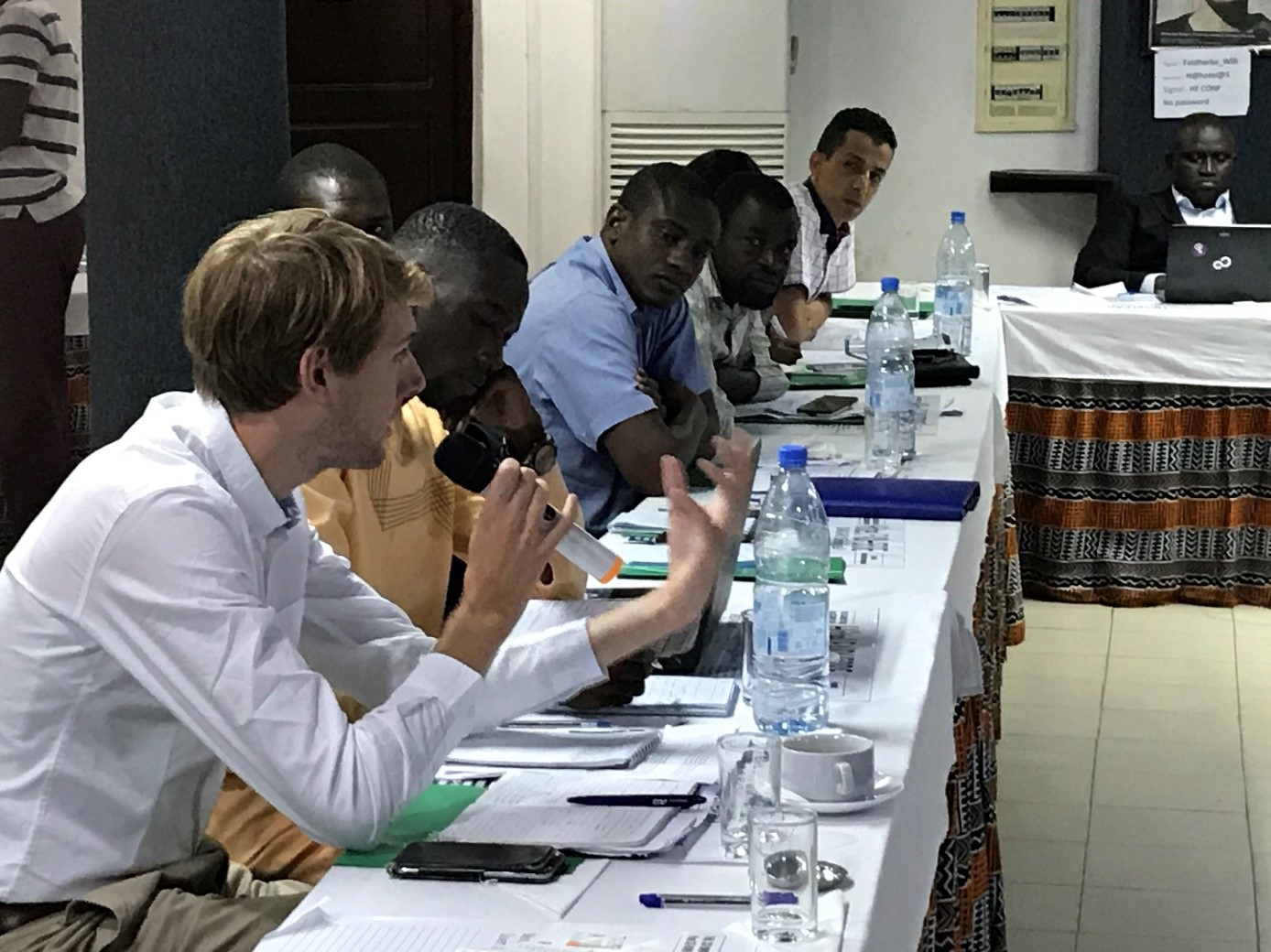 Michiel Bron (CNV Youth Union) exchanges experiences with peers from West Africa. Right top corner: Moussa Diop, Programme Coordinator CNV Internationaal programme Senegal.

Social Dialogue
Mathot also states: "I'm so proud of CNV Internationaal's Senegalese trade union partner UDTS for taking the lead in the inter-union collaboration and being very much appreciated for it by other confederations."
This collaboration also includes the youth committees of the collaborating trade unions and the participation in the National Youth Council and as a result youth employability was put higher on the agenda in Senegal. The 25% raise of the budget for employment programmes and the government programme École-Entreprise (internship-jobs) are examples of the negotiated outcomes of the dialogue between trade unions, NGO's, employers' organizations and the government.
A small committee also had a meeting with Innocence Ntap Ndiaye, president of both the High Commission on Social Dialogue in Senegal (HCDS) and the International group of French speaking countries on Social Dialogue (IFDS). She is highly committed to promote the use of permanent dialogue between social partners to prevent and solve socio-economic conflicts and makes her extended experience and network - among other things as former Minister of Employment - available to this end.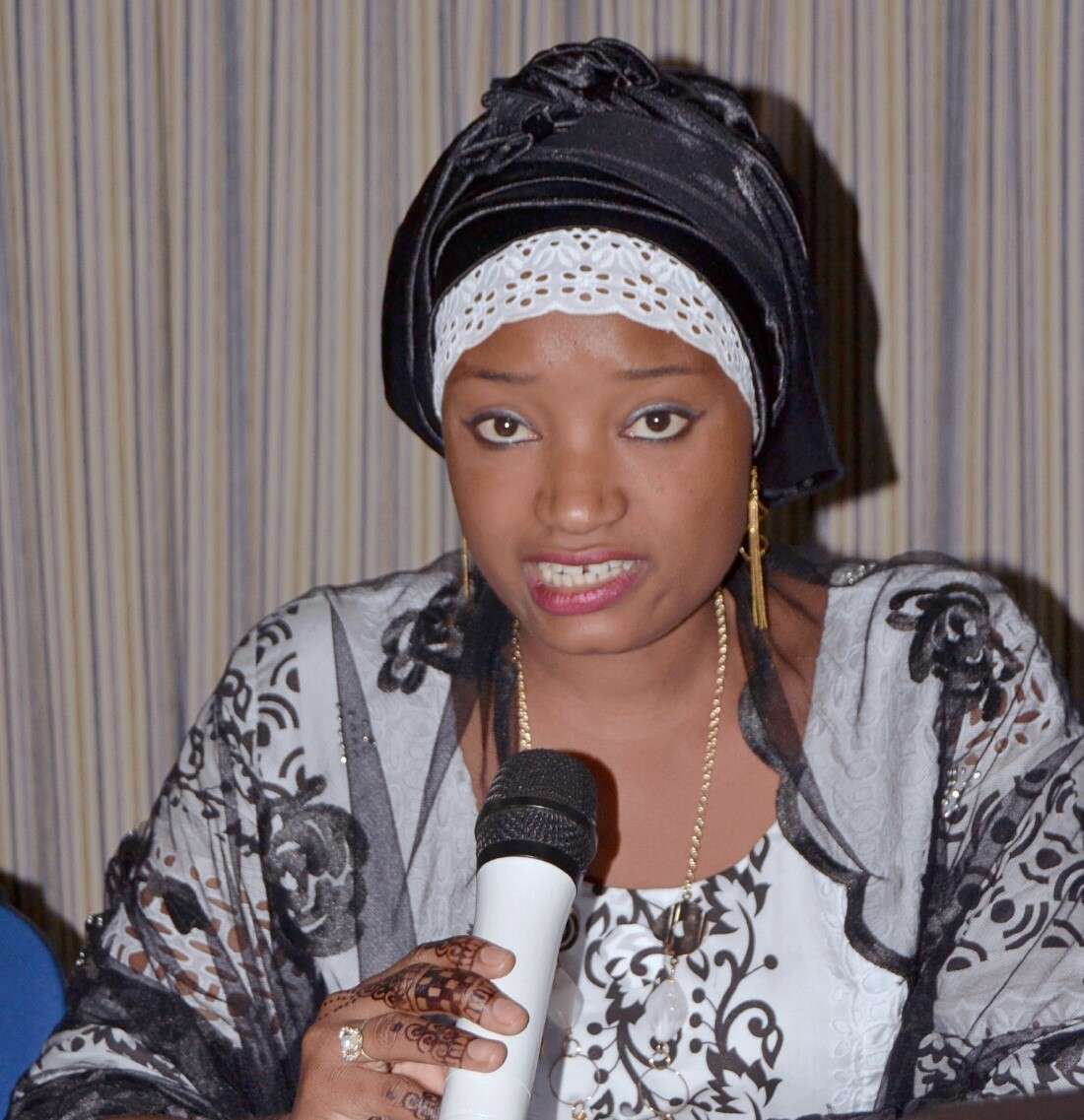 Rachidatou Ounteni (Gender focal point for the Youth Committee of partner union CNT in Niger) takes the floor

Exchange of experiences
The exchange programme in Dakar included discussions with trade union confederations (UNSAS, CNTS-FC), the Ministry of Employment, Professional Education and Handicrafts, the Employers' organization CNES and the French company Bolloré (Transport & Logistics). Innovative internship programmes, youth and gender inclusive recruitment policies, and a government programme (PRODAC) to help young entrepreneurs to start a business in the agro-food sector, were examined.
The exchange of experiences between African countries as well as with the Netherlands was highly appreciated. Mathot:
"As they rightly say in Wolof, the local language in Senegal: 'Nio far' (we are together)."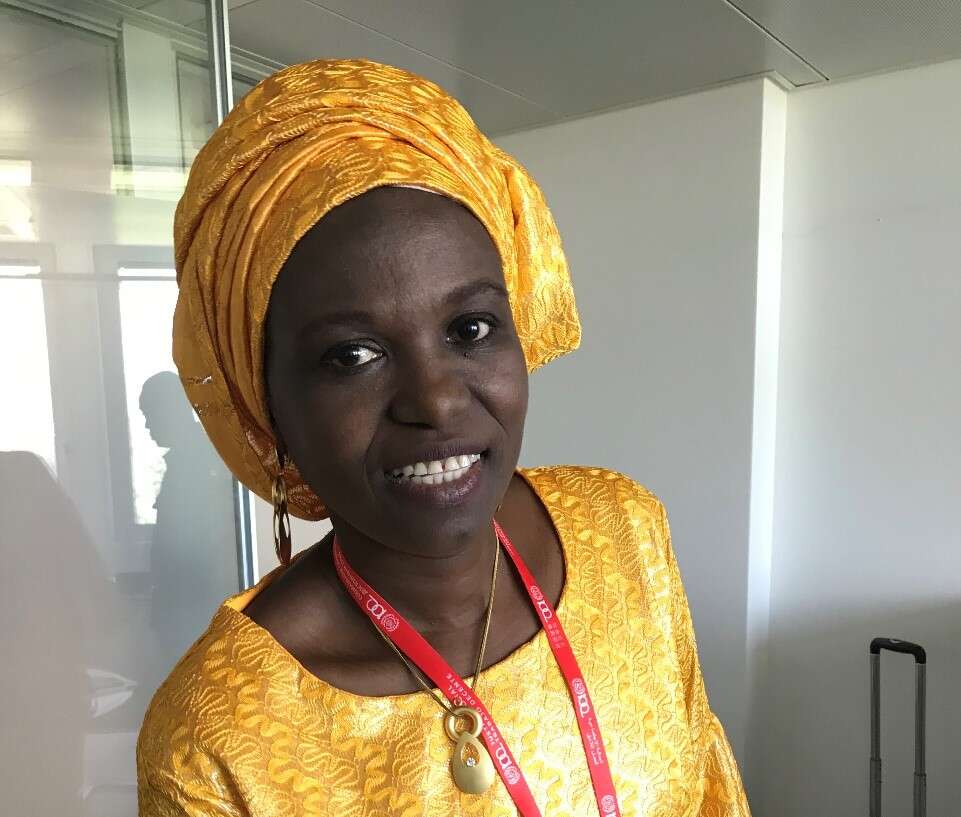 Mariama Diallo (President UDTS) at the International Labor Congress 2019 in Geneva: one of the few female trade union leaders in Africa

Young population
Senegal is a French speaking country in Sub-Saharan West Africa. According to the World Economic Forum, more than half of the Sub-Saharan African population is younger than 25 years. Youth make up 25% of the global working-age population, yet their share in total unemployment is 40%. The African Development Bank states that without concerted action, an estimated 50% of African youth – excluding students – will be unemployed, discouraged or economically inactive by 2025.
This fall, in October, CNV Internationaal will present a business case on Youth Employability at the occasion of a round table meeting facilitated by the Dutch Ministry of Foreign Affairs, based on a study by Machteld Ooijens. During a panel discussion with Arend van Wijngaarden, president of CNV Internationaal, the issue of employability of young people will be discussed with the employers' organization DECP, companies, policy experts and youth representatives.