Tourism industry lost sight of cleaners
Because of Covid-19, the tourist sector in Cambodia, like everywhere else in the world, completely collapsed. Thanks to constructive talks between the trade union CTSWF and employer HCC Angkor, the more than 500 cleaners of the temples in Siem Reap - including the famous Angkor Wat temples - could continue to work. There were also many positive changes for them in terms of working conditions.
The wages of the cleaners were very low. In most cases, cleaners did not have a permanent employment contract or the right to social security benefits. Trade union partner CTSWF (Workers/ Employees in Tourist Sector of HCC Angkor Company Trade Union) trained union leaders and made cleaners aware of their rights. These efforts had a positive effect. Employer HCC agreed to register all workers so that they are now insured for accidents and health care.
The power of social dialogue
Moreover, a substantial wage increase was agreed; the monthly wage will be raised from $75 to $160 by 2022. The employer also gives bicycles to employees who cannot afford them themselves.
More than 80% of the temple cleaners are women. They are allowed to bring their small children to work if they have no money for childcare. Older children go to school. The social dialogue has brought much to the employees of HCC Angkor. This is thanks to both the employer and the trade union.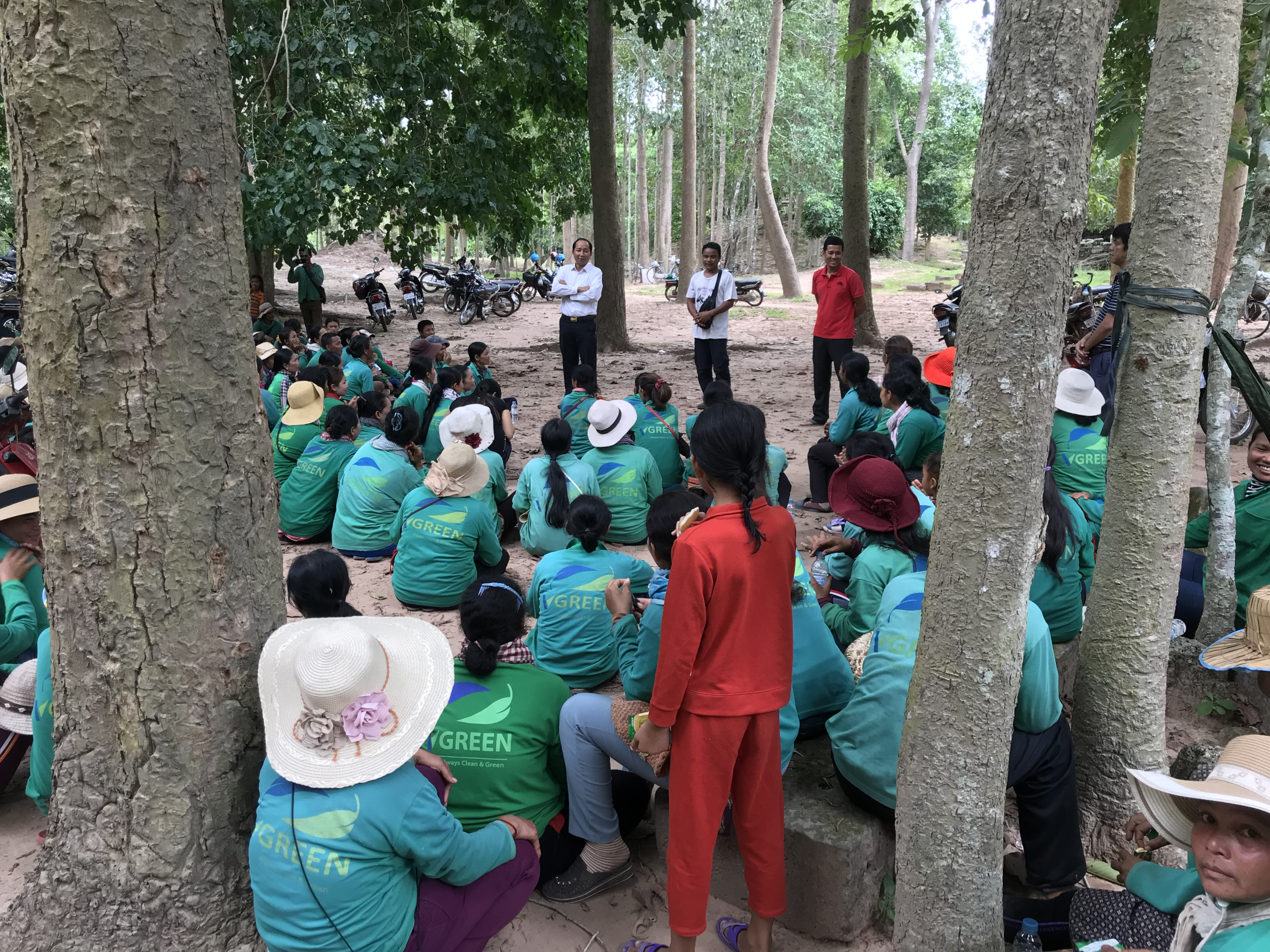 Publication date 16 06 2022