Noé Nerio shivers in the cold of the Dutch winter. It's so different than in El Salvador where temperatures in the sugar cane fields regularly reach 40⁰ Celsius. And with global warming, these temperatures are on the rise, making conditions for the workers even more difficult and unhealthy.
"A living wage would change that much for them. While sugar cane harvesters are the ones responsible for the harvest, they do their dangerous work sometimes in flip flops or even bare footed, because they don't make enough money for decent shoes", says the leader of the network of Central American sugar trade unions. In December he was in Europe to make the voice of sugar workers heard at the Living Wage conference in Brussels."
Like his father and grandfather, Noé Gilberto Nerio (62), grew up close to Ingenio El Angel, one of the 6 sugar cane factories in El Salvador. Noe worked as a tecnician in the factory and has been active in the trade union for many years. Noe's father was also an active member of the union.
Sadly his father disappeared during the civil war (1979-1992), leaving the young man to take care of his 7 brothers and sisters. Noé talks with pride about how he managed to raise them, making sure they all got a good education and have done well in life.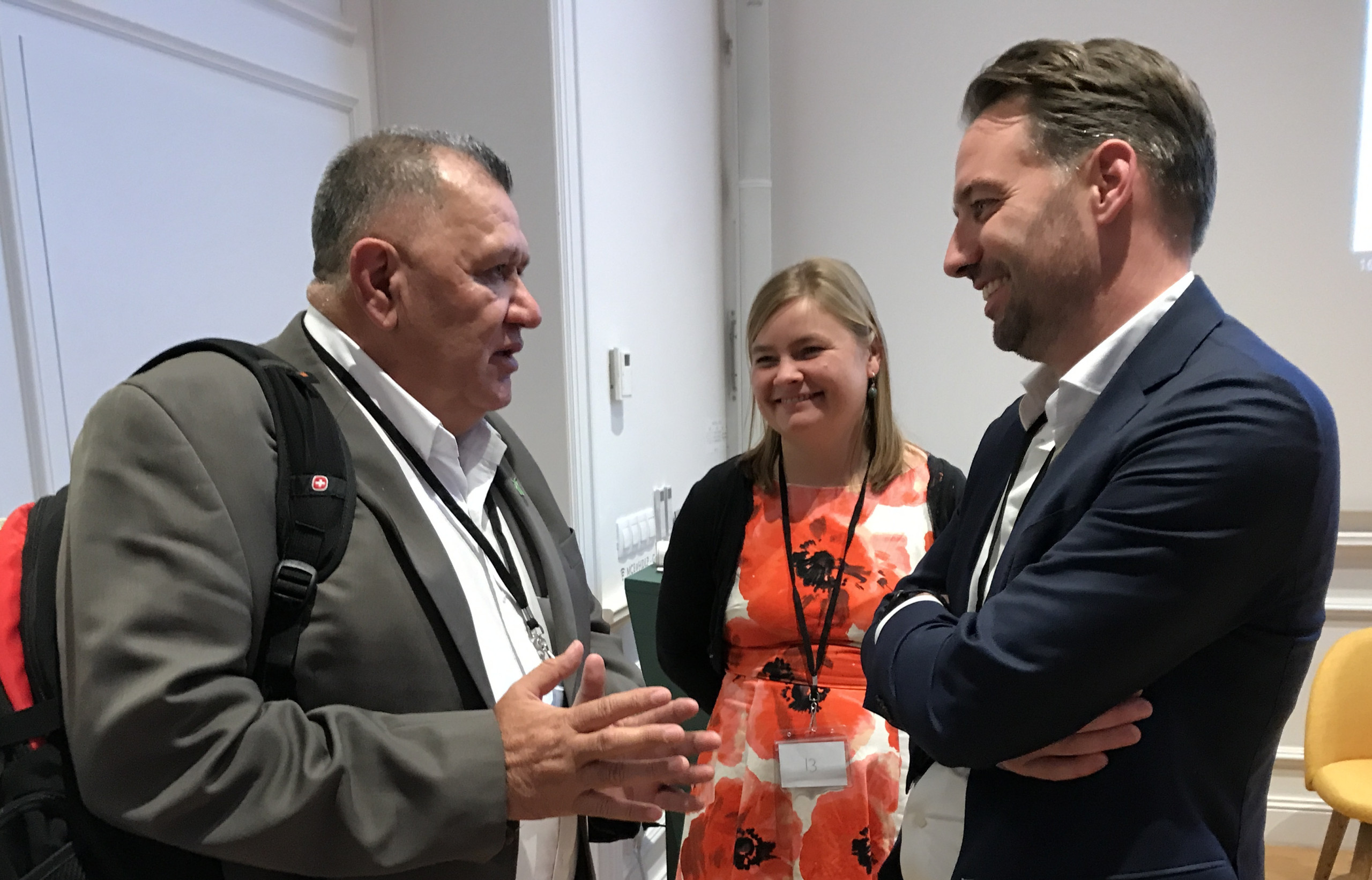 In December Noe Nerio was in Europe to make the voice of sugar workers heard at the Living Wage conference in Brussels.
Noé Gilberto Nerio currently is leader of the Federation of trade unions in the sugar sector in El Salvador. He is also active within the union of small sugar producers. Before, for many years he has been leader of the union within El Angel one of El Salvador's mayor sugar mills. He is also president of the Network of Latin American Trade Unions in the Sugar Sector.
Over the years, much has changed for the better in Noe's sugar factory. El Angel now is the sugar factory with the best labour conditions in El Salvador. "Nowadays, everyone has a permanent job and contract, the union is active and we have a collective bargaining agreement. Working conditions are decent, and thanks to the union, we get a reasonable salary. The official minimum wage in El Salvador is 365 a month, which is not a living wage. But at the factory, we've negotiated for a 700 dollar salary."
However, it's a very different story when it comes to the cane fields. "Especialy indigenous sugar cane harvesters work under the worst circumstances. They have the least amount of protection and suffer the most discrimination. No permanent contracts and get paid by piece, which is nowhere near enough to live on. They have to work extreme hours just to get by."
Many of these workers have serious kidney disease due to the chemical pesticides used in the fields, the extreme heat, and not getting enough clean drinking water while they're working.
According to Noe, the greatest challenge faced by his union in El Salvador is getting the cutters organised, both the land workers and the indigenous groups. "It's good news that they also want to let our trade union represent them," he says. He goes on to say that they also want to organise the transport workers and establish unions in the two other factories.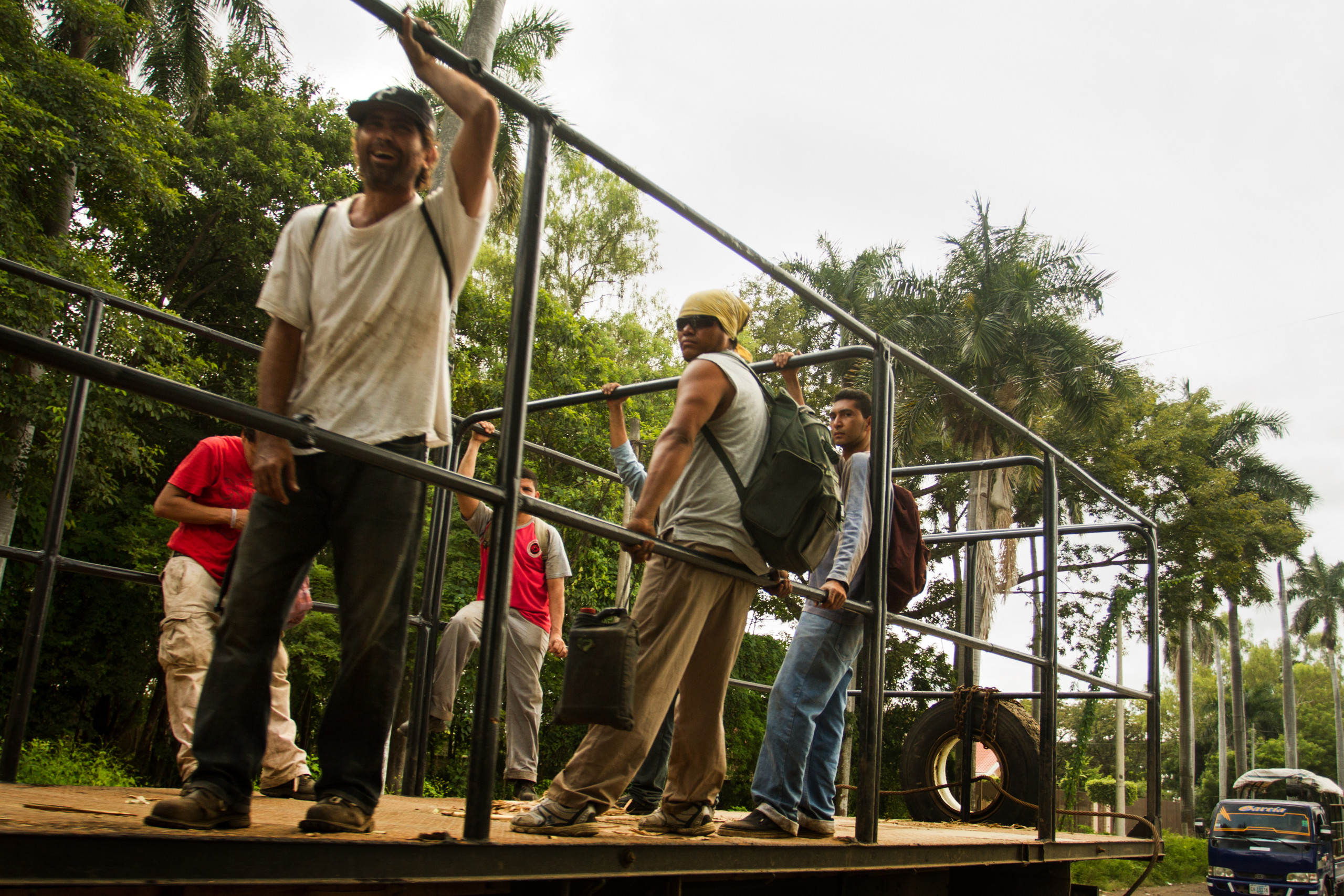 The working and living conditions of especially sugar cane harvesters are extremely poor. Getting a living wage would change so much
(this photo is not of the community where Noé is active)
"Many of these workers have serious kidney disease due to the chemical pesticides used in the fields, the extreme heat, and not getting enough clean drinking water while they're working. And also due to the chemicals used.
"Getting paid a living wage would change so much for these workers. To establish living wages, we have to determine how much money the workers actually need to support themselves and their families and then compare that with what they are earning now. We've started working on this process this year, thanks to CNV Internationaal's digital monitoring tool" tells Noé.
"Governments and various international standards use different amounts for their calculations. That can make things complicated, so I'm glad CNV Internationaal is supporting and training our union network in the sugar sector."
TOWARDS A LIVING WAGE IN THE SUGAR INDUSTRY
In December Noé and CNV Internationaal joined to the Living Wage Conference in Brussels.
Learn more: our Living Wage Aproach >
CNV Internationaal has been working for years to create better labour conditions for sugar workers.
In 2018 we began cooperating with the Network of Latin American Trade Unions in the Sugar Sector in an effort to consolidate the strengths of unions from 5 different countries, El Salvador, Guatemala, Honduras, Nicaragua and Costa Rica. Through CNV Internationaal, Colombia and Bolivia are also connected.
Noe's union recently won an award from the government for the quality of the Collective Bargaining Agreement they've created.
What's their secret? Noé says, "As a union leader, I strive to achieve permanent social dialogue based on trust. If I can't get anywhere with the company manager, I call the company owner. We also shed light on problems and violations. We work with experts and have made many proposals for improving and diversifying, and these have led to more efficiency and sustainability."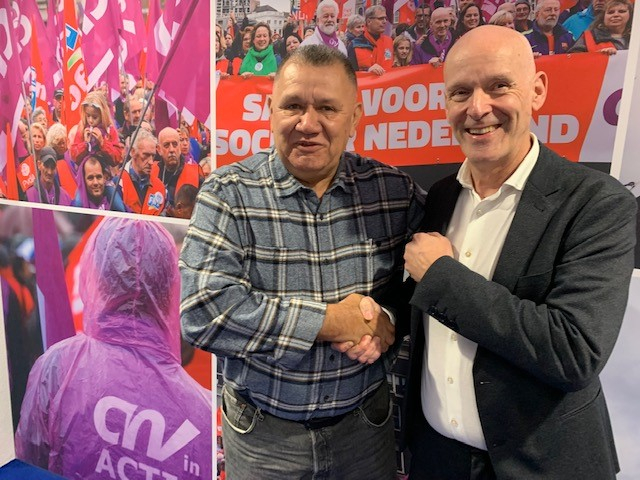 CNV president Piet Fortuin welcomes Noé Nerio
"As a union, we work on various social projects in the communities. Various now have drinking water, electricity, and solar energy. And, we've also set up football trainings for the youth."
"Further, we've lobbied with the municipality for an agreement which specifies that at least 60% of factory staff has to come from the local communities. That way, the company is paying a little bit back to make up, at least in a small way, for the damage they cause."
Communities are also affected by the chemicals being sprayed on the crops. Small planes are often used to spray the pesticides and this kills off the surrounding plant life. It likely has a detrimental effect on the health of the population as well.
With his trade union federation Noé also would like to organise the companies further up in the chain as well. "We've already reached Coca Cola and the beer and water factory Planta. Now we're approaching Pepsi Co and Lime la Cacadea. These two companies employ some 3000 workers. Last August we established the first union in the catering sector. All these steps strengthen our organisation in the food supply chain."
"Last week I was with a group of indigenous cane harvesters. They are the group with the worst circumstances. They suffer the most discrimination and receive the least protection. It's wonderful news that they now want our union to represent them."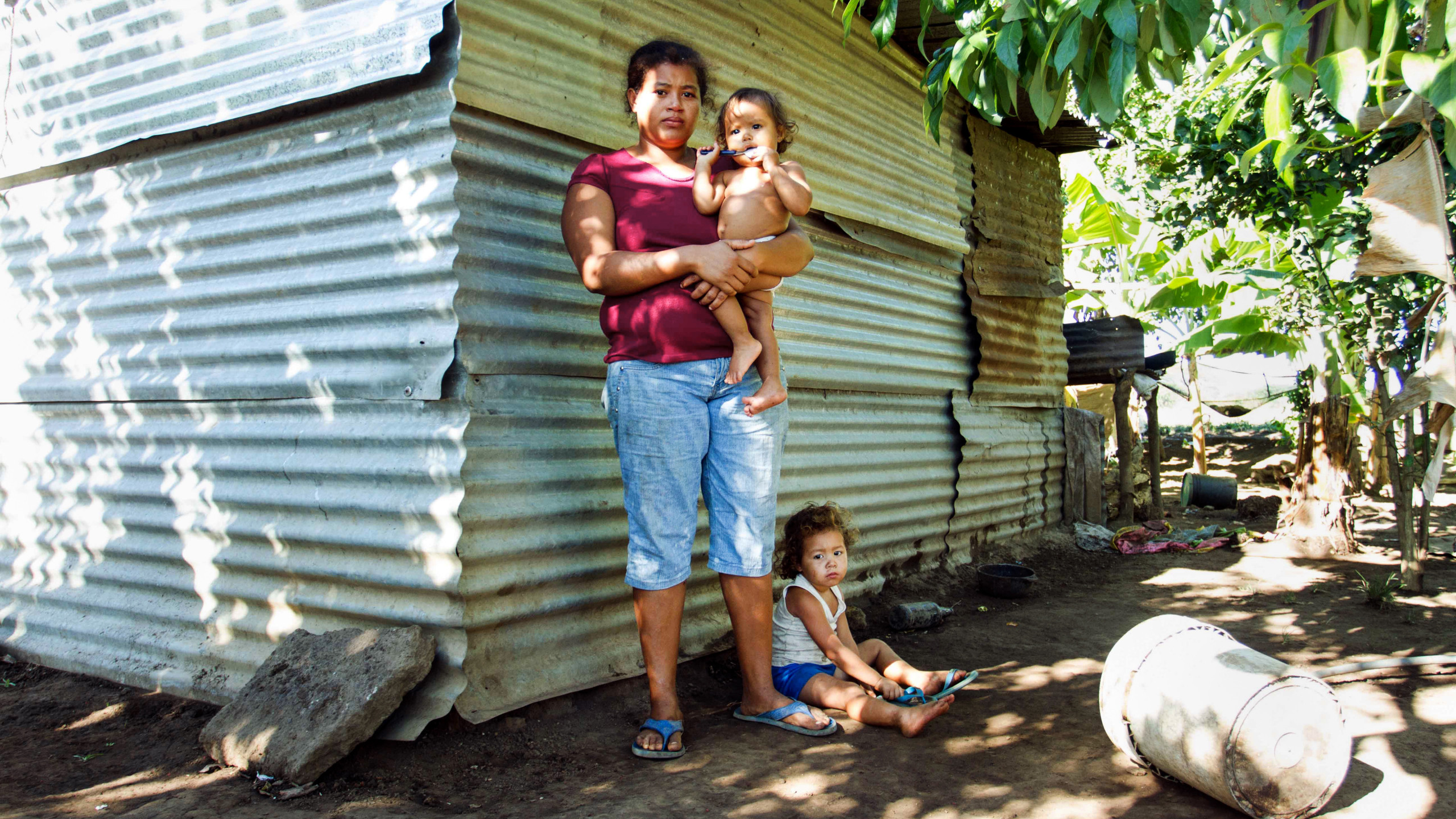 The position of sugar cane cutters is vulnerable (photo is not of community where Noé is active).
His greatest challenge? "In 2013, we established a national union for sugar cane harvesters, De Sindicato de gremio de cortadores de cana. This is a sectorial union for all 6 sugar cane companies which represents 70,000 small producers."
This hasn't been easy. In El Salvador there so many small producers and cooperations. We are negotiating for at least 5 conditions, including labour contracts, good equipment, protective clothing, the right to health insurance, and pensions.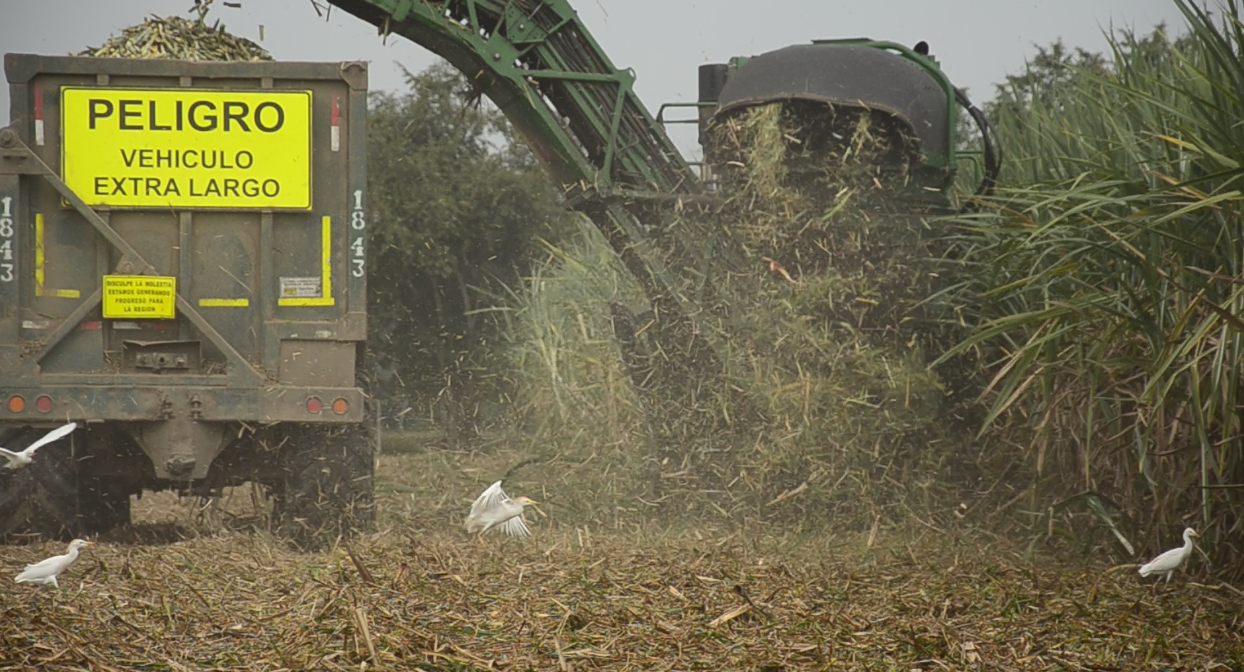 Noé also is organizing the sugar workers who work in transport.
For Noé and his union, these indigenous and land workers represent the greatest challenge. He aims not only to organise all the sugar cane harvesters in El Salvador, he also wants to organise transport workers and establish unions for workers at two other sugar cane mills where sugarcane is being processed.
Especialy indigenous sugar cane harvesters work under the worst circumstances.
Trade union freedom at risk
Trade union freedom in El Salvador also has its challenges. Although 800 unions exist and are part of Noe's federation, the freedom to organise in El Salvador remains at risk. Legislation stating that every year a new union board must be elected makes it difficult for the unions to function. Employers only have to re-elect their boards every 5 years. This puts enormous pressure on the unions and creates internal competition. A complaint has been filed with the ILO to address this issue.
It cannot be, that Guatemala - the biggest violator of labor rights in sugar cane in Central America - has the biggest export quota to Europe.
Union work in the sugar cane industry is complicated throughout Latin-America and not without risks. Especially in Guatemala where there is almost no union freedom at all. Only one factory has a union there and it is difficult for them to be active. (learn more on the issues on the sugar Labour Observatory webpage, red. )
During his visit to Europe Noé Nerio spoke about this to the Directorate General for Trade of the European Commission, in charge of implementing the common trade policy of the European Union. Noé underlined: "It cannot be, that Guatemala - the biggest violator of labor rights in sugar cane in Central America - has the biggest export quota to Europe."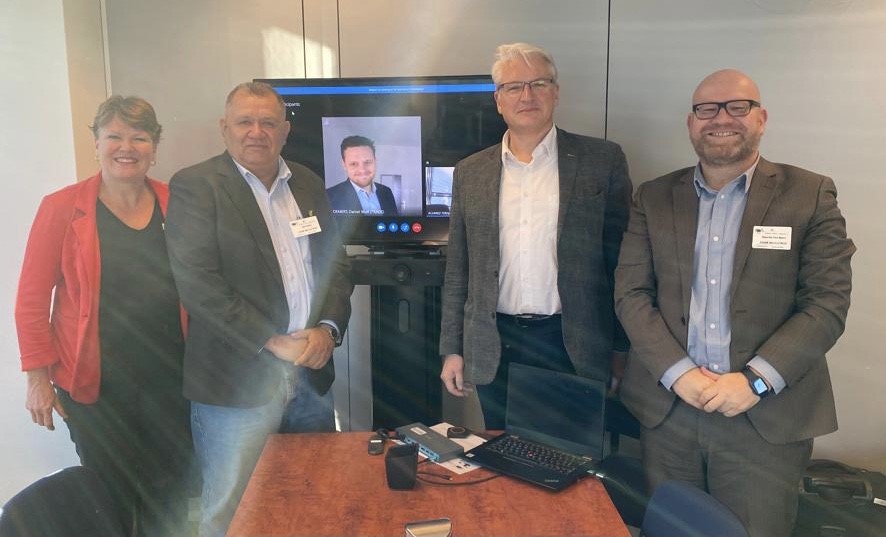 Visit to the President of the Directorate General for Trade of the European Union with CNV Internationaal
These labour rights violations are the reason why the network of sugar cane unions is so imporant, to strengthen unions Costa Rica, El Salvador, Guatemala, Honduras, and Nicaragua who struggle to do their job.
Noe coordinates this network and describes how they learn from CNV Internationaal's various trainng programmes and by comparing collective bargaining agreements. "14 of the 16 member unions have cba's . Some of the unions are new, with enthusiastic young leaders who aren't even 30 yet. They still have a lot to learn."
Workers and union leaders of the sugar network explain the importance of the network.
"Within the network we also share good practical examples. For example: The factories in most of the countries have two 12 hour shifts, which in the long run, is exhausting and bad for the health of the workers. Most workers are worn out by the time they are 50.
In El Angel and several other factories, cba's have been made which implement 8 hour shifts and more days off. That system costs the employer more, but employees stay fit and thus more productive."
The El Angel factories in El Salvador also work with multi-disciplinary teams, where workers perform diverse tasks. These are some of the ways the union contributes to the efficiency of the factories, as well as helping the workers get better pay and healthier conditions.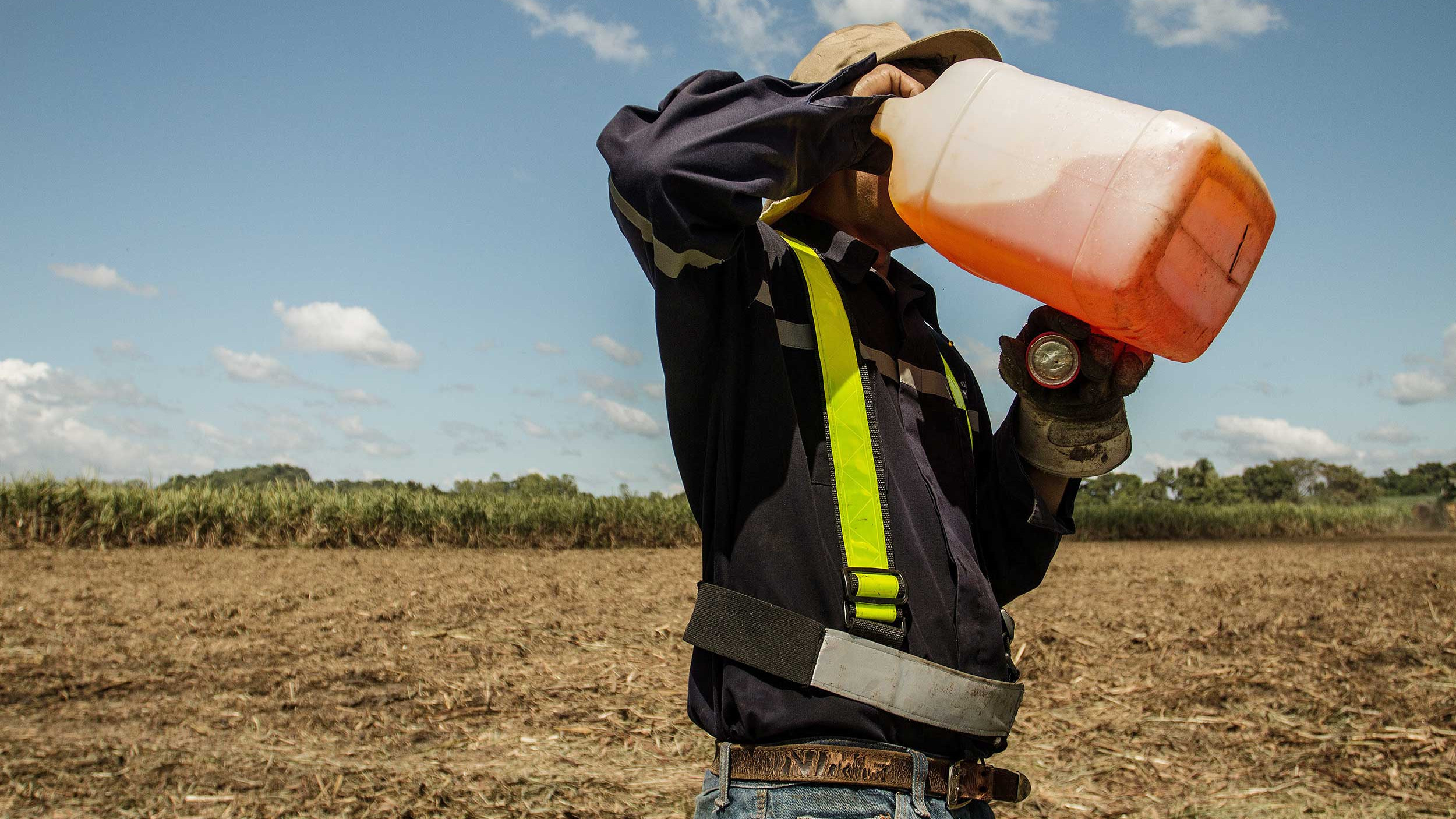 Heat stress and night work
Adjusting schedules can also improve workers' health. Noe's union had the shift times at El Angel changed. Now the first shift begins at 1 am and the second at 3 pm. "This way we avoid working during the hottest hours of the day. We've put this into agreements at several factories, but we hope this becomes a right."
El Angel is also a good example when it comes to taking care of workers during the harvest season. Workers are provided with bus transportation, a decent place to reside with beds and sanitary facilities. They get healthy meals and medical care when needed due to illness or accidents. This is an enormous improvement. Finding medical help for machete wounds has been a common problem in the past.
"Our cooperation with CNV Internationaal is very important because we're both trade unions. I've learned a lot about union work and how it's done in Europe. The solidarity, the right to social security and healthcare. That costs a lot of money, but also has many benefits. And getting wages we can really live on. It's also important to learn about continuity in the policies. We don't have that. Every new government starts all over again, wanting to implement their own plan. "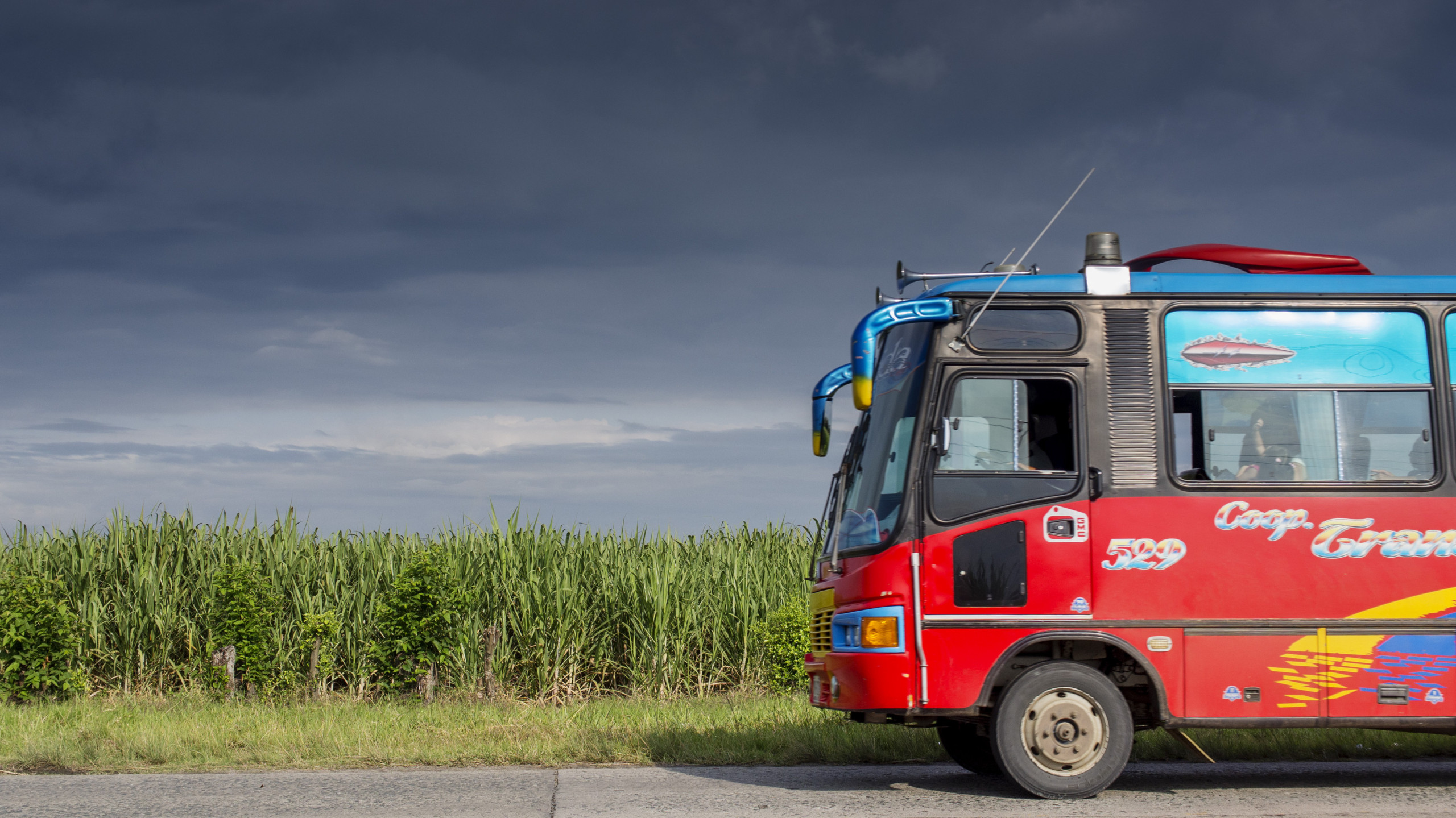 In the coming year, we are going to continue improving our organisations. We will work together on lobbying and bi/triparty social dialogue. We are also going to continue to fight subcontracting practices, the effects of global warming, and how they affect our work and certification.
"When you visit a sugar cane worker, you see the absolute poverty they live in. The gap between their lives and those at the end of the chain is unfathomable."
"Thanks to the trade union network, we've learned a great deal about the Bonsucro standard. Now we can speak and be heard. Having a worldwide standard with members in 87 countries is an amazing accomplishment. However, it should not be merely a certificate but a real standard for real practices. And, we should remember, standards usually have room for improvement.
Most of the parties in Bonsucro who profit most from the sugar cane industry have never even laid eyes on sugar cane plant in a field or seen the people who work the fields. If you visited a sugar cane worker at home, you'd be appalled by the living conditions. The gap between their lives and those at the end of the chain is unfathomable.
We need to investigate how much is being earned by all the parties in the chain.
This makes the findings of the 100% Fair Work Monitor, the digital monitoring tool we've developed with CNV Internationaal, invaluable. It can be used to determine the actual wages of the workers compared to the cost of living. This information gives us a strong position in negotiations with companies throughout the chain. Workers can finally be adequately compensated for their hard work with a true living wage.
In the end, it's all about improving conditions for sugar cane workers. The people at the top are earning a great deal of money while the workers can't even afford decent footwear. They often work in bare feet or flip flops, getting ill from the intense heat, chemicals, and dust. This is why it's so important for us to take our place in Bonsucro and represent the workers. We must show the world what is happening.
Companies and governments must be held accountable. Unions need to represent the sugar cane workers and get them a cba.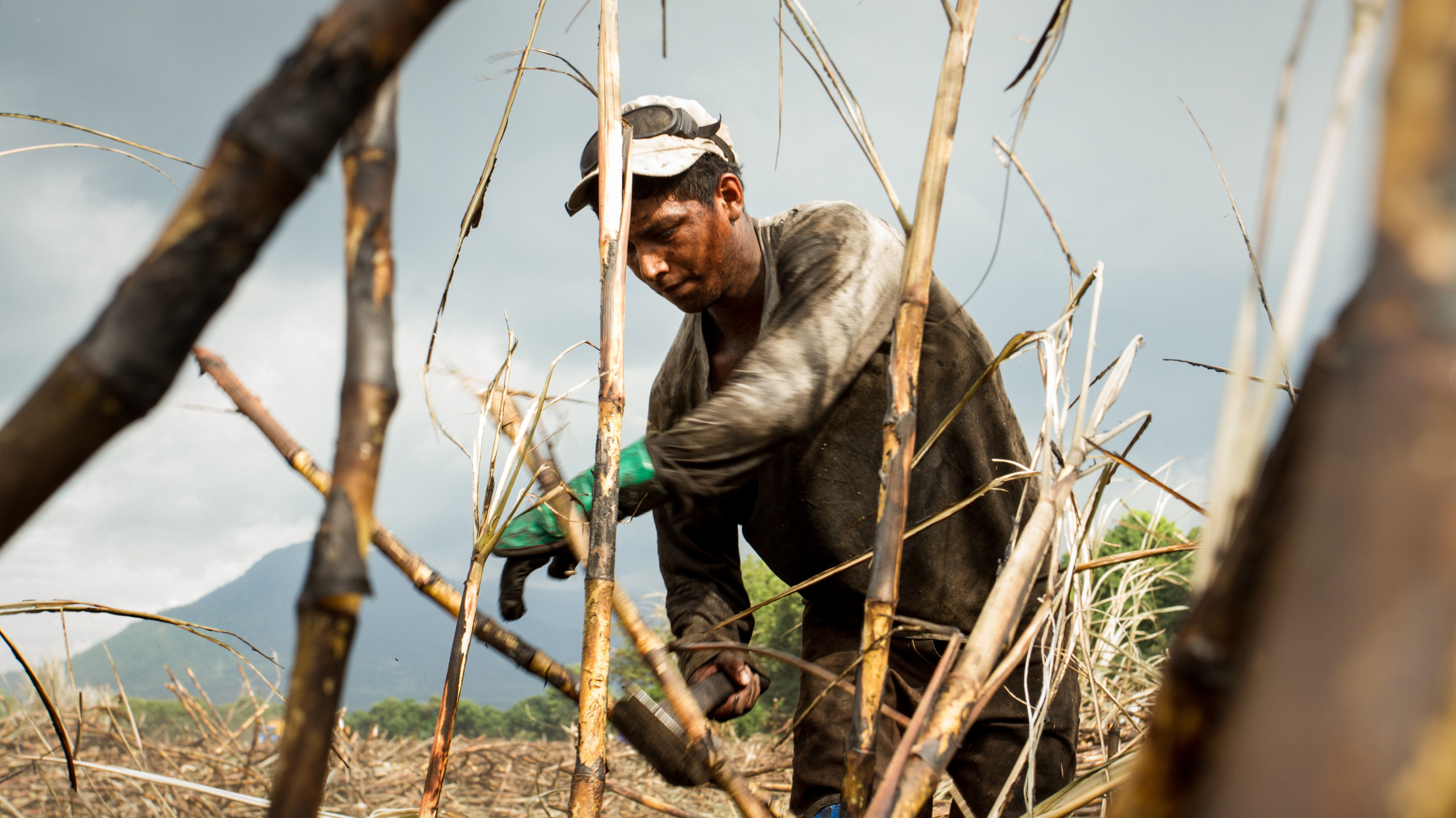 Noé also talks about the Prep4change project in which his union is involved together with CNV Internationaal. "It is very good that there is research on health and working conditions.
We, as a union, are directly involved as we can show the situation at the beginning of the chain, as it is in reality. We have direct contact with the workers and the communities where their families live.
Health issues are also important.
Many workers in the sugar industry suffer from severe kidney disorders, causing them to lose their income. This naturally has an enormous impact on their family.
Noe stresses, "We need to have clarity about what is going to happen after the research has been conducted. That's why it's so important that CNV Internationaal and the unions are involved. The can help make sure that the process continues and that social dialogue begins among all the parties involved."
The Prep4Change project is also researching heat stress, which continues to increase due to global warming. Groups with and without protective measures are being compared.
Much still needs to be done to inform the sugar cane workers. For example, they don't have enough information about how to protect themselves against heat stress. That they need to drink more water and rest in the shade.
The Prep4Change is project being conducted by a group of organisations, including CNV Internationaal and the trade union network, and financed by the U.S. Department of Labor.
The project is looking into health, safety, and working conditions in the sector.

Telling the stories of the workers
In december, at the Living Wage Summit in Brussels, Noe has been increasing awareness on whats happening at the beginning of the sugar supply chain, about the lives of sugarcane workers, in the factories, the transport and on, and how we can really improve their situation.
As workers and union leaders like Noe continue to share their stories, hopefully real change can be implemented so even the most vulnerable workers at the beginning of the sugar cane chain can have better working conditions, improved health and safety conditions, and earn a living wage.
The gap between the top and the bottom is still far too wide and much can be improved, even in the existing standards and certifications. By listening to the workers and implementing tools like CNV Internationaal's 100% Fair Work monitor, we can obtain accurate information from previously unresearched groups. Let's listen well to people like Noe and do our part.
> The voice of sugarcane workers - Labour Rights Observatory
Publication date 15 12 2022