Situation NagaWorld employees at stake remains uncertain
CNV Internationaal is rather worried about 11 Cambodian trade union leaders who have been arrested during a stake action that is already going on for over 2 months now. Since December 18th 2021, employees of the NagaWorld Casino have been holding stake, supported by the Labor Rights Supported Union of Khmer Employees of NagaWorld (LRSU). The staff is protesting, as NagaWorld violated government policy while executing massive layoffs. CNV Internationaal is calling upon the right to strike, and pleas for the immediate release of the stake union leaders.
The strike action is continuing to the same extent as before. New arrests have taken place in the past week. The activists are currently being arrested for allegedly not adhering to the COVID-19 protocols carried out by the Ministry of Health. The LRSU, however, can confirm that all the activist have tested negative twice before entering the protest, and that they have all awaited the results to those tests while staying in quarantine. In doing so, they met the current requirements set by the Ministry. LRSU points out the general right to strike outside of company grounds, in accordance with the Cambodian Labor Law.
Despite the union leaders and workers following the health protocol, the Phnom Penh City Hall is threatening to take strict action against LRSU if the activists were to persist in their so-called "stubbornly continuing illegal activities".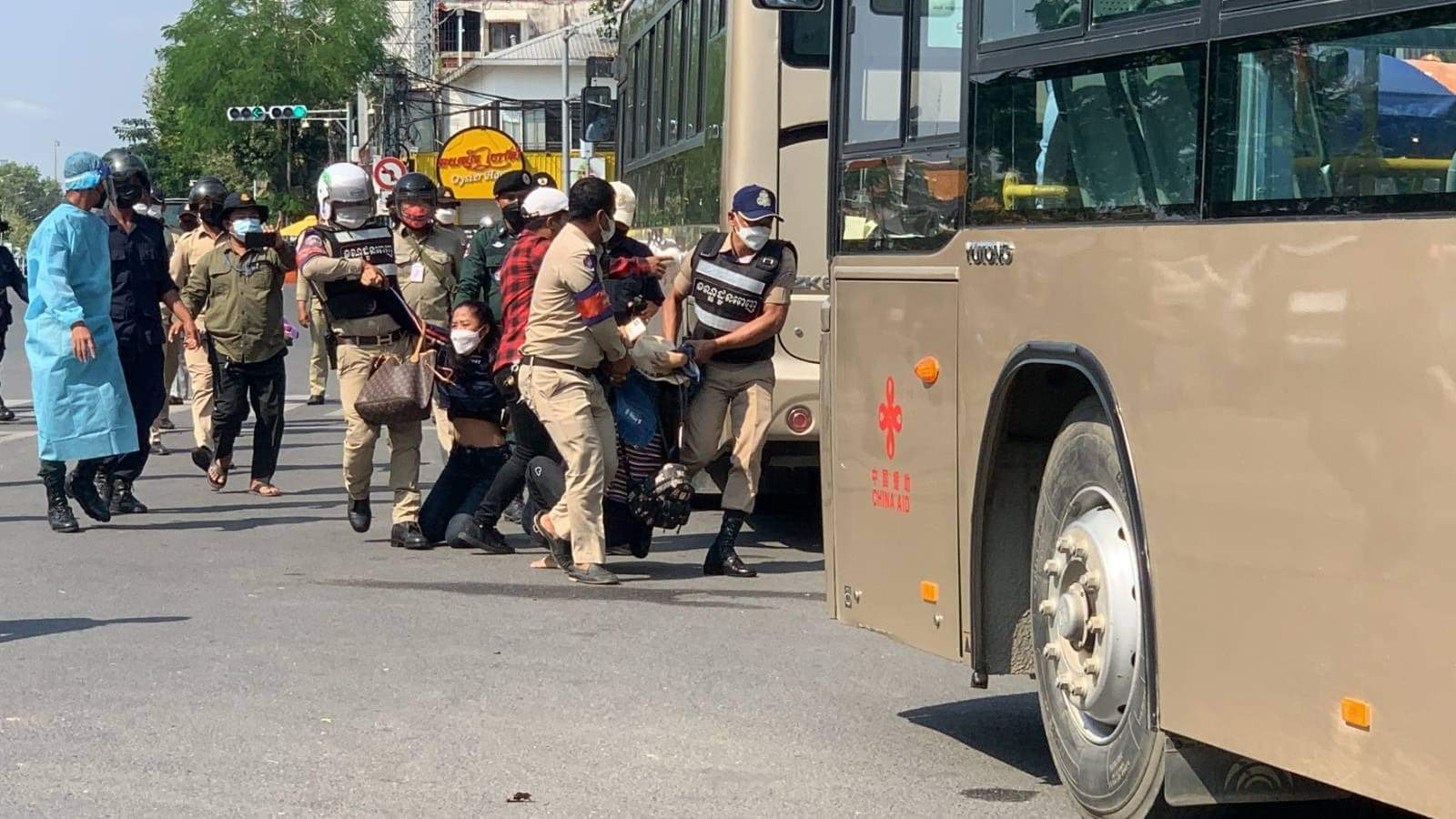 Currently, 11 of the arrested union leaders and activists are in custody. Eight of them are facing charges of sedition; three of them are charged with obstructing COVID-19 measures. The LRSU is standing firm: the company must find a solution for the 360 staff members who have been laid off. Naga World refuses to respond and is keeping all press at bay.
The way in which authorities have placed restrictions on the lawful and peaceful strike actions under the pretext of responding to public health policy violations is unjust. Human right experts are currently approaching Cambodian authorities asking for a more peaceful dialogue with the strike leaders, in contrast to their current hard-handed approach.
Click here to sign the LabourStart Campaign, pleading for the immediate release of the imprisoned activists
Publication date 25 02 2022