Social Economic Council from Benin on a study visit to the Netherlands
A delegation from the Social Economic Council from Benin (Conseil National du Dialogue Social) visited the Netherlands to learn more about the Dutch consensus economy, the so-called 'Polder Model'.
The delegation, consisting of representatives from the government, workers' and employers' organizations, was particularly interested in the way the Dutch strive to include young people and women in the social dialogue.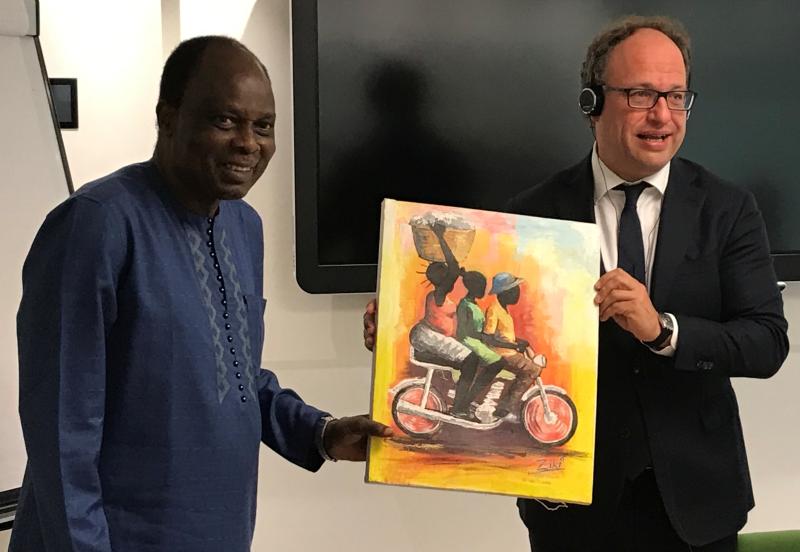 Picture: Mr Attigbé (president CNDS) hands over a present -representing the informal sector in Benin- to Minister Koolmees. In Africa over 90% of the workforce works in the informal sector, but is often not represented in social dialogue structures.
During the study visit the Beninese delegation had meetings with the Dutch Social Economic Council (SER), Minister Koolmees (Social Affairs and Employment), the Ministry of Foreign Affairs, the Dutch Employer's organization VNO-NCW/DECP, trade union colleagues from CNV and FNV and members of the Parliament.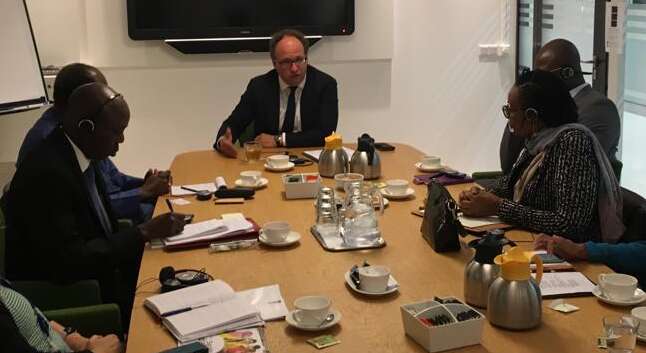 Mr Koolmees, Dutch Minister of Social Affairs and Employment receives the delegation from Benin consisting of mr Bernard Ahissou (secretary CNDS), mr Guillaume Attigbé (CNDS president and government representative), mr Noël Chadaré (president of trade union confederation COSI and workers' representative within CNDS) and mrs Moutiatou Tidjani Tourkourou (employers' representative)
CNV Consultation on climate change
The delegation also had several discussions with CNV Youth Union and participated in the consultation of CNV members on climate change.
The visit was organized by CNV Internationaal.
Publication date 19 09 2019