'Together, we want to strengthen the voice of palm oil workers within the RSPO'
'There is still insufficient focus on working conditions in the palm oil industry. That is why CNV International supports the Indonesian partner union HUKATAN, which became a member of the RSPO palm oil certification round table on 18 September,' says Marionne Lips, consultant for IRBC (International Responsible Business Conduct, or Corporate Social Responsibility) at CNV Internationaal. 'The RSPO is the largest network aiming to make the palm oil sector more sustainable. Together with local trade union organisations, we want to ensure that the millions of employees in the palm oil sector are represented in the RSPO, in order to strengthen sustainability in the area of labour rights.'
An RSPO certificate must guarantee that palm oil production meets sustainability criteria for social and environmental conditions. 'This means that a Dutch company that is an RSPO member, or does business with a company that is RSPO certified, commits itself to investigate, eliminate and prevent abuses. This is a process and not a one-off snapshot,' Marionne Lips emphasises. 'It is crucial that this is followed up on a continuous basis.'

RSPO, the Round Table for Sustainable Palm Oil, is the largest cooperation organisation of stakeholders in the palm oil sector, such as producers, processing companies and civil society organisations. Civil society organisations such as the WWF and Oxfam are also members. Dutch companies affiliated include the bank ABN Amro and FrieslandCampina, a large dairy producer.
Involving trade unions in inspecting plantation
'By joining the RSPO, we, as CNV Internationaal and our partner trade unions want to have a better say in the improvement of sustainability standards relating to the working conditions of palm oil sector employees,' Marionne Lips clarifies. 'We challenge companies with regard to their responsibilities. After all, in order to be able to make improvements, you must take part in the discussion.
I refer in particular to discussions on freedom of association, safe and healthy work, but also on the consequences of sub-contracting palm oil workers and on violence against working women in this sector.'

'It is also crucial that trade unions be more involved in inspecting factories and plantations. It is through trade union members that we hear what is going on at often very remote plantations. We do see improvements, but there is still a lot of wrongs to be righted.'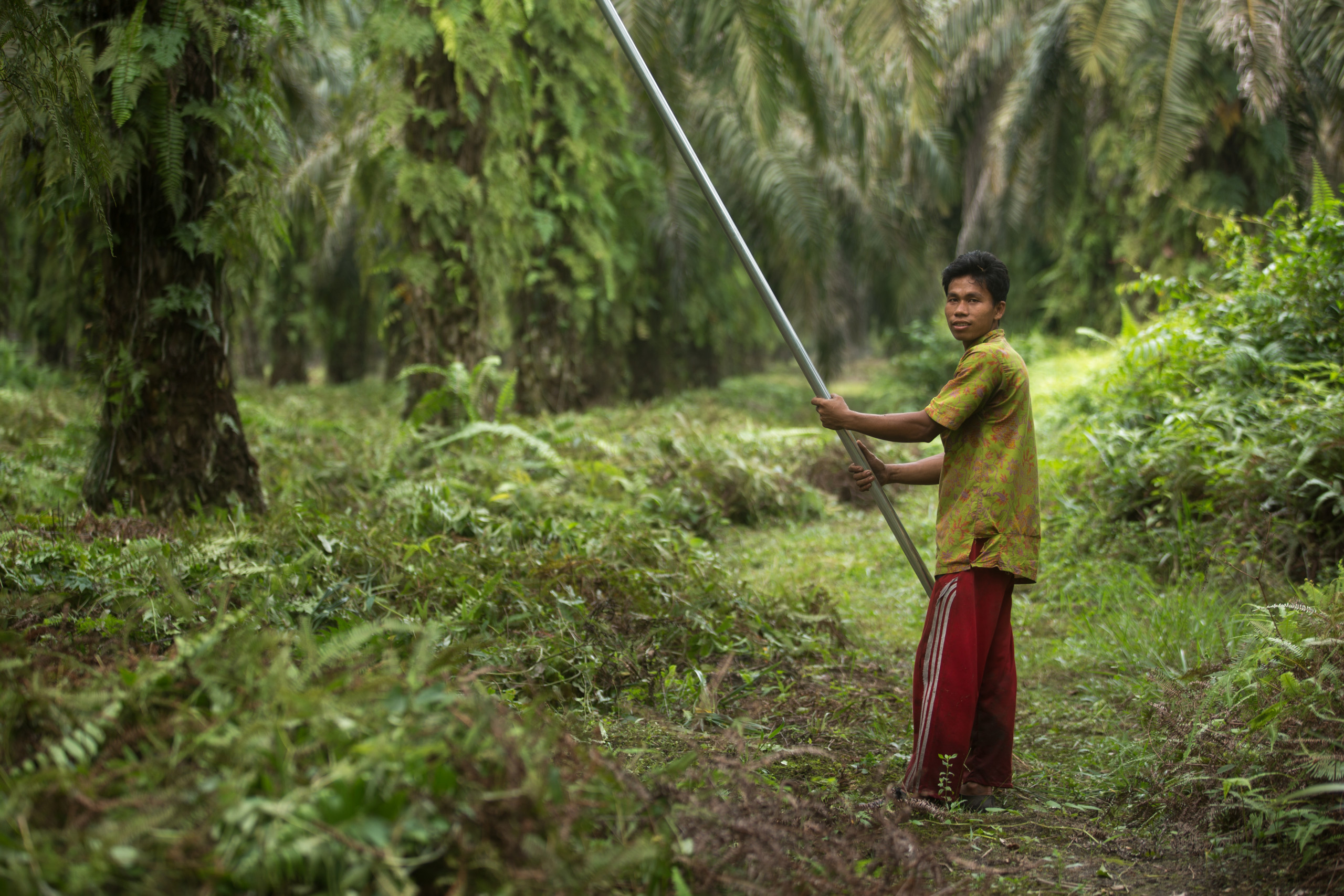 The Netherlands is the EU's largest palm oil importer and exporter
The Netherlands is the largest palm oil importer and exporter in the European Union.Palm oil is one of the most efficient vegetable oils but also highly controversial, due to the deforestation of tropical rain forest.

Pure palm oil can hardly be found in stores in the Netherlands. But many products do contain raw materials from palm oil: palmitate, palmitoyloxostearamide, palm kernel oil, palm oil saponified - these are just a few of the many names for palm oil based ingredients.

These raw materials are processed into foods such as margarine, baby food, crisps, soups, sauces and cookies. They also serve as a raw materials in animal feed, soaps, shampoos, cosmetics and biodiesel. The RSPO certification mark can sometimes be found in Dutch supermarkets, for example on toast or crunchy muesli.
The European Union decided last March that palm oil is not a green fuel because of the potential harmful effects on the environment. As from 2023, the use of palm oil for certain biofuels will therefore be phased out to zero by 2030.
Joint efforts to improve working conditions visualised
CNV Internationaal previously made a film that shows how the Indonesian trade union Hukatan cooperates with plantation companies to improve working conditions. The film identifies the abuses, but also shows a number of positive real-life examples. The crucial point here is that employees are given the right to set up an independent trade union and that companies recognise the importance of a constructive dialogue.

Publication date 19 09 2019