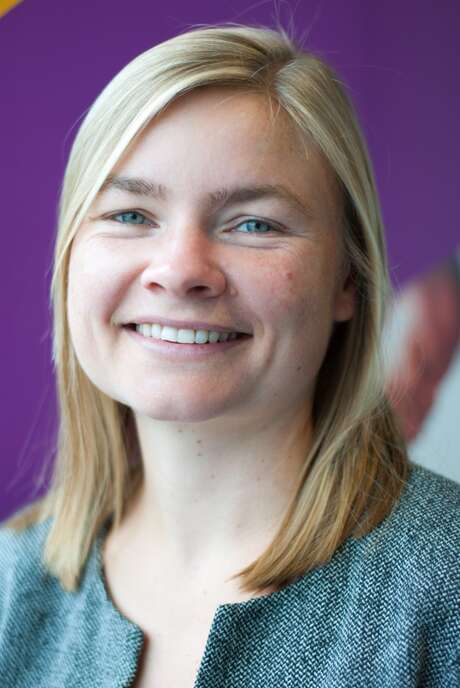 Elles van Ark has been appointed as the new managing director of CNV Internationaal as per 15 February.
'With Elles van Ark, we have the passionate, committed and expertly qualified managing director we need to drive the programs to which CNV Internationaal will devote itself in the coming years', says CNV Internationaal chair Anneke Westerlaken.
Elles van Ark is already well acquainted with CNV Internationaal's work, having worked in recent years as an IRBC (CSR) advisor and fundraiser for the organisation.
39-year-old Van Ark has been working in the development sector for a long time and was previously a staff member at ICCO Cooperation.
Before that, Van Ark lived for several years in New York where she worked at the Dutch Permanent Representation to the UN and as a consultant on fundraising with American donors. She started her career as a staff member for the parliamentary group of the Christian Democratic Appeal (CDA) political party.
'Workers worldwide are severely affected by COVID-19, and it is the poorest who are hardest hit. That makes the work we do, in cooperation with trade unions in 15 countries across Asia, Africa and Latin America, all the more relevant and necessary today.'
'Together, we face enormous challenges in working to improve the rights of the people at the starting points of the production chains for our clothing and food, but also in the mining industry. I will fight for a more sustainable world, where a living wage and fair work for everyone is the starting point', says Elles van Ark
Van Ark followed a postgraduate course in Global Affairs at New York University (2011), having previously studied communication and languages at the Utrecht University (2000) and the University of East Anglia (2004). Alongside her work, she is the chairperson for the Stichtse Vecht municipal branch of the CDA party.
Publication date 16 02 2021