Concerns about wave of layoffs in garment factories
Tens of thousands of garment and shoe factory workers in Vietnam have lost their jobs since September. Due to the massive cancellation of orders, factories have to close or produce with far fewer employees. Isabelle de Lijser, regional coordinator Asia of CNV Internationaal, argues that clothing brands should take their responsibility and not cancel existing orders.
We must prevent that people at the beginning of the production chain, who are already struggling financially, will be taking the hardest blows from the economic crisis.
Of course, it is also difficult for clothing brands that see their sales fall due to inflation. But it is not fair if they cancel orders, that are often already in production in a factory. By doing so, a brand gets a factory into serious trouble", says Isabelle de Lijser.
"When these people still had a job, their income was often too low to live on. That makes it even more difficult now", says De Lijser: "The current crisis affects many people, but if you earn a living wage, you are more resilient when things go wrong, for example due to high healthcare costs or job loss." Lijser points out that brands have a responsibility to make sure that people working in their supply chain receive a living wage.
CNV Internationaal supports the work of local trade unions in Asia. In Vietnam, that is the Vietnam General Confederation of Labor (VGCL). They stand up for the interests of employees, for example by concluding multi-company collective agreements. VCGL is now in consultation with employers and the Ministry of Labor (General Confederation of Work) to see how people who lose their job or suddenly have much less work can be supported.
Yen Nguyen of CNV Internationaal in Vietnam: "Due to the covid pandemic and the lack of orders because of the current crisis, many garment workers are at risk of a sober celebration of Tet (Lunar New Year). Most employees did not receive full payment of severance pay, as required by labor law.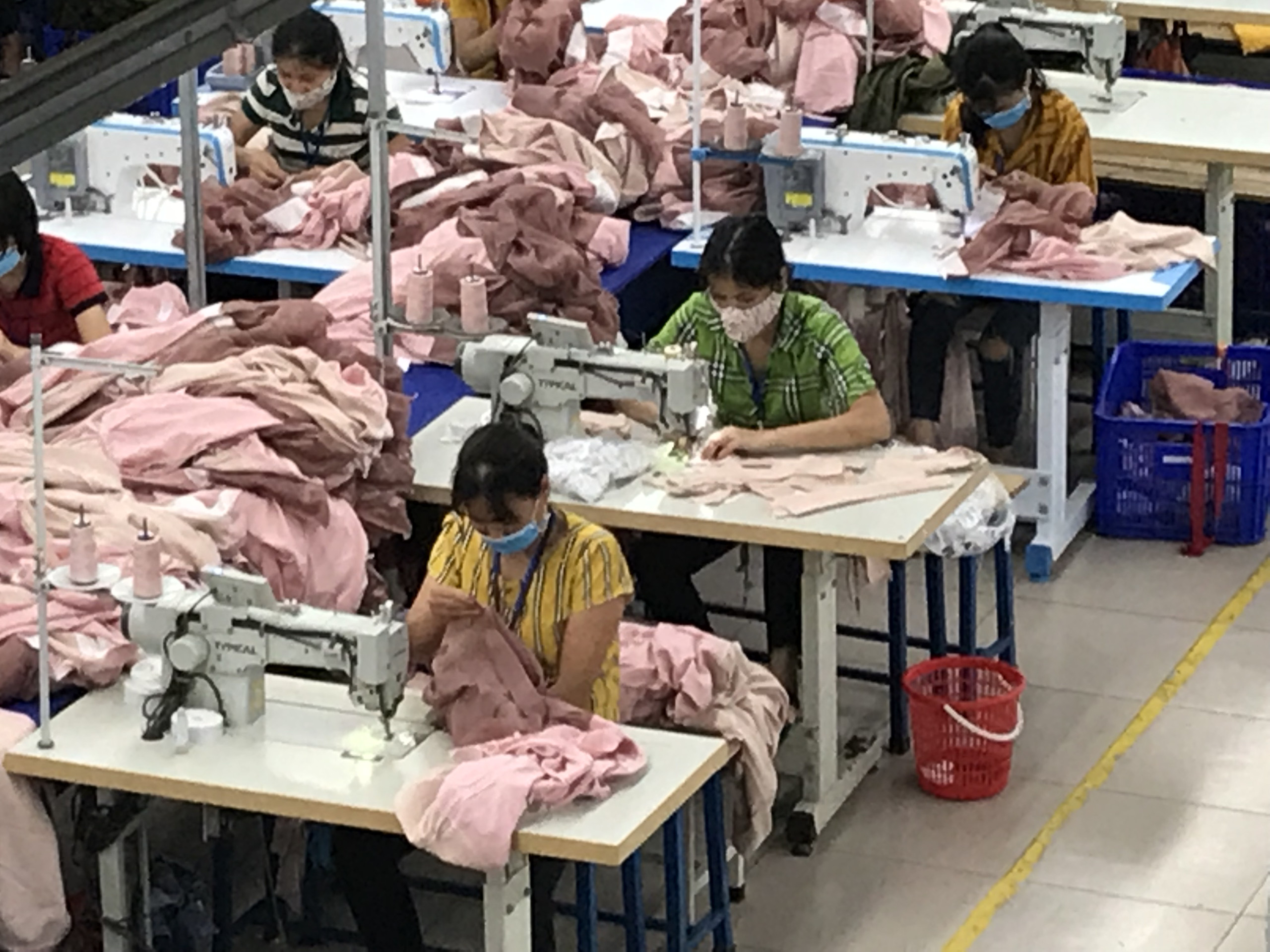 Without savings, garment workers, who often come from villages in the region, have to stay in the big cities for the time being and look for informal, temporary jobs. This is the only way they can pay for their children's education, care for their parents and cover other household expenses amid rising consumer prices.
Publication date 16 12 2022