The EU free trade agreement with Andean countries needs better monitoring of commitments to sustainable and responsible trade

'It is a good thing that all parties are present at the table, but these talks are still too non-committal,' says Dutch trade union confederation CNV's chairman, Arend van Wijngaarden, in response to the current consultations on the EU free trade agreement.
This week, CNV's international cooperation department, CNV Internationaal, is taking part in talks in the Colombian capital Bogotá that bring together the governments of the FTA signatory countries and civil society organisations (trade unions, companies and NGO's) from Europe, Colombia, Peru and Ecuador.
The subject of discussion is the extent to which the commitments on sustainable and responsible trade, as set out in the agreement, are being upheld. In Bogotá, CNV International is putting forward several cases of abuses of workers' rights in the mining industry in Colombia and Peru.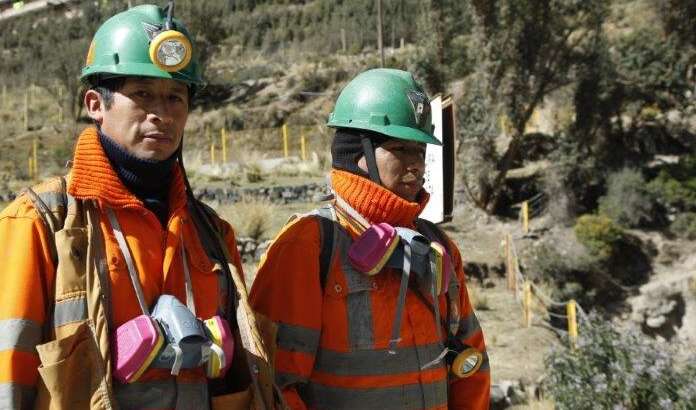 Avoiding reducing standards to be competitive
In all its free trade or association agreements, the EU includes a chapter on sustainability. The aim is to prevent a reduction to be more competitive of standards regarding respect for workers' rights, human rights and sustainability.
The objective is to avoid a "career, to reduce standards to be competitive" among the participating countries in regard to respect for workers' rights, human rights and sustainability.
To discuss the progress of the trade agreement, civil society – representatives of companies, trade unions and civil society organisations – is invited to a dialogue every year. This year, the consultation takes place in the Colombian capital Bogotá.
Every reason to monitor the FTA properly
According to the CNV chairman, the major shortcoming of these meetings is the lack of a complaints mechanism: 'Abuses cannot be formally reported anywhere. All kinds of claims can be made at these annual meetings. But then precious little is done about them, whereas in fact there is every reason to properly monitor progress.'
Mining and palm oil are risk sectors
Important export sectors for Colombia such as mining and palm oil are known as risk sectors in terms of human rights, trade union freedom and sustainability. Colombia is in the top ten of most dangerous countries for trade union leaders. This makes it extremely difficult for trade unions to properly organise, for example in order to strike agreements with mining companies in Colombia's coal sector on better conditions and to improve unhealthy working conditions.
Poor working conditions in the mining sector
Almost half of Dutch coal imports come from Colombia. Peru is one of the largest producers of metals such as copper, tin and gold, which are mined in vast mining areas in order to be exported to Europe. Working conditions are poor. Due to insufficient protection against dust, miners run a high risk of the lung disease silicosis.
Moreover, they not only have to contend with their illness but also with the health care system and with their employer, in order to be eligible for benefits.
Almost 70% of Peruvian miners work through subcontractors. Not only do they receive much lower wages than permanent employees, they are also much more likely to be victims of accidents at work and more likely to fall ill because of insufficient protection against, for example, dust and chemicals.

Addressing risks
Van Wijngaarden: 'At the consultations, CNV Internationaal is bringing forward concrete cases from coal mining in Colombia and from metal mining in Peru. We do this together with our partners from Colombia and Peru, the Colombia trade union confederation CGT and development organisation PLADES.
What we want is for the participants in the trade agreements to thoroughly identify and address the risks for the people who work in these countries. Our aim is to secure concrete steps towards improvements.'
Publication date 21 10 2019