'I am immensely proud of the dynamism shown by our Vietnamese trade union partner VGCL, the textiles companies and the Vietnamese government in taking on board our lessons on social dialogue and in setting to work with vogour. In the district of Van Lam, near Hanoi in northern Vietnam, the very first Vietnamese multi-company collective labour agreement has been concluded; it was signed by five major textiles companies,' says Henk van Beers, collective bargainer at CNV's Private Sector Union, CNV Vakmensen.
Recently, Mr. Van Beers made several visits to Vietnam for CNV Internationaal, to see whether there too, a social dialogue between parties could be instigated by sharing knowledge and providing training in negotiation skills. All this in the hope that a multi-company collective bargaining agreement would be achievable in Vietnam's textiles sector, too, following in the footsteps of what CNV Internationaal managed to do in Indonesia last year. The effort proved successful.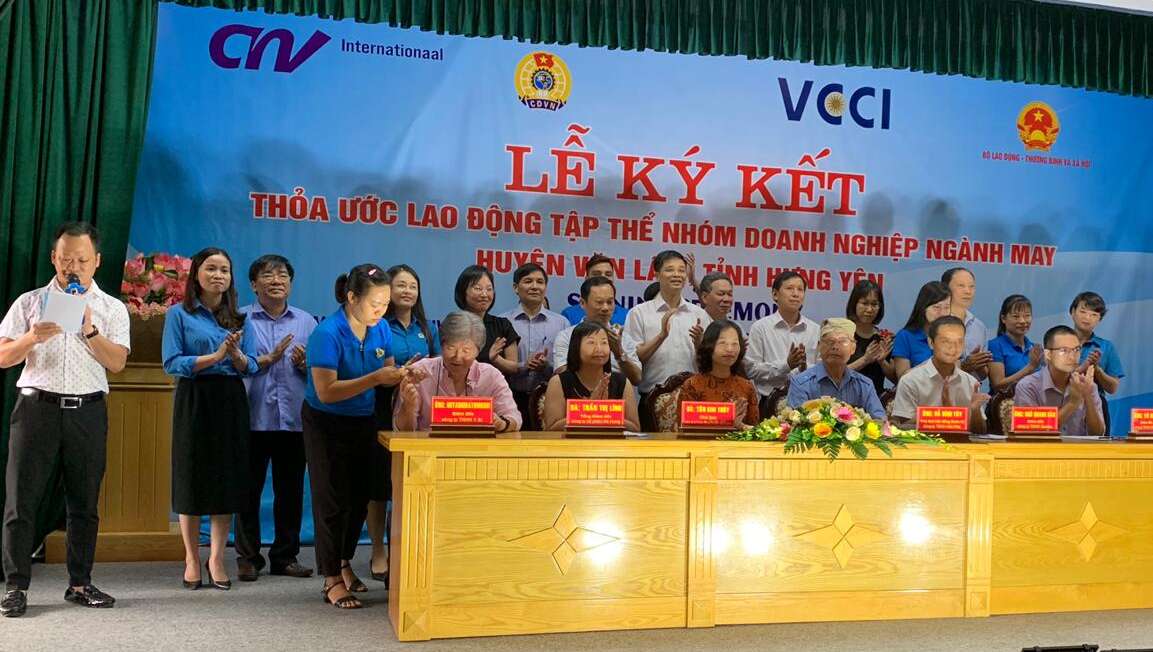 Multi-company CBA
Together with our Vietnamese partner trade union VGCL and the employers' organisation VCCI, five textiles factories (four of which are of Vietnamese origin, one Japanese) concluded a collective labour agreement that improves working conditions for more than 4,000 textiles employees.
Right to a break
The new CBA (or CLA) has a two year duration. Employees will be paid a thirteenth month and an allowance for meals as well as for personal care (women will receive a so-called 'menstruation allowance'). And all employees will now be entitled to a 40-minute break halfway through their eight-hour working day, and to a paid day off for trade union training.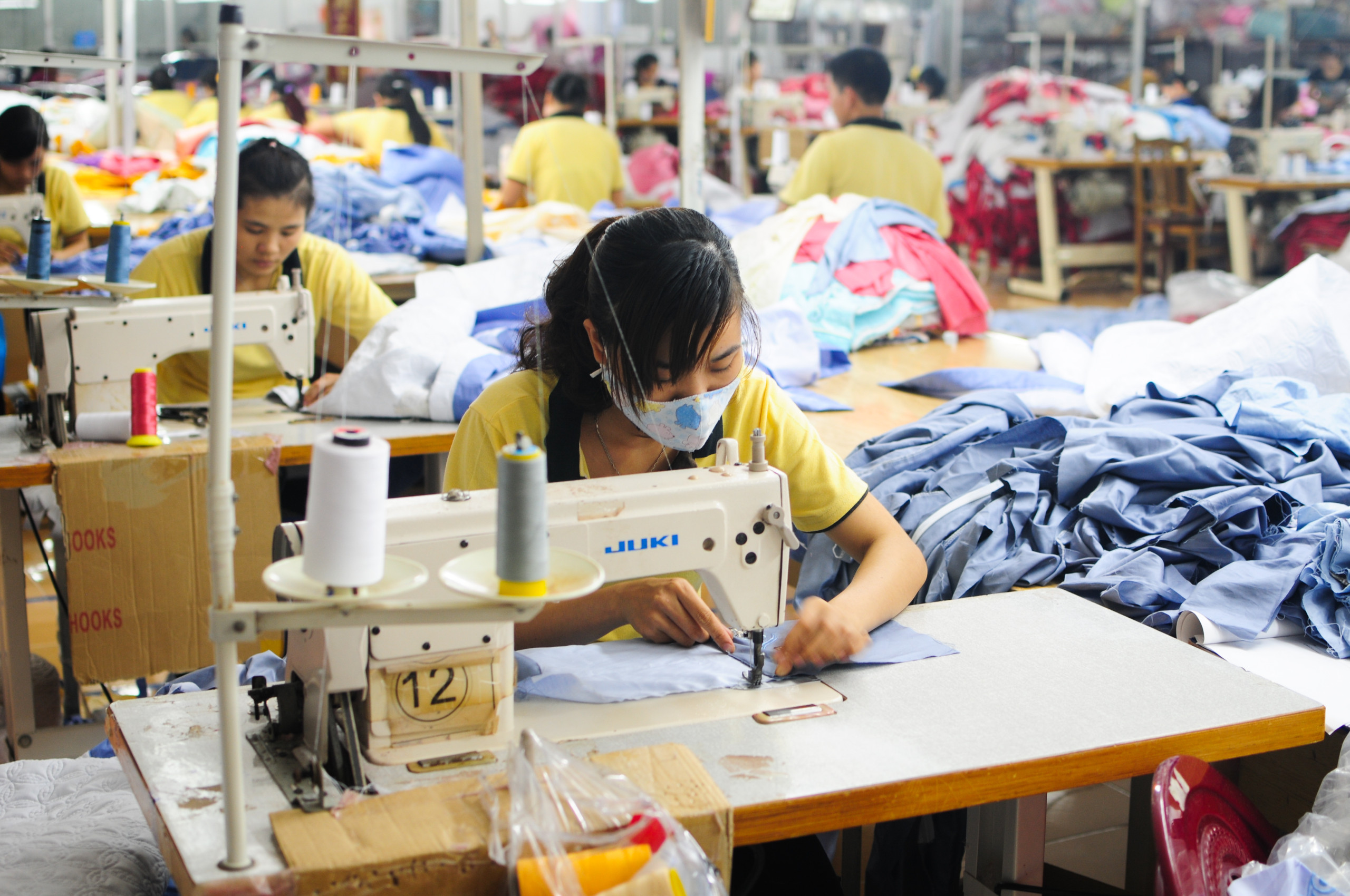 The textiles sector
The textiles sector in Vietnam is growing. More and more of the garments produced in the country are exported to the Netherlands. A free trade agreement between Vietnam and Europe entered into force on 1 July; as a result, trade between Vietnam and the Netherlands will increase.
The Vietnamese government is currently reviewing labour legislation, introducing a number of fundamental improvements, such as the right to collective bargaining and freedom of association. CNV Internationaal uses this context to promote social dialogue in textiles factories in Vietnam, in order to achieve structural improvements in working conditions.
Common problems in textiles factories include: high workloads, overtime, low wages and unhealthy working conditions. Sexual harassment in the workplace also occurs.
CNV Internationaal, together with the Fair Wear Foundation, involves European textiles brands purchasing in Vietnam in these issues. These companies question their suppliers on working conditions and on the existence of social dialogue. The aim is to encourage more and more textiles companies, including those in other parts of Vietnam, to engage in genuine social dialogue and to bring about much-needed improvements in the working conditions of their employees
Sharing solutions to end violence at work
Vietnam Garment Supply Chain Country Mapping
About Multicompany CBA's and how it works: See this video made in Indonesia
Publication date 16 07 2019