National negotiator Henk van Beers also trained employers' organisation
Henk van Beers, national negotiator, left the Dutch polder for Indonesia to teach the ins and outs of collective bargaining agreements. "I trained union members as well as members of employers' organisation APINDO on negotiating skills, and the difference between company and sector collective agreements. I also trained members of a forum in which the government, employers and unions participated to initiate a social dialogue. This proved a difficult process. The cultures are different. Also, most unions are organised locally, while the APINDO employers´ organisation is organised centrally. In Indonesia, the government, represented by the governor, plays a key role in adopting minimum wages. What we have in the Netherlands, with an industry dialogue relying on input from SER and STAR to establish wages, is entirely new to Indonesia.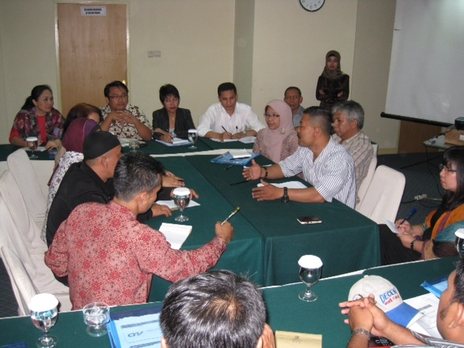 What makes the situation in Indonesia so complicated is that so many businesses work for international companies. Wages are appalling, as are the labour conditions. Our training was attended by local businesses, but not by the international group companies.


Breaking the spiral
What's next? Indonesia does not have an industry-based approach, and this puts wages under huge competitive stress. It would be great if we could break through this spiral. But we have a long way to go yet. We will continue our training with the CNV Internationaal project and aim to set up an industry-based approach.

Our Indonesian counterparts will also travel to the Netherlands. Here we will show them how our negotiations economy operates and how social dialogue works at the industrial level.
Publicatiedatum 15 06 2013